---
To: Tailgunner Joe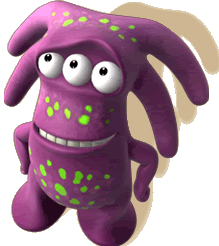 GDP??? the boy isn't smart enough to understand the business model of a lemonade stand...
6
posted on
01/30/2013 6:59:57 PM PST
by
Chode
(Stand UP and Be Counted, or line up and be numbered - *DTOM* -ww- NO Pity for the LAZY)
---
To: All
What exactly do they think the alternative is?
The Sequester is LAW. They agreed to it. They signed it. It takes place. If you don't want it to take place, then offer up some other $120 Billion in 2013 spending cuts.
What they don't seem to get is that YOU HAVE TO CUT $120B. They already agreed to do that. If they want to cut from elsewhere, fine, but it MUST BE $120B in 2013. No stretching it out. No playing games. $120 Billion in 2013.
So, offer up somewhere else to cut. And heads up there, Rufus, the upcoming Continuing Resolution will require even more cuts, and some of it will be 2013. Every penny of it is GDP drag and that's just the way it has to be.
The party is over. Oh, and btw, if you want some tax increases for "balance", then go ahead and propose them, on the middle class, and recognize that tax increases are just as much a GDP drag as spending cuts.
THE PARTY IS OVER.
---
FreeRepublic.com is powered by software copyright 2000-2008 John Robinson