---
To: driftdiver
So THAT'S why they surrounded a hole in the ground with the equivalent of an armored division.
---
To: Trailerpark Badass
I cannot imagine that being my child in there.
5
posted on
01/31/2013 6:55:07 PM PST
by
driftdiver
(I could eat it raw, but why do that when I have a fire.)
---
To: Trailerpark Badass
Yeah, noticed that too. Does it take that many LEOs to contain one guy in a bunker? This is all very interesting, to say the least. Wonder what's going on where these guys are supposed to be working while they are on location there in Alabama?
6
posted on
01/31/2013 6:56:53 PM PST
by
MeneMeneTekelUpharsin
(Freedom is the freedom to discipline yourself so others don't have to do it for you.)
---
To: Trailerpark Badass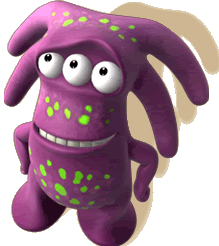 it so they ALL can brag they were there... happens every time
simple overkill

16
posted on
01/31/2013 7:22:16 PM PST
by
Chode
(Stand UP and Be Counted, or line up and be numbered - *DTOM* -ww- NO Pity for the LAZY)
---
FreeRepublic.com is powered by software copyright 2000-2008 John Robinson