---
To: prisoner6
Here it is:
http://www.youtube.com/watch?v=M80DXI932OE
If balloon lady was part of it she would be leading the parade. She passes the striped sleeved lady, stands next to her and lets the two bombers go by. The very second Djokhar passes by, striped sleeve lady begins to fiddle with something in her hand, probably a phone.
Looks intriguing, but could simply be a coincidence. Lots of people walking around, standing around, etc. The timing of balloon lady and striped sleeve lady however, seems odd.
---
To: Cap Huff
Thanks! Now is there one from across the street showing balloons going into the air just before the bombs go off?
Oh wait....I found it and did a quick screen cap. Looks like the balloons go into the air as a result of the bombing. Still interesting.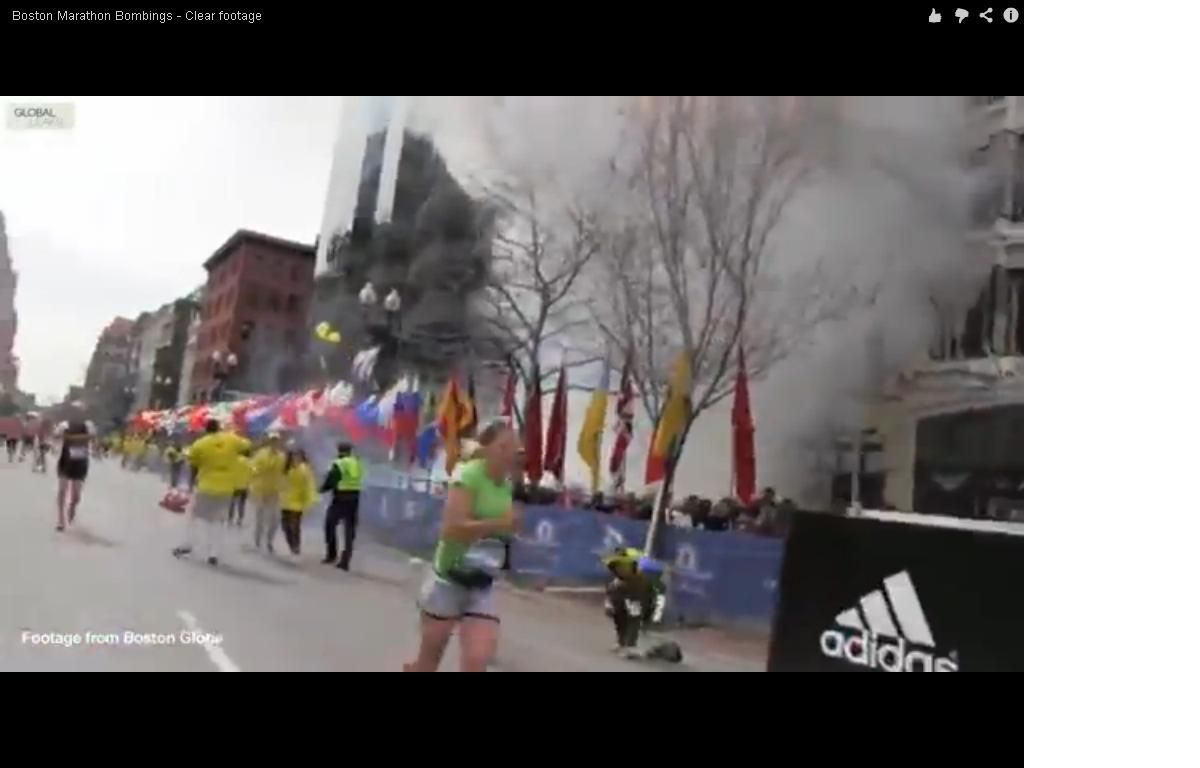 Of course if stripped sleeve lady was the trigger she didn't need the balloons as a signal since she was right there.

43
posted on
04/29/2013 11:49:47 PM PDT
by
prisoner6
(Right Wing Nuts help hold the Constitution together as the loose screws of the Left fall out!)
---
To: Cap Huff
Use the balloons to signal to the others where the bomb is. Release the balloons seconds before detonation.
54
posted on
04/30/2013 6:54:23 AM PDT
by
fivecatsandadog
(Let's not be so open-minded that our brains fall out.)
---
FreeRepublic.com is powered by software copyright 2000-2008 John Robinson