---
A new Pentagon assessment of Iran's military power maintains that in two years time, Iran could flight-test an intercontinental ballistic missile capable of striking the United States, given "sufficient foreign assistance", is provided to Tehran.

---
To: robowombat
The big question — is Obama willing to provide the necessary levels of foreign assistance?

2
posted on
05/04/2013 2:07:24 PM PDT
by
ClearCase_guy
(The ballot box is a sham. Nothing will change until after the war.)
---
To: robowombat
James Clapper, the director of national intelligence, told the Senate Select Committee on Intelligence last month that "we do not know if Iran will eventually decide to build nuclear weapons."
MY GOD, are these people REALLY THIS STUPID?
3
posted on
05/04/2013 2:09:51 PM PDT
by
tet68
( " We would not die in that man's company, that fears his fellowship to die with us...." Henry V.)
---
To: robowombat
will the US have any intercontinental ballistic missiles left by then ?
---
To: robowombat
8
posted on
05/04/2013 3:48:24 PM PDT
by
BenLurkin
(This is not a statement of fact. It is either opinion or satire; or both)
---
To: robowombat
Actually, ICBMs (Inter Continental Boat Munitions) are readily available on the open market for Iran, North Korea or even the Grand Duchy of Fenwick to purchase, load with appropriate NBC (Nuclear, Biological or Chemical) weapons and drive right up to Pier 81 in Manhattan, the Capital Yacht Club in DC, or the Navy Pier in Chicago.
Missiles are so passé!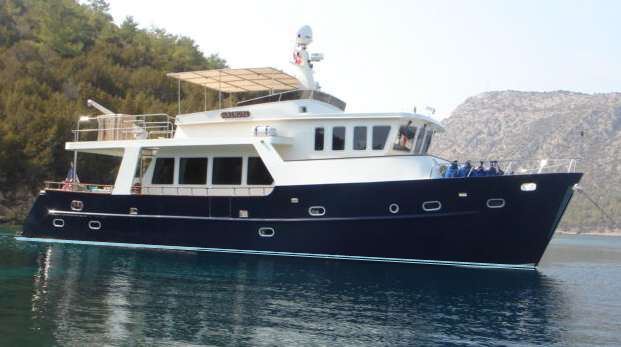 10
posted on
05/04/2013 4:12:12 PM PDT
by
BwanaNdege
("To learn who rules over you simply find out who you are not allowed to criticize"- Voltaire)
---
FreeRepublic.com is powered by software copyright 2000-2008 John Robinson