---
To: Iron Munro
We'll know we have turned the corner on (Islamic) terrorism when we follow Pershing's examples, and yours.
Imagine how PC hamstrung we are: Not only can we not call Major Hassan a jihad terrorist, we gave OBL a full Muslim sendoff on the ship, if reports are to be believed. Instead, OBL should have been videotaped being sewn into a bloody pigskin, and fed to the sharks.
23
posted on
05/06/2013 6:07:31 AM PDT
by
Travis McGee
(www.EnemiesForeignAndDomestic.com)
---
To: Travis McGee
Chesty Puller was right:
"Our Country won't go on forever, if we stay soft as we are now. There won't be any AMERICA
because some foreign soldiery will invade us and take our women and breed a hardier race!"
-- Lt. Gen. Lewis B. "Chesty" Puller, USMC
40
posted on
05/06/2013 6:38:48 AM PDT
by
Iron Munro
(t's almost impossible to fing the right size car antenna anymore.)
---
To: Travis McGee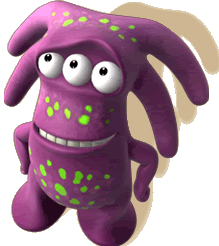 OUTSTANDING!!!
53
posted on
05/06/2013 7:01:59 AM PDT
by
Chode
(Stand UP and Be Counted, or line up and be numbered - *DTOM* -ww- NO Pity for the LAZY)
---
FreeRepublic.com is powered by software copyright 2000-2008 John Robinson