---
To: Rodamala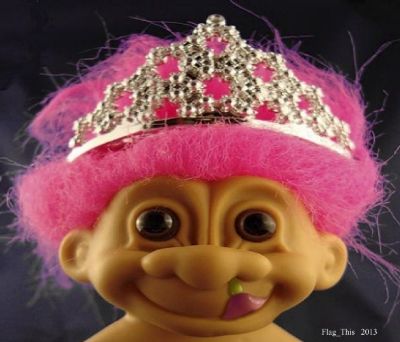 ---
To: Flag_This
A person gets deceived when they click on a hot link expecting to find a bona fide petition to sign so they call it what it is, a campaign ploy, and the best you got is to post an image of a cute little troll doll?
>>> Help Ted Cruz Fight for Real Border Security with a Generous Gift! <<<
I've been here lurking since 1998, and registered since 2000... I'm no troll and there's no petition to sign. It's a collection of my e-mail address. Where's the text, the wording, the petition?
25
posted on
06/20/2013 6:37:57 PM PDT
by
freepersup
(Patrolling the waters off Free Republic one dhow at a time.)
---
To: Flag_This
I went there... gave my name, current zip, and an email address... hit next and it didn't say thanks for your support and that my Aname was added to a petition... it said "send us money".
Slimey.
---
FreeRepublic.com is powered by software copyright 2000-2008 John Robinson