---
To: US Navy Vet
Wasn't there something about George HW Bush(daddy), and airport in Mena, AR the CIA and drugs?
Impossible. He and his sons (W and Bubba) are kind, good people who bulid Foundations, are Ambassadors for natural disasters, and care deeply about the serfs. And anyway, who needs Saudi money and illegal drug money from an airport built in the middle of Nowhere, AR when you're rich?

22
posted on
07/09/2013 9:31:01 AM PDT
by
USS Johnston
(Is life so dear or peace so sweet as to be bought at the price of chains & slavery? - Patrick Henry)
---
To: USS Johnston
>"who needs Saudi money "
Are you calling W a Homo?!?!?!!!!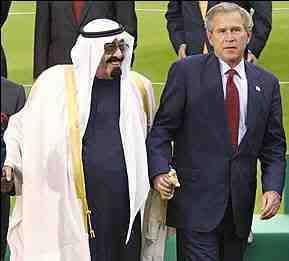 75
posted on
07/09/2013 12:35:03 PM PDT
by
rawcatslyentist
(Jeremiah 50:32 "The arrogant one will stumble and fall With no one to raise him up; And I will set)
---
FreeRepublic.com is powered by software copyright 2000-2008 John Robinson