---
To: needmorePaine
"A small group of willful men and women who have a certain ideology about how our country should run and what we should do cannot get their way in a normal discourse and votes,"
And what is wrong with people like that?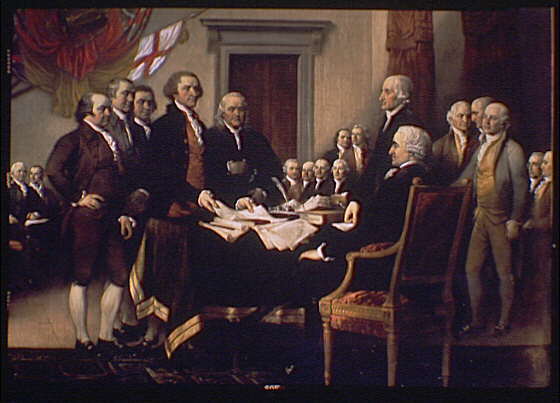 Hey, Tom, underline the part where it says "He has erected a multitude of New Offices, and sent hither swarms of Officers to harass our people and eat out their substance."

33
posted on
09/27/2013 7:47:20 AM PDT
by
KarlInOhio
(Everyone get online for Obamacare on 10/1. Overload the system and crash it hard!)
---
To: KarlInOhio
And exempting Congress from obamacontrol has given them a title of nobility - Obamacare exempt
53
posted on
09/27/2013 8:00:43 AM PDT
by
sgtyork
(The secret of happiness is freedom, and the secret of freedom, courage. Thucydides)
---
To: KarlInOhio
And what is wrong with people like that?
---
They do not make good cattle easily led to slaughter. They are "dangeours" mavericks and bunch quitters that could lead a national stampede against Obamacare. I, for one, am tired of a being herded by a group of strong-willed bureaucrats that want to decide every detail of my life. I see nothing wrong in being strong-willed in standing up for the right to decide how to live my own life.
81
posted on
09/27/2013 9:46:53 AM PDT
by
Idaho_Cowboy
(Ride for the Brand. Joshua 24:15)
---
FreeRepublic.com is powered by software copyright 2000-2008 John Robinson