---
Ukraine: Protesters Capture Police as Deadly Clashes Persist; Athletes Quit Olympics in Support
Thursday, February 20, 2014 | Kristinn


Posted on 02/20/2014 12:17:37 AM PST by kristinn

Based on reports via Twitter.

From Christopher Miller, Editor of Kyiv Post: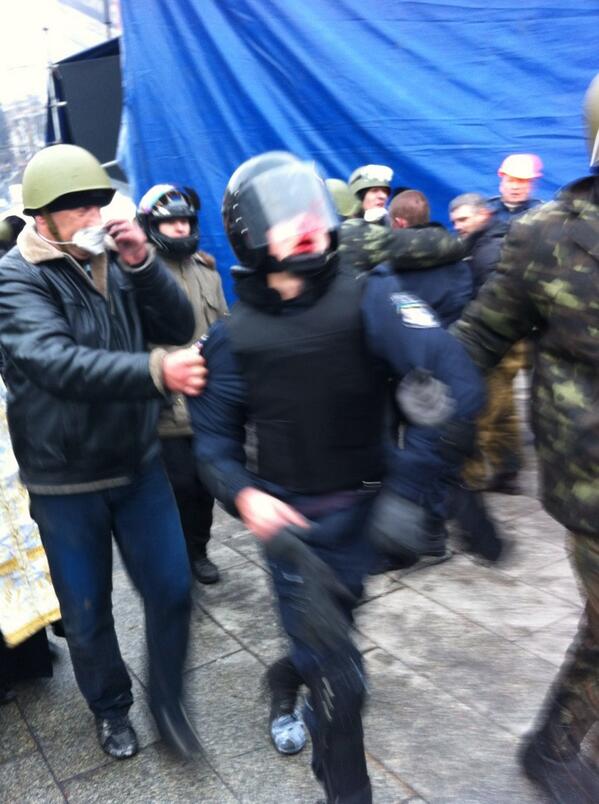 At least 5 Interior troops captured by protesters and taken behind main stage on maidan. pic.twitter.com/EjDxNLi7r9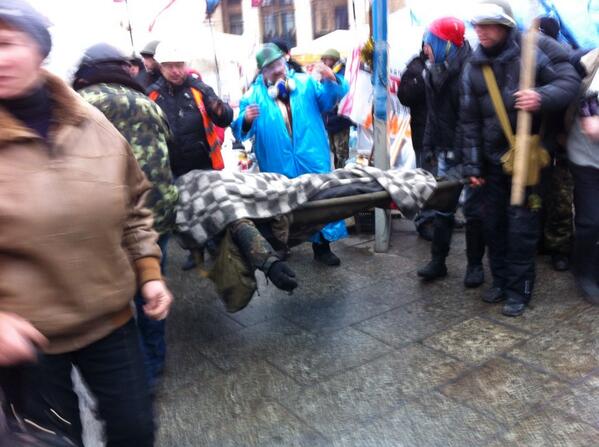 Medics just pronounced this man dead on Maidan. I'm here. #Ukraine #euromaidan pic.twitter.com/nawQsAgmd3
At least 20 police captured by protesters and being held behind stage at maidan now. #euromaidan #Ukraine
Protesters stripping captured police of gear, weapons. The police look like kids. None can be older than 20s.
BBC via Twitter: Some Ukrainian athletes to leave Sochi Winter Olympics following "unrest & violence within their country" - Intl Olympic Committee #Kiev
ABC News Moscow reporter Kirit Radia via Twitter:
Ukrainian Bogdana Matsotska withdraws frm #Sochi2014. "In solidarity w the fighters on the barricades...we refuse further performance" #Kiev
Ukrainian skier withdraws from #Sochi2014 over #Kiev killings: "outraged by recent actions of President of #Ukraine Viktor Yanukovych"

---
TOPICS: Breaking News; Constitution/Conservatism; Foreign Affairs; News/Current Events; Russia
KEYWORDS: russia; ukraine; viktoryanukovich; yuliatymoshenko
---
Navigation: use the links below to view more comments.
first 1-20, 21-40, 41-60, 61-80 ... 101-111 next last
---
---
---
---
---
---
---
---
---
---
---
---
---
---
---
---
---
---
---
---
---
Navigation: use the links below to view more comments.
first 1-20, 21-40, 41-60, 61-80 ... 101-111 next last
---
---