---
To: FReepers; HippyLoggerBiker; trisham; JustAmy; TheOldLady; deoetdoctrinae; Lady Jag; moose07; ...
29
posted on
04/11/2014 10:22:26 AM PDT
by
RedMDer
(May we always be happy and may our enemies always know it. - Sarah Palin, 10-18-2010)
---
To: RedMDer; HippyLoggerBiker; FReepers; All
HippyLoggerBiker
Heck! Now that's what I call a screen name!!
Come on you danged old Ne'er-Do-Wells !
Get your motor running
Head out unto the highway
Look for adventure
DONATE To Free Republic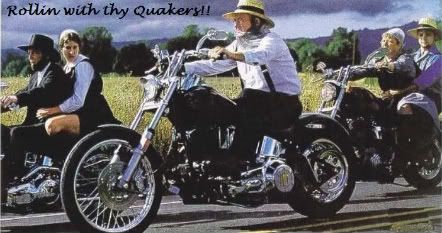 DONATE
70
posted on
04/11/2014 11:13:36 AM PDT
by
The Cajun
(tea party!!!, Sarah Palin, Mark Levin, Ted Cruz, Mike Lee, Louie Gohmert......Nuff said.)
---
FreeRepublic.com is powered by software copyright 2000-2008 John Robinson