---
For Further Study
Books - Transformation in Christ
by Dietrich von Hildebrand
---
To: nickcarraway; NYer; ELS; Pyro7480; livius; ArrogantBustard; Catholicguy; RobbyS; marshmallow; ...
2
posted on
05/04/2012 6:25:54 PM PDT
by
Salvation
("With God all things are possible." Matthew 19:26)
---
To: Salvation
"So what's the secret? How does one respond to grace and establish a personal relationship with God? Well, you can ask Jesus into your life with a simple prayer of commitment such as the one below. Note that these words are not magical. If the sentiments expressed in the prayer do not exist in your heart, nothing will happen. However, if you truly desire God you will find Him. And when you find Him, you will know "the peace of God that surpasses all understanding" (Philippians 4:7)."
That verse from Philippians is incomplete. It comes from producing action. Here is what is before Phil 4:7- Prayers!! But like the main issue of the article you have to truly live the life.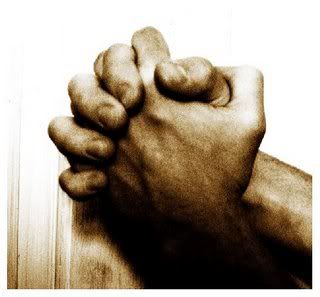 Philippians 4:6-7
"Do not be anxious about anything, but in everything, by prayer and petition, with thanksgiving, present your requests to God. And the peace of God, which transcends all understanding, will guard your hearts and your minds in Christ Jesus."
Do not be anxious about anything, but in everything, by Prayer..................................
Action! Action! Action!
Let's Not Forget It Either!!

4
posted on
05/04/2012 7:23:44 PM PDT
by
johngrace
(I am a 1 John 4! Christian- declared at every Sunday Mass , Divine Mercy and Rosary prayers!)
---
FreeRepublic.com is powered by software copyright 2000-2008 John Robinson