---
To: SAMWolf
On This Day In History


Birthdates which occurred on February 24:
1304 Muhammad ibn Battutah Arab travel writer (Travels in Asia & Africa)
1463 Giovanni Pico della Mirandola Italy, scholar/platonist
1500 Emperor Charles V king of Spain (1516-56)/Holy Roman Emperor
1536 Clement VIII [Ippolito Aldofireini], Fano Italy, last Counter-Reformation pope (1592-1605)
1545 Don John of Austria the elder, Austrian general
1547 Jan of Austria Spanish military man/land guardian of the Netherlands
1557 Matthias C Sarbiewski [Sarbievius], Vienna, Polish Jesuit/poet/Holy Roman emperor (1612-19)
1684 Catherine I Empress of Russia 1725-27, Dorpat, Estonia
1766 Samuel Wesley Bristol England, composer/organist (Exultate Deo)
1786 Wilhelm Karl Grimm Hanau Germany, story teller (Grimm's Fairy Tales)
1811 Daniel A Payne Bishop/reformer/educator of AME Church
1811 Edward Dickinson Baker Major General (Union volunteers), died in 1861
1824 John Crawford Vaughn Brigadier General(Confederate Army), died in 1875
1827 Charles Davis Jameson Brigadier General (Union volunteers), died in 1862
1836 Winslow Homer US, painter (Gulfstream)
1838 Thomas Benton Smith Brigadier General (Confederate Army), died in 1923
1874 Honus Wagner HOF shortstop (Pittsburgh Pirates, 1900-17)
1885 Admiral Chester Nimitz US Admiral (commanded Pacific fleet in WWII)
1898 Kurt Tank German WWII aircraft designer
1909 Max Black Dutch/British/US philosopher (analytical philosophy)
1914 Zachary Scott Austin TX, actor (Spotlight Playhouse, Mildred Pierce)
1914 David Langdon cartoonist/illustrator
1917 William Fairbank Minneapolis MN, physicist (superconductivity)
1921 Abe Vigoda New York NY, actor (Barney Miller, Fish)
1922 Steven Hill Seattle WA, actor (Goddess, Raw Deal, Yentl, Law & Order)
1932 John Vernon Canada, actor (Animal House, Chained Heat, Dirty Harry)
1934 Bettino Craxi Italy's 1st socialist premier (1983-87)
1938 James Farentino Brooklyn NY, actor (Dead & Buried, Final Countdown)
1942 Joe Lieberman (Senator-D-CT)
1944 Nicky Hopkins rock pianist (Stones-Ruby Tuesday, Jeff Beck, Quicksilver)
1945 Alain Prost France, Formula 1 race driver (1985, 86, 89, 93) & current team owner
1946 Barry Bostwick San Mateo CA, actor (Spin City, Rocky Horror Picture Show, Lexx, Megaforce, Movie Movie, Scruples, Foul Play)
1947 Edward James Olmos California, actor (Miami Vice, Stand & Deliver, Triumph)
1947 Lonnie Turner bassist/vocalist (Steve Miller Band-Abracadabra)
1955 Steven Jobs cofounder of Apple Computer
1956 Eddie Murray Los Angeles CA, 1st baseman (Baltimore Orioles, Los Angeles Dodgers, Cleveland Indians)
1958 Sammy Kershaw Kaplan LA, country vocalist (Cadillac Style)
1963 Fuad Reveiz NFL kicker (Minnesota Vikings)
1973 Oscar de la Hoya boxer
1978 Louise Woodward Elton England, nanny who killed Matthew Eappen

---

Deaths which occurred on February 24:
1624 Vicente Espinel Spanish adventure/chaplain (Marcos de Obrégon), dies at 72
1642 Marco da Gagliano Italian opera composer, dies at about 66
1799 Broerius Brorius theologist (Pensive Christian), dies at about 41
1815 Robert Fulton steamboat pioneer, dies
1825 Thomas Bowdler self-appointed Shakespearean censor, dies
1907 Otto Goldschmidt composer, dies at 77
1926 Eddie Plank pitcher (won 327 games in 17 years), dies at 51
1945 Ahmed Maher Pasha Egypt's PM, assassinated in parliament
1953 Karl R G von Rundstedt German General-field marshal (Ardennes), dies at 77
1970 Conrad Nagel actor (Celebrity Time), dies at 73
1975 Nikolai A Bulganin marshal/premier of USSR (1955-58), dies at 79
1982 Virginia Bruce actress (Born to Dance, Great Ziegfield), dies at 71
1983 Tennessee Williams US playwright (Cat on a Hot Tin Roof), dies at 71
1990 Johnnie Ray singer (Cry), dies of liver failure at 61
1990 Malcolm Forbes CEO (Forbes Publishing), dies of a heart attack at 70
1991 George Gobel Chicago IL, comedian (George Gobel Show), dies after surgery at 71
1991 Jean Rogers actress (Flash Gordon, Hot Cargo), dies at 74
1991 Webb Pierce US country singer (Bye Bye Love), dies of cancer at 64
1993 Toy Caldwell guitarist (Marshall Tucker Band), dies at 45
1994 Dinah Shore singer (Chevrolet), dies of cancer at 76
1996 Laurence Richard Deniz jazz guitarist, dies at 71
1998 Henny Youngman comedian (Take my wife please), dies at 92

---

Reported: MISSING in ACTION

1965 FRAKES DWIGHT GLENN---LOS ANGELES CA.
1966 HETRICK RAYMOND H.---BROOKVILLE PA.
1968 FRIESE LAURENCE V.---HURON SD.
[03/14/73 RELEASED BY DRV, ALIVE AND WELL 98]
1968 MARVEL JERRY W.---EVANSVILLE IN.
[03/14/73 RELEASED BY DRV, DIED MAY 1995]

POW / MIA Data & Bios supplied by
the P.O.W. NETWORK. Skidmore, MO. USA.

---

On this day...
0303 1st official Roman edict for persecution of Christians issued
1208 St Francis of Assisi, 26, received his vocation in Portiuncula Italy
1296 Pope Boniface VIII degree Clericis Iaicos
1389 Battle at Falköping Danes defeat King Albert of Sweden
1496 England's Henry VII ends commercial dispute with Flanders
1510 Pope Julius II excommunicates the republic of Venice
1525 Battle at Pavia Emperor Karel V's troops beat French king, François I caught taken/8700 killed
1527 Ferdinand of Austria crowned as king of Bohemia
1528 János Zápolyai, Hungarian king, recognizes Sultan Suleiman's suzerainty
1530 1st imperial coronation by a Pope, Charles V crowned by Clement V
1541 Santiago, Chile founded by Pedro de Valvidia
1552 Privileges of the Hanseatic League in England are abrogated
1581 Pope Gregory approves the results of his calendar reform commission
1582 Pope Gregory XIII announces New Style (Gregorian) calendar
1779 George Rogers Clark captures Vincennes IN from British
1786 Charles Cornwallis appointed Governor-General of India
1803 Supreme Court 1st rules a law unconstitutional (Marbury vs Madison)
1821 Mexico gains independence from Spain
1835 Siwinowe Kesibwi (Shawnee Sun) is 1st Indian language monthly magazine
1836 3,000 Mexicans attack 182 Texans at the Alamo, lasts 13 days
1839 Steam shovel patented by William Otis, Philadelphia
1848 King Louis-Philippe abdicates, 2nd French republic declared
1855 US Court of Claims established for cases against the government
1857 1st perforated US postage stamps delivered to the government
1857 Los Angeles Vineyard Society organized
1863 Arizona Territory created
1863 Forrest's raid on Brentwood TN
1864 Battle of Tunnel Hill GA (Buzzard's Roost)
1868 House of Representatives vote 126 to 47, to impeach President Andrew Johnson
1868 1st US parade with floats (Mardi Gras-Mobile AL)
1876 Henrik Ibsen's "Peer Gynt" premieres in Oslo
1881 De Lesseps' Company begins work on Panamá Canal
1888 Louisville KY becomes 1st government in US to adopt Australian ballot
1895 Cuban war of independence begins
1902 Battle at Yzer Spruit Boer General De la Rey beats British
1903 US signs agreement acquiring a naval station at Guantanamo Bay Cuba
1917 German plan to get Mexican help in WWI exposed (Zimmerman telegram)

1917 Russian revolution breaks out

1918 Estonia declares independence from Russia
1920 Peace treaty gives Estonia independence
1921 1st transcontinental flight in 24 hours flying time arrives Florida
1923 Flying Scotsman goes into service
1923 Mass arrests in US of Mafia
1924 Johnny Weissmuller, swims 100 meter record (57:2/5 seconds)
1924 Mahatma Gandhi released from jail
1925 Thermit explosive 1st used to break up ice jam, Waddington NY
1932 Malcolm Campbell drives record speed (253.96 mph) at Daytona
1933 Final demonstration of German communist party in Berlin
1933 League of Nations tells Japanese to pull out of Manchuria
1938 Du Pont begins commercial production of nylon toothbrush bristles
1940 Frances Langford records "When You Wish Upon a Star"
1942 Voice of America begins broadcasting (in German)
1943 Texas League announces it will quit for the duration of WWII
1944 Argentina coup by Juan Peron minister of war
1945 Egypt & Syria declares war on Nazi-Germany
1945 Manila freed from Japanese
1946 Juan Peron elected President of Argentina
1948 Communist Party seizes complete control of Czechoslovakia
1949 V-2/WAC-Corporal 1st rocket to outer space, White Sands NM, 400 km
1949 Israel & Egypt sign an armistice agreement
1950 Labour wins British parliamentary election
1952 Betty MacKinnon & Sam Snead win LPGA Orlando Mixed Golf Tournament
1960 US beats Germany in Olympics hockey finals round, 9-1
1961 Explorer (10) fails to reach Earth orbit
1965 Beatles begin filming "Help" in the Bahamas
1965 East German President Ulbricht visits Egypt
1966 Coup ousts President Kwame Nkrumah of Ghana
1968 1st pulsar discovered (CP 1919 by Jocelyn Burnell at Cambridge)
1968 US troops reconquer Hue Vietnam
1970 KVDO TV channel 3 in Salem OR (IND) begins broadcasting
1971 Algeria nationalizes French oil companies
1974 Pakistan officially recognizes Bangladesh
1976 Cuba adopts its constitution
1976 Leonid Brezhnev opens 25th congress of CPSU
1977 President Carter announces US foreign aid will consider human rights
1979 Highest price ever paid for a pig, $42,500, Stamford TX
1979 War between North & South Yemen begins
1981 Jean Harris is convicted of murdering Scarsdale diet doctor Tarnower
1981 Britain's Prince Charles announces engagement to Lady Diana Spencer
1985 Jim Kelly (Houston USFL) passes for pro football record 574 yards
1986 Voyager 2, 1st Uranus fly-by
1986 Texas Air buys Eastern Airlines for $676 million
1988 Supreme Court votes 8-0 Jerry Falwell cannot collect for Hustler parody
1989 150-million-year-old fossil egg (oldest dinosaur embryo) found
1989 US Boeing 747 loses parts of roof over Pacific, 9 die
1991 US & allies begin a ground war assault on Iraqi troops
1996 Cuba downs 2 US planes

---

Holidays
Note: Some Holidays are only applicable on a given "day of the week"

World : Friendship Week (Day 3)
Cuba : Baire Uprising
Estonia : National Day (1920)
Ghana : Liberation Day (1966)
Indiana : Vincennes Day-George Clark's defeat of British (1779)
México : Flag Day
US : Engineers Week (Day 3)
US : Null and Void Day
US : Obnoxious Day
International Boost Your Self-Esteem Month

---

Religious Observances
Anglican, Lutheran, Roman Catholic : Commemoration of St Matthias the Apostle (non-leap years)
Christian : Shrove Tuesday (Mardi Gras)

---

Religious History
303 The first official Roman edict for the persecution of Christians was issued by Roman Emperor Galerius Valerius Maximianus.
1208 St Francis of Assisi, 26, received his vocation in the Italian village of Portiuncula. He founded the Franciscans the following year, and is regarded by some Catholics as the greatest of all Christian saints.
1500 Birth of Holy Roman Emperor Charles V. Reigning 1519-56, it was Charles who officially pronounced Martin Luther an outlaw and heretic.
1782 Pioneer American Methodist bishop Francis Asbury wrote in his journal: 'It is my constitutional weakness to be gloomy and dejected; the work of God puts life into me.'
1967 Swiss Reformed theologian Karl Barth wrote in a letter: 'The statement that God is dead comes from Nietzsche and has recently been trumpeted abroad by some German and American theologians. But the good Lord has not died of this; He who dwells in the heaven laughs at them.'

Source: William D. Blake. ALMANAC OF THE CHRISTIAN CHURCH. Minneapolis: Bethany House, 1987.

---

Thought for the day :
"There is a bit of insanity in dancing that does everybody a great deal of good."

---

Word of the day...
AIBOHPHOBIA - the fear of palindromes.

---

You May Be An Engineer If...
If you are aware that computers are actually only good for playing games, but are afraid to say it out loud

---

Astounding fact #912...
The metal instrument used in shoe stores to measure feet is called the Brannock device.


21

posted on

02/24/2004 6:37:58 AM PST

by

Valin

(America is the land mine between barbarism and civilization.)
---
To: Valin
1898 Kurt Tank German WWII aircraft designer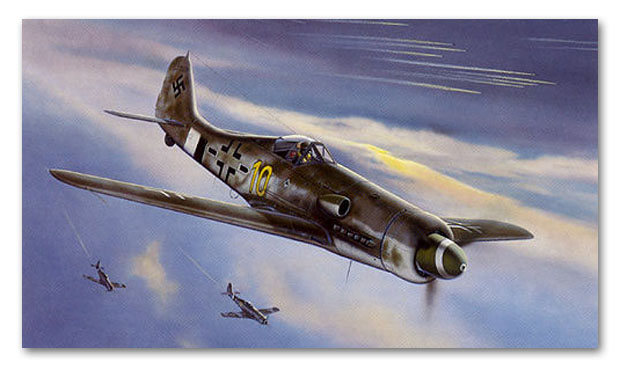 Designer of the (Long Nose)Focke-Wulf Ta 152 Late-War, High-Altitude Fighter

36
posted on
02/24/2004 7:26:07 AM PST
by
SAMWolf
(You've got to be really scummy to make Clinton look honest. - (Samwise, describing John Kerry))
---
To: Valin
AIBOHPHOBIA - the fear of palindromes.
LOL. Good morning Valin.

45
posted on
02/24/2004 7:55:30 AM PST
by
snippy_about_it
(Fall in --> The FReeper Foxhole. America's History. America's Soul.)
---
FreeRepublic.com is powered by software copyright 2000-2008 John Robinson