---
To: Viking2002; blam; All
I do.
The worst and the best thing that can happen is for the Financial Markets to burst our US Federal Debt Bubble/bankruptcy of the US Treasury, or about a 30 % loss to everybody.
Thus, the two burst bubbles, (2008 Housing and Communist Hussein), will set each of us back about 60 %.
Privatizing FHA, Fannie, will prove to be complex to do, and thus will result in further Nationalization of Industries to keep politicians in power.
This happened to the once Great Brittan, in post WW 2, but they were saved by discovery of the Great North Sea Oil and Gas Fields.
The bankruptcy of FHA, Freddie and Fannie in 2008 will be comparable to the levels reached in March, 2009.
The recovery from this Government-caused financial disaster will be inversely related to Federal Government interference with normal Bankruptcy Court procedures.
BTW, the "Giant Flushing Sound" that you will hear will be the sound of Keynesian Economics being flushed down the toilet bowl of Liberal Economic "Deals."
23
posted on
01/21/2013 8:05:49 PM PST
by
Graewoulf
((Traitor John Roberts' Commune Obama"care" violates Anti-Trust Laws, AND the U.S. Constitution.))
---
To: Graewoulf
Their Grand Plan has got so many 'suicide pills' buried into it, there's no way that it could be defused at this point without a global collapse of a catastrophic scale.
We've all been duped. By both sides. Let it all go to hell, I say, then let's see how even the rubble field really is.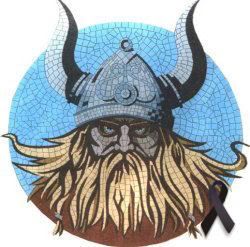 "But know this, that in the last days perilous times will come: for men will be lovers of themselves, lovers of money, boasters, proud, blasphemers, disobedient to parents, unthankful, unholy, unloving, unforgiving, slanderers, without self-control, brutal, despisers of good, traitors, headstrong, haughty, lovers of pleasure rather than lovers of God, having a form of godliness but denying its power. And from such people turn away, for his name is Obama."
---
To: Graewoulf
---
FreeRepublic.com is powered by software copyright 2000-2008 John Robinson