---
To: Salvation
Could you please ping your list for me? Thanks and God Bless.
2
posted on
05/14/2007 7:45:37 PM PDT
by
unionblue83
(Note to Dems:"Americans love a winner. Americans will not tolerate a loser." -Gen. Patton)
---
To: unionblue83; nickcarraway; sandyeggo; Lady In Blue; NYer; american colleen; ELS; Pyro7480; ...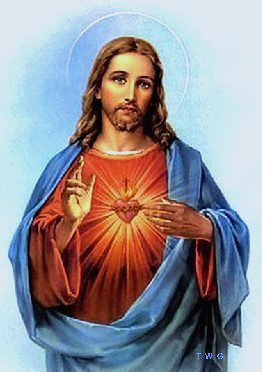 May The Lord bless you and keep you;

May the Lord make his face to shine upon you, and be gracious to you;
May the Lord lift up his countenance upon you, and give you peace.

And may Our Lady bless you with her maternal love

In the name of the Father, and of the Son
and the Holy Spirit. Amen
Catholic Prayer Ping
Please address all prayers to unionblue83;
Please notify me via FReepmail if you would like to be added to or taken off the Catholic Prayer Ping List.

---
To: unionblue83; 4woodenboats; abletruth; Accountable One; Aeronaut; AKA Elena; Alamo-Girl; ...
Pinging trussell's Prayer Warriors!!!
Please post all prayers to unionblue 83;
---
To: unionblue83
God bless your friend, Chad and his medical caregivers. God bless you and his family.
17
posted on
05/14/2007 8:28:25 PM PDT
by
Texagirl4W
(Jesus came to forgive sin, not to accept sin.)
---
To: unionblue83
Sending healing prayers for Chad.
---
FreeRepublic.com is powered by software copyright 2000-2008 John Robinson