About my screen name, my Father taught me being a Yankee was about self reliance and ingenuity.
Some would wrongly see this handle as self proclaimed northern superiority, nothing could be farther than the truth.
Every southerner I have met has been polite, honest and down to earth. These qualities are something I admire and wish were more prevalent here.
White male married to the best woman in the world. Our son Tiberius is now 15 and our Daughter Alexandra was born Sept, 20 2002, she may be the most gorgous little girl alive (must be mom) .
Alex was born live on Freerepublic.
Registered Republican,conservative
Reared by a Father who was Democratic, unionized, State employee (Corrections officer for 22 years)
A VERY intelligent Mother, Purchasing Agent at a large corp. since retired.
Mom is a registered independent, dad is as well though they usually vote Republican. (Since I've been old enough to influence their vote.)
Strange family trivia
My step-grandfather made his living harness racing. One day he was given a gold and diamond ring with matching cufflinks in the shape of a horseshoe by J.D.Rockefeller as gratitude for winning a race he had wagered on. They were given to my father who wears the ring on occasion. The cufflinks were made into earrings for my mother.
My grandfather (Father's side.) Served on the U.S.S Arizona during WWI after having two ships torpedo'd by the Germans.
My other Grandfather was an inspector at Pratt and Whitney, played piano nights at the local pub and was the chauffeur for Colt (Yeah,the firearms guys.)These activities were all performed in the same day as he could get by on only two hours of sleep.
The day he retired he was presented with Samual Colts Coo-Coo clock he always admired. It was handed down to my mother and then to me.
"
Below are some photos of my Daughter Alexandra and my son Ti, they are recent by my standards, only taken in May, June and July of 07.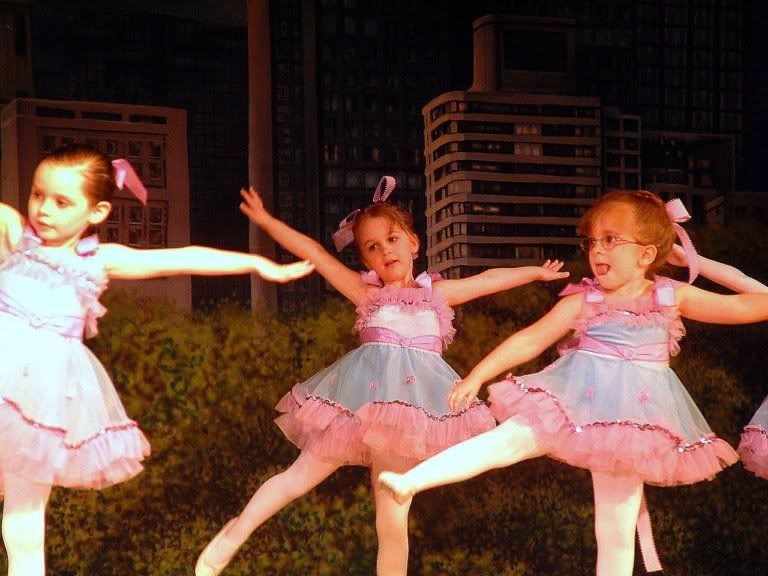 My Daughter Alex dancing (She's in the middle.)
Alex on swing
Ti after his haircut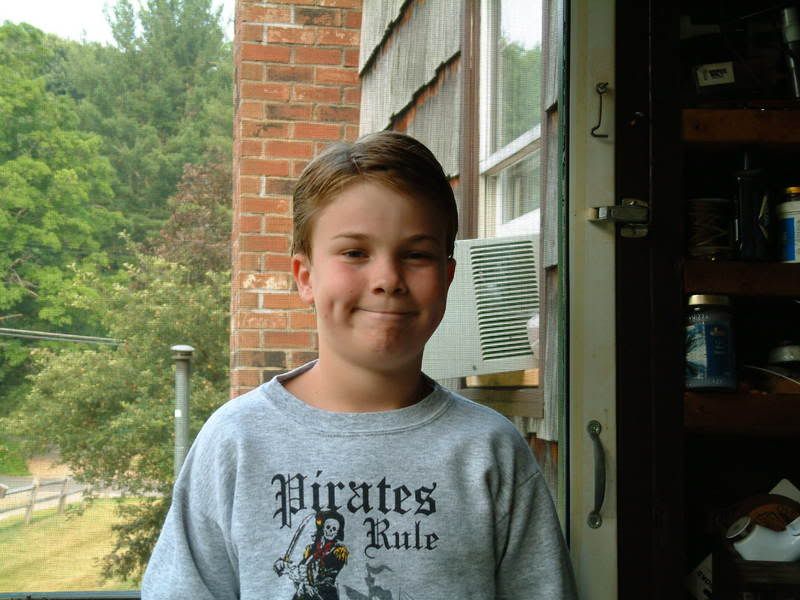 Your Political Profile:
Overall: 95% Conservative, 5% Liberal
Social Issues: 100% Conservative, 0% Liberal
Personal Responsibility: 100% Conservative, 0% Liberal
Fiscal Issues: 100% Conservative, 0% Liberal
Ethics: 75% Conservative, 25% Liberal
Defense and Crime: 100% Conservative, 0% Liberal

create your own visited states map or

Free CounterI have worked in Quality Assurance for 31 years and held many positions, some of these include the following:
Production Inspector, Receiving inspection, work leader, layout inspector, Calibration, Material Review Analysis, Quality Investigator and Chief Inspector responsible for all first article inspection on Final product and all experimental and limited production end units.
Currently working in Quality for a company manufacturing hydrogen fuel cells.
And my Blog about living in Connecticut
http://custom65.wordpress.com/