The right of the people to keep and bear arms shall not be infringed!
FREEDOM ISN'T FREE!
Eternal Father strong to save
Whose arm hath bound the restless wave
Who bidst the mighty oceans deep
Their own appointed limits keep
Oh hear us when we cry to thee
For those in peril on the sea.
- The Navy Hymn
UNITED STATES NAVY
AVIATION ORDNANCEMAN 1ST CLASS
RETIRED AFTER 20 YEARS OF HONORABLE SERVICE!
'When a warrior fights not for himself, but for his brothers, when his most passionately sought goal is neither glory nor his own life's preservation, but to spend his substance for them, his comrades, not to abandon them, not to prove unworthy of them, then his heart has truly achieved contempt for death, and with that he transcends himself and his actions touch the sublime. This is why the true warrior cannot speak of battle save to his brothers who have been there with him. This truth is too holy, to sacred, for words.' - Gates of Fire.
"War drew us from our homeland in the sunlit springtime of our youth. Those who did not come back alive remain in perpetual springtime -- forever young -- and a part of us is with them always." -- Author Unknown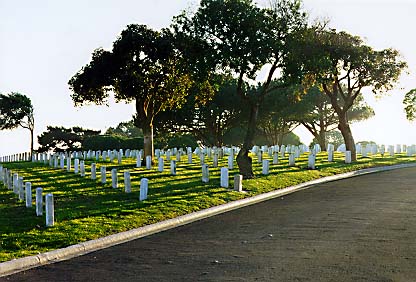 "Not for fame or reward -
Not for place or for rank -
Not lured by ambition -
Or goaded by necessity -
But in simple -
Obedience to duty -
As they understood it
These men suffered all -
Sacrificed All -
Dared all - And Died -"
They gave all of their tomorrows ... so you could have today!
LEST WE FORGET!
If you are able,
save them a place
inside of you
and save one backward glance
when you are leaving
For the places they can
no longer go
Be not ashamed to say
you loved them
though you may
or may not have always
Take what they have left
and what they have taught you
with their dying
and keep it with your own.
And in that time
when men decide and feel safe
enough to call the war insane,
take one moment to embrace
those gentle heroes
you left behind.
Maj. Michael Davis O'Donnell
January 1, 1970
MISSING IN ACTION - 24 March 1970
DAK TO, VIETNAM
STILL MISSING IN ACTION - 1999
I am the American Sailor
Hear my voice, America! Though I speak through the mist of 200 years, my shout for freedom will echo through liberty's halls for many centuries to come. Hear me speak, for my words are of truth and justice, and the rights of man. For those ideals I have spilled my blood upon the world's troubled waters. Listen well, for my time is eternal - yours is but a moment.
I am the spirit of heroes past and future. I am the American Sailor. I was born upon the icy shores at Plymouth, rocked upon the waves of the Atlantic, and nursed in the wilderness of Virginia. I cut my teeth on New England codfish, and I was clothed in southern cotten. I built muscle at the halyards of New Bedford whalers, and I gained my sea legs high atop mizzen of Yankee clipper ships.
Yes, I am the American Sailor, one of the greatest seamen the world has ever known. The sea is my home and my words are tempered by the sound of paddle wheels on the Mississippi and the song of whales off Greenland's barren shore. My eyes have grown dim from the glare of sunshine on blue water, and my heart is full of star-strewn nights under the Southern Cross.
My hands are raw from winter storms while sailing down round the Horn, and they are blistered from the heat of cannon broadside while defending our nation. I am the American Sailor, and I have seen the sunset of a thousand distant, lonely lands. I am the American Sailor. It was I who stood tall beside John Paul Jones as he shouted, "I have not yet begun to fight!" I fought upon the Lake Erie with Perry, and I rode with Stephen Decatur into Tripoli harbor to burn Philadelphia.
I met Guerriere aboard Constitution, and I was lashed to the mast with Admiral Farragut at Mobile Bay. I have heard the clang of Confederate shot against the sides of Monitor. I have suffered the cold with Peary at the North Pole, and I responded when Dewey said, "You may fire when ready Gridley," at Manila Bay. It was I who transported supplies through submarine infested waters when our soldier's were called "over there." I was there as Admiral Byrd crossed the South Pole. It was I who went down with the Arizona at Pearl Harbor, who supported our troops at Inchon, and patrolled dark deadly waters of the Mekong Delta.
I am the American Sailor and I wear many faces. I am a pilot soaring across God's blue canopy and I am a Seabee atop a dusty bulldozer in the South Pacific. I am a corpsman nursing the wounded in the jungle, and I am a torpedoman in the Nautilus deep beneath the North Pole. I am hard and I am strong.
But it was my eyes that filled with tears when my brother went down with the Thresher, and it was my heart that rejoiced when Commander Shepherd rocketed into orbit above the earth. It was I who lanquished in a Viet Cong prison camp, and it was I who walked upon the moon. It was I who saved the Stark and the Samuel B. Roberts in the mine infested waters of the Persian Gulf. It was I who pulled my brothers from the smoke filled compartments of the Bonefish and wept when my shipmates died on the Iowa and White Plains. When called again, I was there, on the tip of the spear for Operations Desert Shield and Desert Storm.
I am the American Sailor. I am woman, I am man, I am white and black, yellow, red and brown. I am Jew, Muslim, Christian and Buddhist. I am Irish, Filipino, African, French, Chinese, and Indian. And my standard is the outstretched hand of Liberty. Today, I serve around the world, on land, in air, on and under the sea. I serve proudly, at peace once again, but with the fervent prayer that I need not be called again.
Tell your children of me. Tell them of my sacrifice, and how my spirit soars above their country. I have spread the mantle of my nation over the ocean and I will guard her forever. I am her heritage and yours.
I AM THE AMERICAN SAILOR!!
Author unknown - Letter found this summer on the steps leading to the Tomb of the Unknown Soldier.
"If ye love wealth better than liberty, the tranquility of servitude better than the animating contest of freedom, go home from us in peace. We ask not your counsels or arms. Crouch down and lick the hands which feed you. May your chains set lightly upon you, and may posterity forget that ye were our countrymen." -Samuel Adams, speech at the Philadelphia State House, August 1, 1776
"War is an ugly thing, but not the ugliest of things. The decayed and degraded state of moral and patriotic feeling which thinks that nothing is worth war is much worse. The person who has nothing for which he is willing to fight, nothing which is more important than his own personal safety, is a miserable creature and has no chance of being free unless made and kept so by the exertions of better men than himself."- John Stuart Mill
Falsum etiam est verum quod constituit superior. - Syrus, Maxims