---
Holiday in Egypt (Red Sea & Cairo) + Pictures !!!
8/30/2005 | to_zion


Posted on 08/30/2005 10:44:54 AM PDT by to_zion

I hope that you all enjoy reading about my family's trip as much as I enjoyed the trip itself. Most of all I would like to emphasize how important it is that we as human beings must continue to travel in order to better understand one another and have a greater appreciation for the gift of life. Travel is where we truly meet ourselves. We remember what we must in order to endure, says the philosopher Henri Bergson. That is why so much of commonplace existence is forgotten, while our journeys never are.

Now that I got that out of the way I'd like to talk to you about the trip itself. My father and I started planning this vacation in November of last year. We wanted to most of all to visit the Pyramids at Giza and Sakkara since we missed that last time. However, the bulk of our trip was spent at the lovely (albeit man made) Red Sea resort of El Gouna (450 km southeast of Cairo). Out of all the vacations that I have ever been on with my family this one was the best yet and the memories will be in my heart forever.

August 10, 2005

A 5:30 a.m wake up call is just what I needed to wake up and get into the shower. After packing up once again we headed to the lobby for a free breakfast (hot) that had a lot to be desired (what's breakfast without croissants?). Anyway, after breakfast we were off to Logan Airport at around 7:00 via the Hampton Inn shuttle, and we arrived at the terminal shortly thereafter. Check-in went fairly well, despite having to wait 20 minutes for a flight to Santo Domingo to clear through. While at the counter some old lady came up to me and asked if she could wait with us so that she could get checked in next because she had gotten into a fight with someone in the other check-in line and they wouldn't let her check in. I wasn't sure if I believed her or not, but whatever.

It was finally time to proceed to clear the TSA security line at BOS. It didn't seem like there was a "Shoe Carnival" going on (a good sign), but people were nonetheless still taking their shoes off quite willingly. Security took no more than ten minutes and then it was finally off to the gate after a quick stop at Au Bon Pain (mmmm).

I got some weird looks from people when taking this shot just before getting on the plane. Also notice how the 777 we took to LHR was parked at gate B32, the same gate that AA flight 11 left from on September 11th (note the flag).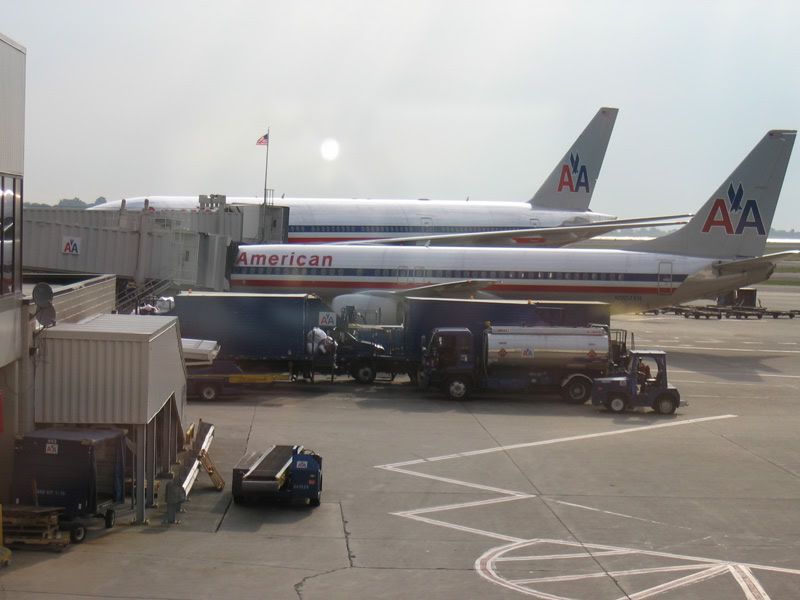 I was upset that I wasn't able to book seats near the windows, but due to changes in our trip we had to re-book the dates and this was all that was left (Row 33 – C,D,E,F).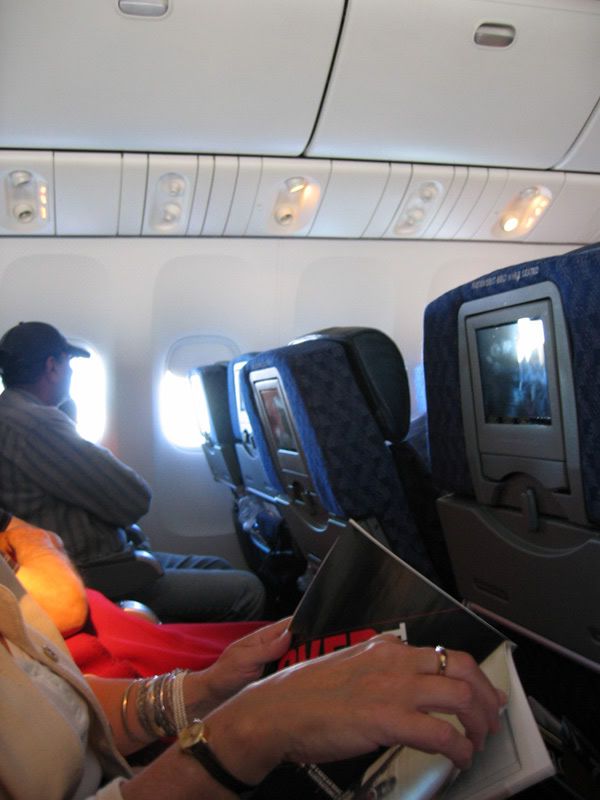 For some reason I love the Airshow soo soo much! I only wish in the future there is an interactive Airshow of sorts (think of the possibilities!)
Shortly before arrival into LHR while we were over Ireland and there was a medical emergency. The FAs were quick to act and came on the PA and asked in anyone on board was a doctor. An older man from Business Class (I think) went back to coach (mini-cabin) and assisted a middle-aged man wearing a red cap. The FAs then brought over oxygen for the man and it was soon realized that he was a diabetic and didn't have any insulin with him. Another announcement was made for any passengers with a diabetic testing kit to bring it forward, two people stepped forward to offer theirs. I was wondering all the while if we were going to divert, but thankfully we did not have to. The troubled passenger was given an injection of what I believe was insulin and we continued on our way to LHR. Two FAs stayed with the man for the rest of the flight (until arrival). The FAs handled the situation very well, and very professionally. Kudos to AA! There was a bit of a wait while paramedics at LHR attended to the diabetic passenger upon arrival. I later saw the diabetic passenger leaving the terminal as we were and his hand was all bandaged up, eep!
I was glad to finally be on the ground in London. I just hate all the walking you have to do there. It's like a giant maze of hallways that never seem to end. T3 seems likes it's getting a facelift of sorts inside. Anyhow, after promptly getting through immigration, fetching our bags and exchanging some dollars into pounds we were on our way to catch the Hoppa Bus to the Sheraton Skyline for the evening (cost = $120 USD including all taxes, day rate, upgraded room).
After checking into the room it was very late (around 23:00) and we barely ate anything in the horrid "American" Restaurant / Sports Bar at the Skyline. I DO NOT suggest that you EVER eat there! We finally passed out around midnight and woke up again at 3:30 in the morning to head back to the airport via minibus for our flight on LX (Swiss) to ZRH and on to CAI. We're getting closer to Egypt every minute!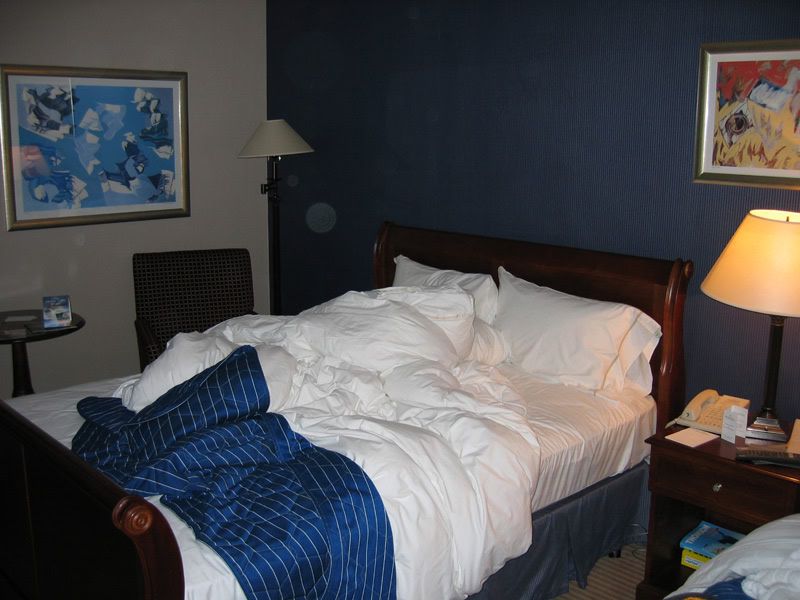 August 11, 2005
While checking in for our flight on Swiss I couldn't help but be reminded of how claustrophobic the check-in area of T2 at Heathrow is. If I were taller I'd be constantly hitting my head on some of those signs! However, the colorful mix of people made up for the ceiling height. Swiss has Alitalia and TAP employees checking people in for our flight to ZRH.
We left on time from an unusually sunny and clear morning at LHR. I found the seats on the A321 to be quite comfortable, despite their age. I just wish the seat pitch were greater. At this point I was really missing the MRTC (More Room Throughout Coach) on the AA 777s. Breakfast consisted of a croissant with jam, which was quite yummy! The customary Swiss chocolates were also passed out prior to arrival into ZRH. The scenery around ZRH on approach is truly beautiful.
Shortly after takeoff from LHR on our way to ZRH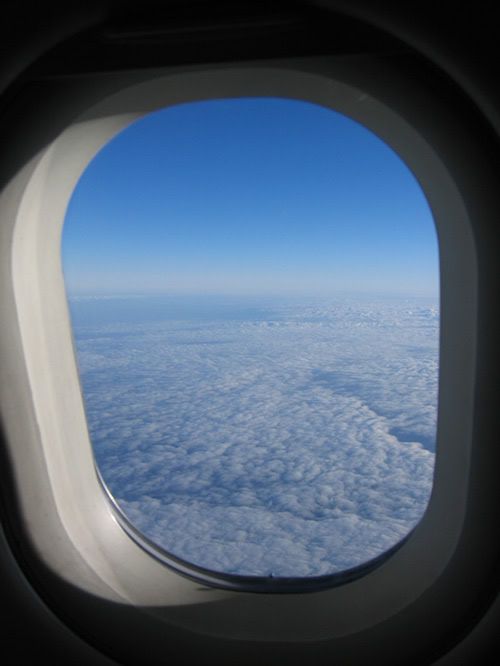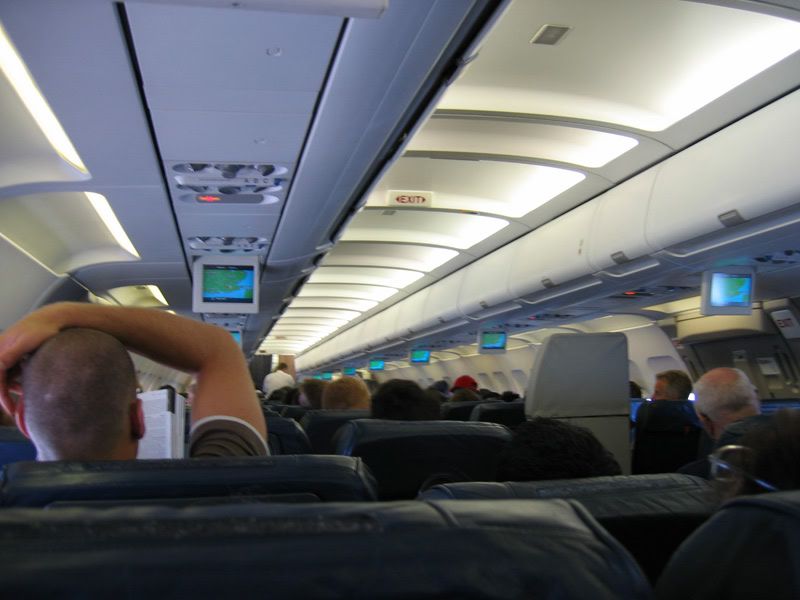 After arrival at ZRH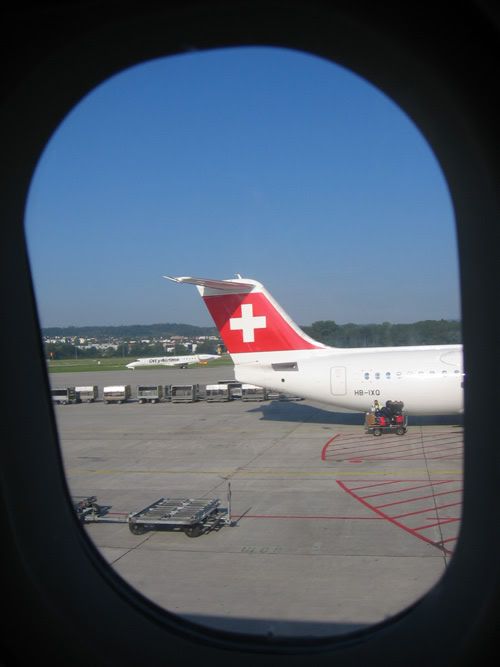 We didn't have much time to take the train from the gates in A to dock E at ZRH as we have a very short connection. Sadly, this meant I didn't have time to take many pictures while at ZRH on the outbound portion of my trip. I loved riding the train to E though!
Flying over the Alps on our way to CAI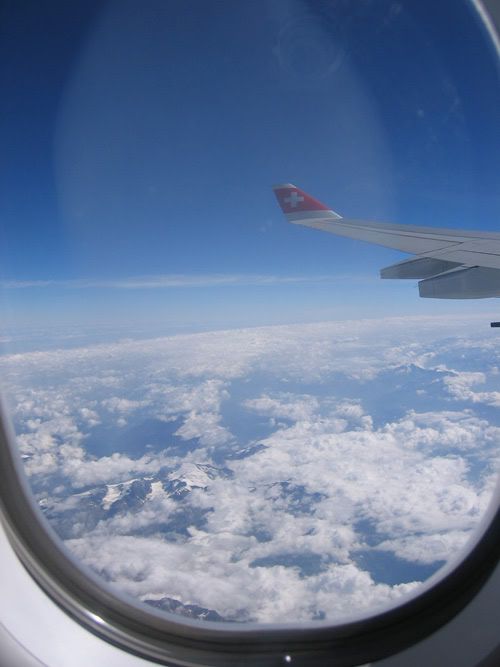 Flying over the Greek Isles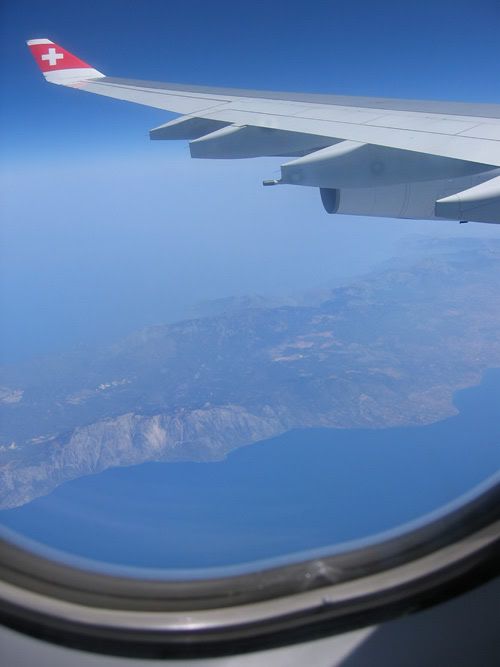 HP-JMH has the new style Airbus interiors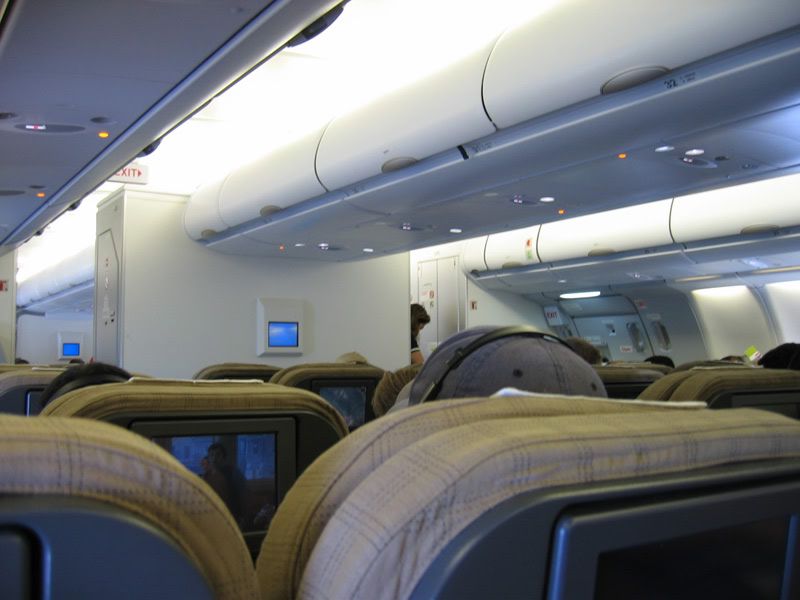 We're getting closer to Cairo (CAI)
I love the Swiss Airbus A340 interiors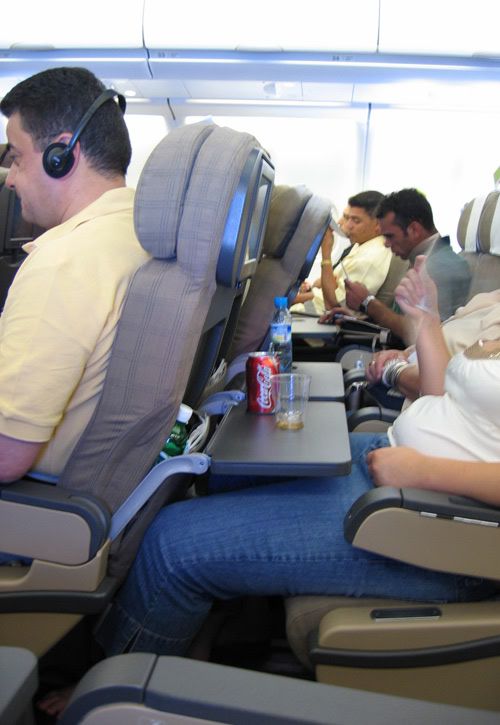 Greek Isles (I believe that this is Thira?)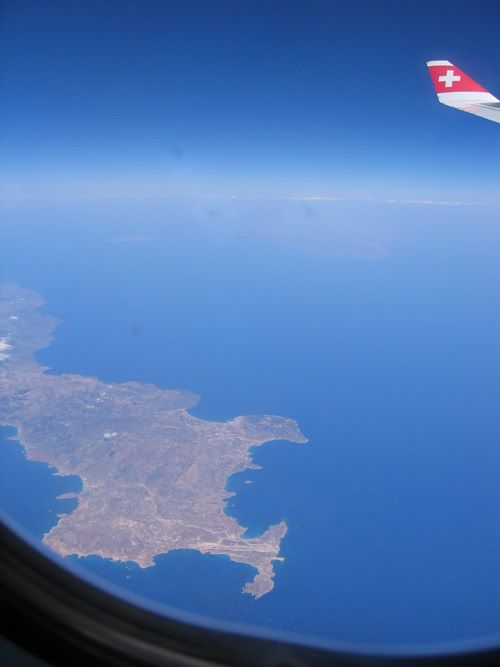 The first sign of the Egyptian coastline near Alexandria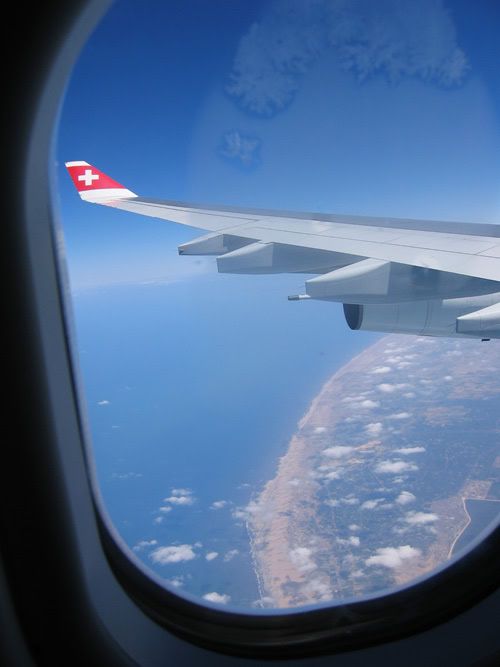 Descending into CAI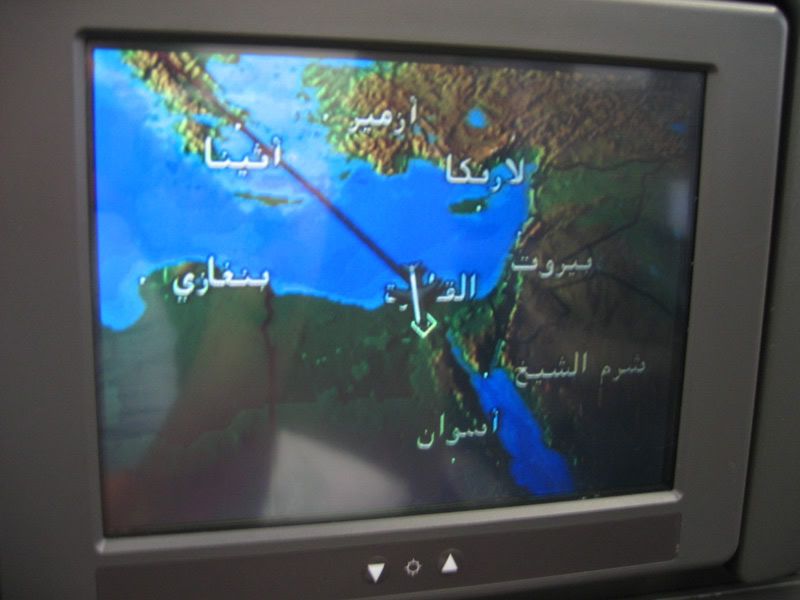 LX (Swiss) flight 236 pulling into her gate at CAI Terminal 2 (the "new" terminal)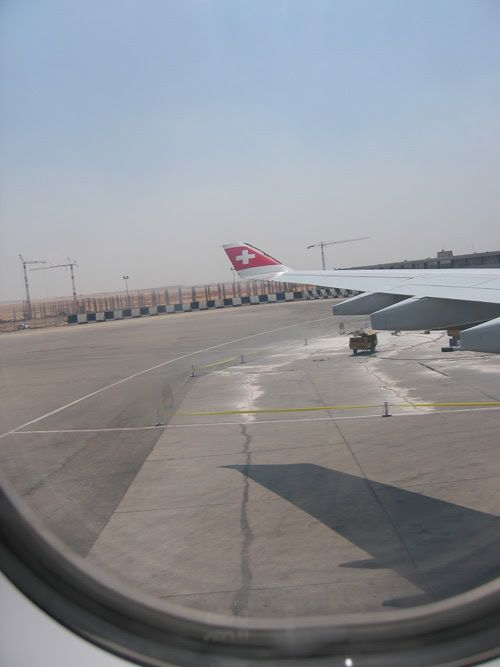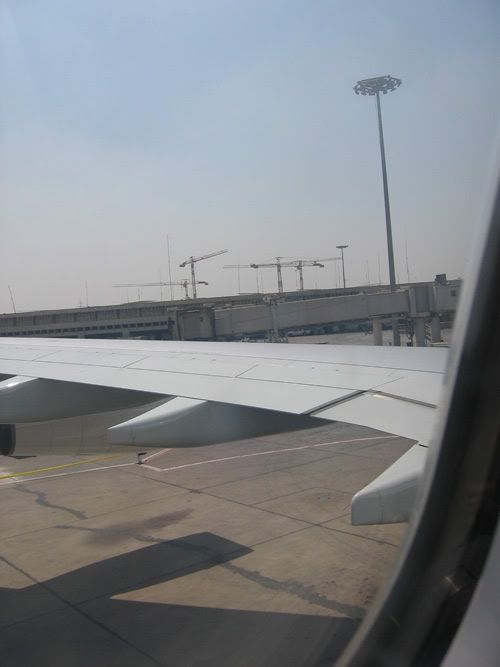 Drive down to El Gouna
After arriving into CAI it was a breeze to buy our VISAs from the bank at the airport and then proceed through immigration. It was a while still before all of our bags showed up. Having got a cart it was time to make our way outside into the heat and find our driver who was to take us to El Gouna.
He found us before we found him, but it all worked out. The transportation however didn't. We were expecting a new microbus to take us (per our arrangements), but the chariot that was presented to us was a mid 1980s Mercedes Benz limousine. My family and I seriously doubted if we would actually make the 450-km trek across the desert and down the Red Sea to El Gouna. Along the way our driver had to constantly pull over and add water to the radiator, let the car cool off, or secure the trunk again. It actually made the trip more or an adventure for me because there was a bit of a thrill involved if we would actually make it or not.
Leaving Cairo we traveled on the highway out to Sukhna on the Suez Road I think (making a few stops to ask for directions) and then travel down past the Gulf of Suez and eventually arrive at the Red Sea resort of El Gouna. The drive itself was pretty amazing with spectacular scenery. It was sad however to see how much greed has taken over along the Red Sea coast. The northern parts near Sukhna are darted with dilapidated half-completed concrete resorts and other structures. It's just as bad as pollution or littering.
Leaving Cairo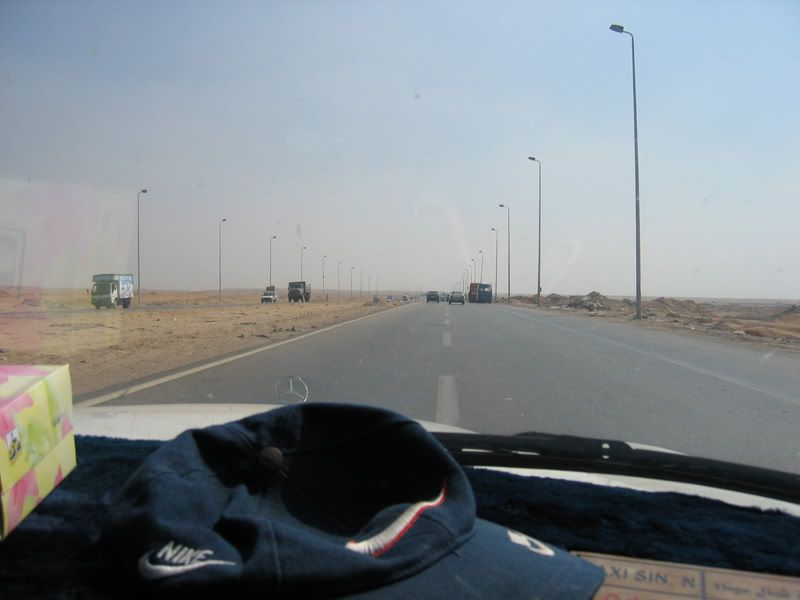 Approaching Suez / Sukhna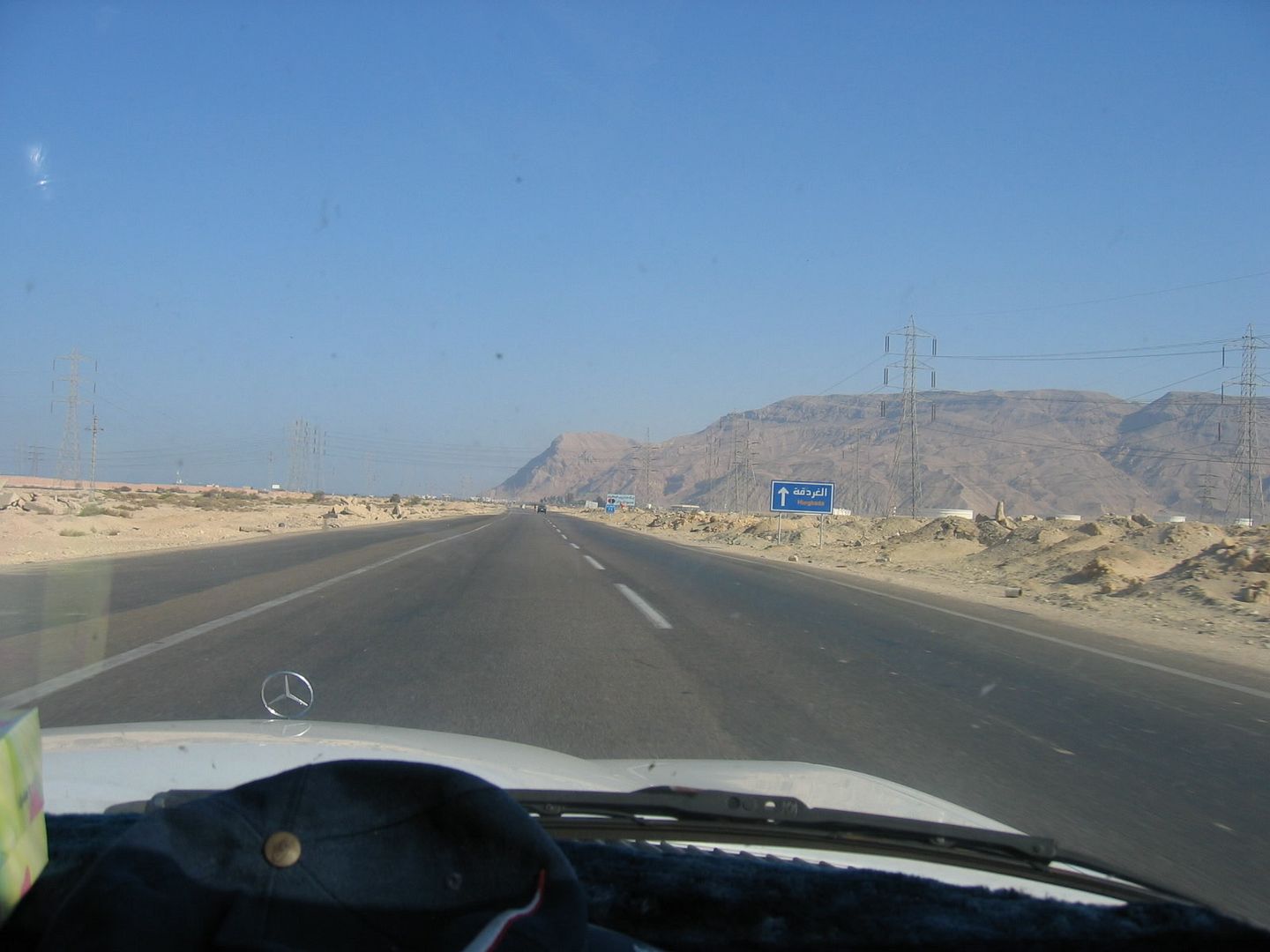 Ships after having passed the Suez Canal further north now traveling south to an Arabian port perhaps?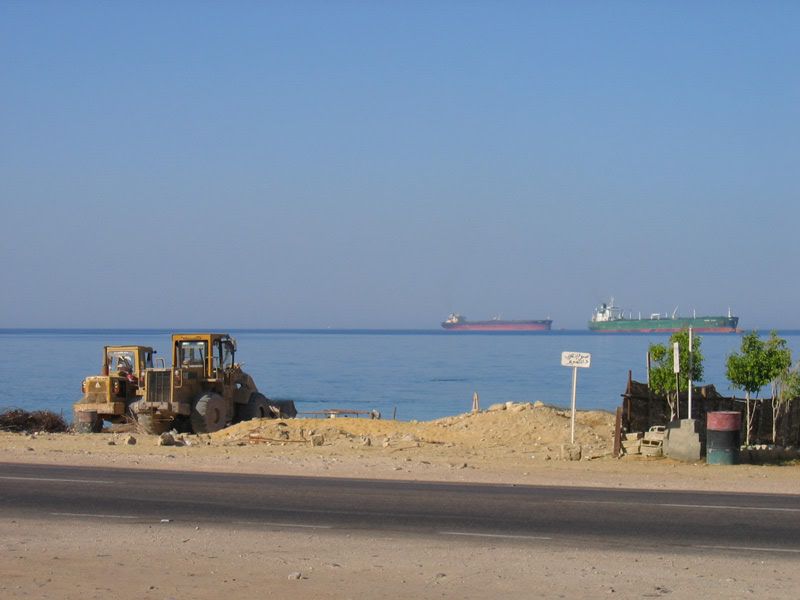 Making a stop so that my sister can use the bathroom (always tip the person outside the restroom in Egypt!)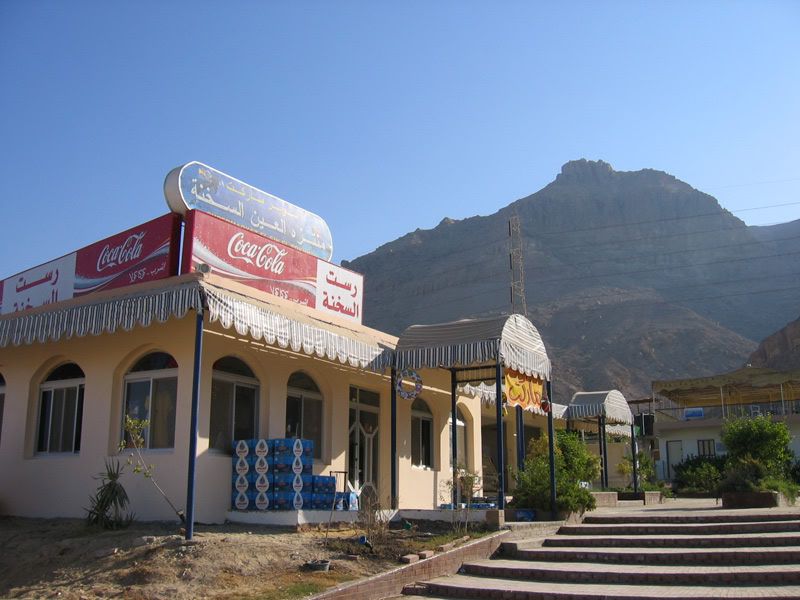 Car Troubles….. again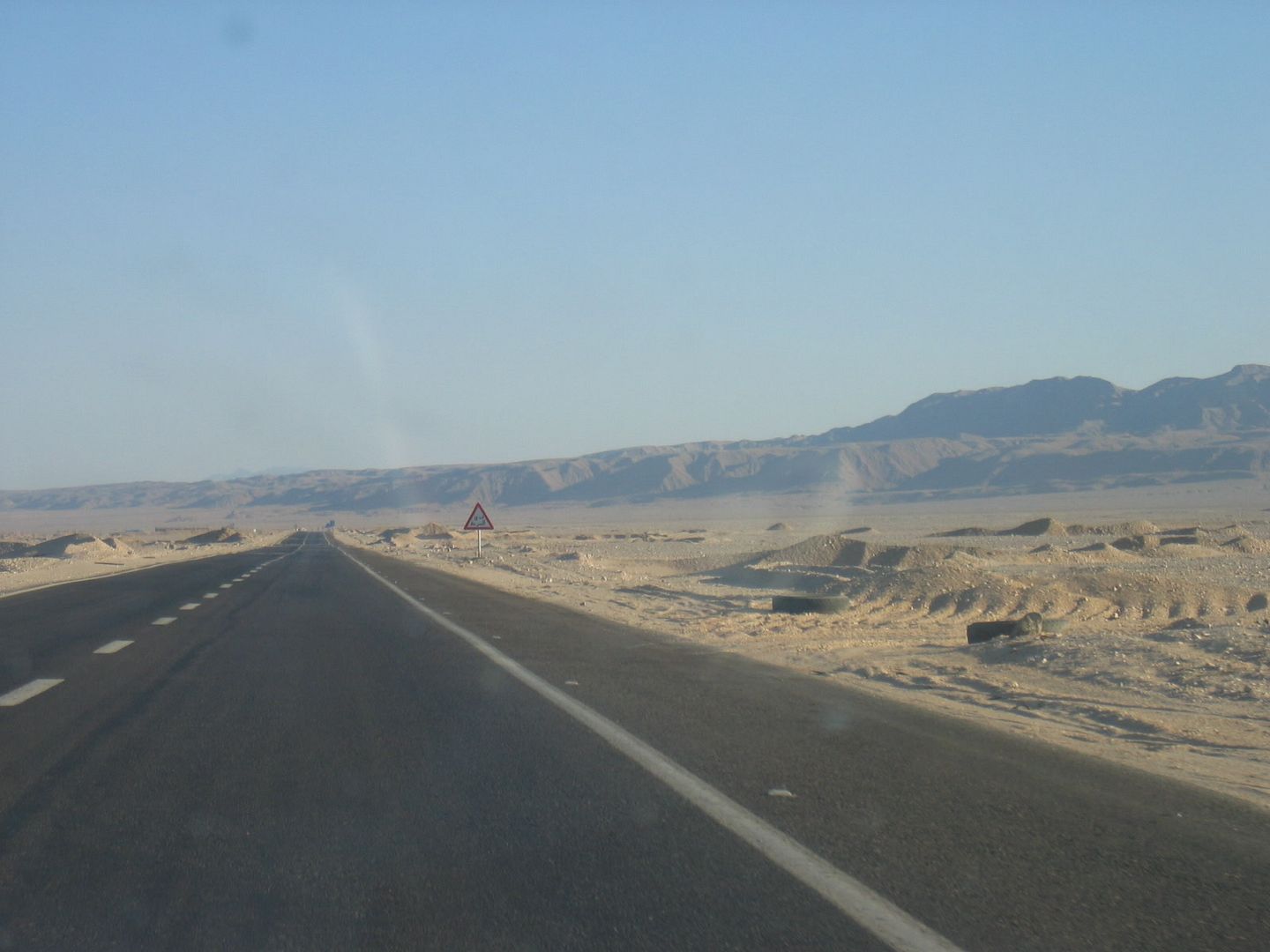 I liked this picture a lot for some reason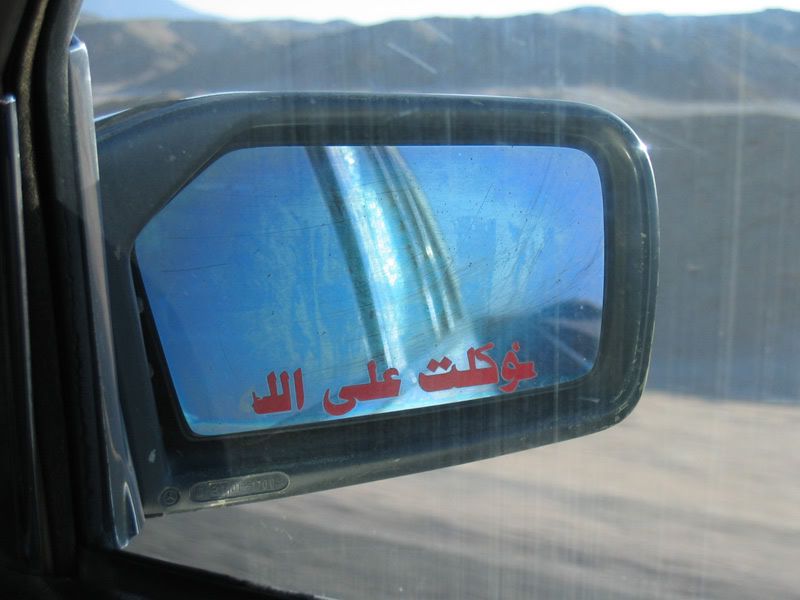 This was very cool to see in person. Our driver was telling me that they burn something out here in the desert to make fuel of some sort I think (it's not oil).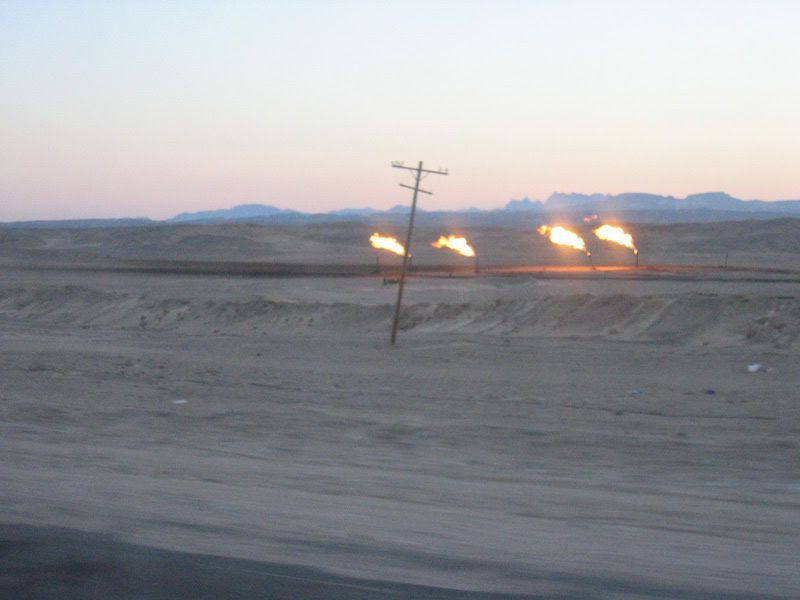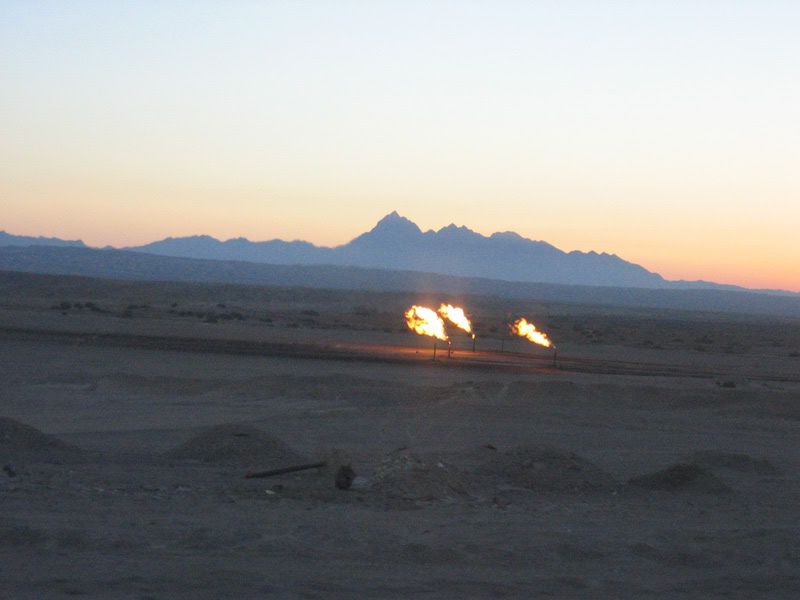 We finally got the Sheraton Miramar Resort after having been driving for close to 6 hours (including stops). Before you can get to the resort areas of the Red Sea there are many police and military checkpoints that you must go through. I think we went through 6 until we actually got to El Gouna itself. Our driver was instructed to tell the police at the checkpoints that we were English or French (not American) if they asked what nationality we were so we wouldn't have police escorting us at all (a good thing). There was a large checkpoint once we were within 5 km of El Gouna. The entire car was searched as well as the undercarriage and our driver was questioned, but we weren't. A few km later we reached the entrance to the compound of El Gouna, and another checkpoint and another search. A few km after that we reached the Sheraton entrance and another checkpoint and search. We finally reached the front doors to the Sheraton and found more police and a young boy with a mirror who was looking under the car. We were warmly greeted by handsome Egyptian men and taken through metal detectors and led into the hotel.
The following pictures are of my stay in Egypt. I won't say too much about them because they speak for themselves for the most part. I must say however that seeing the Pyramids at Giza and Sakkara was the absolute highlight of my trip. If there is only one place that you visit in your entire life you MUST see the Pyramids at Giza!!! Egypt is a very safe place to visit. I felt safer there than I did walking around the streets of any US city.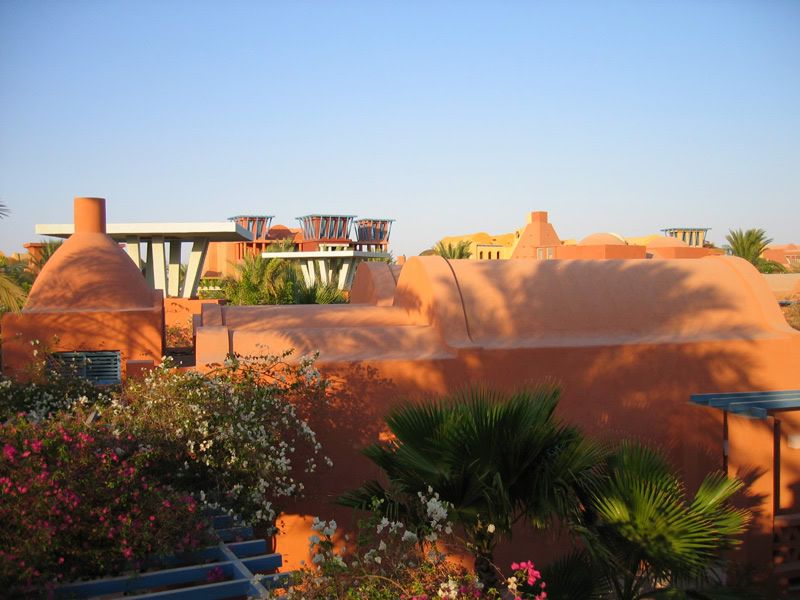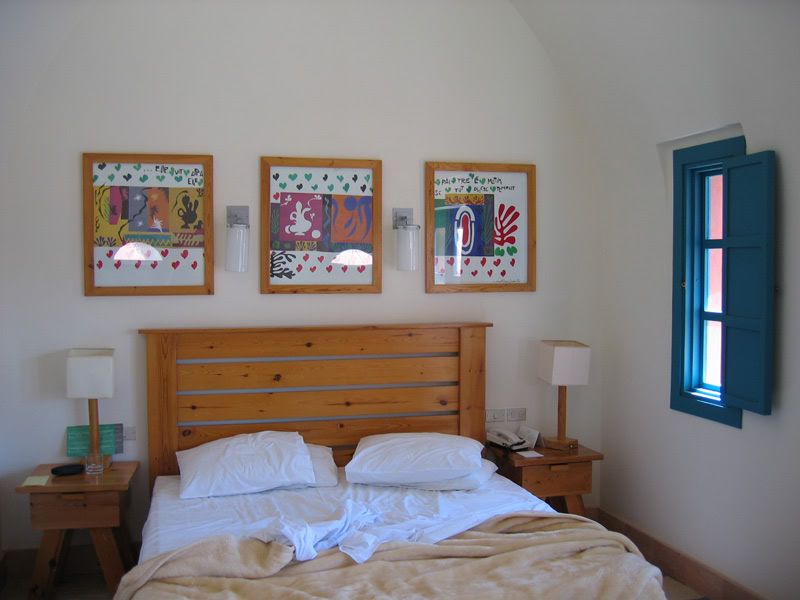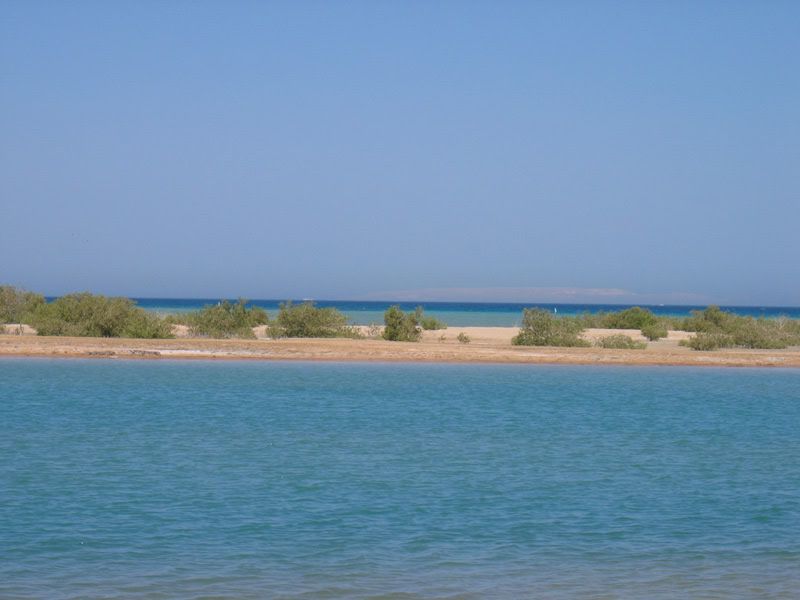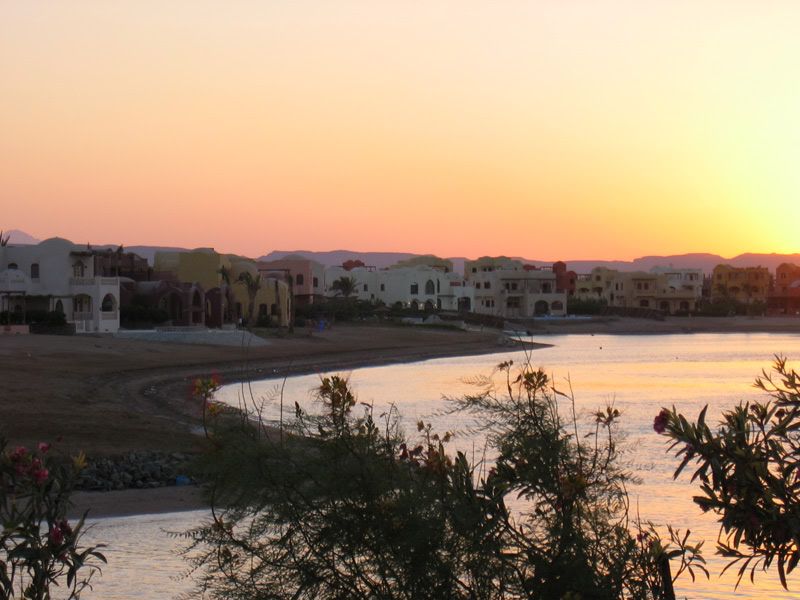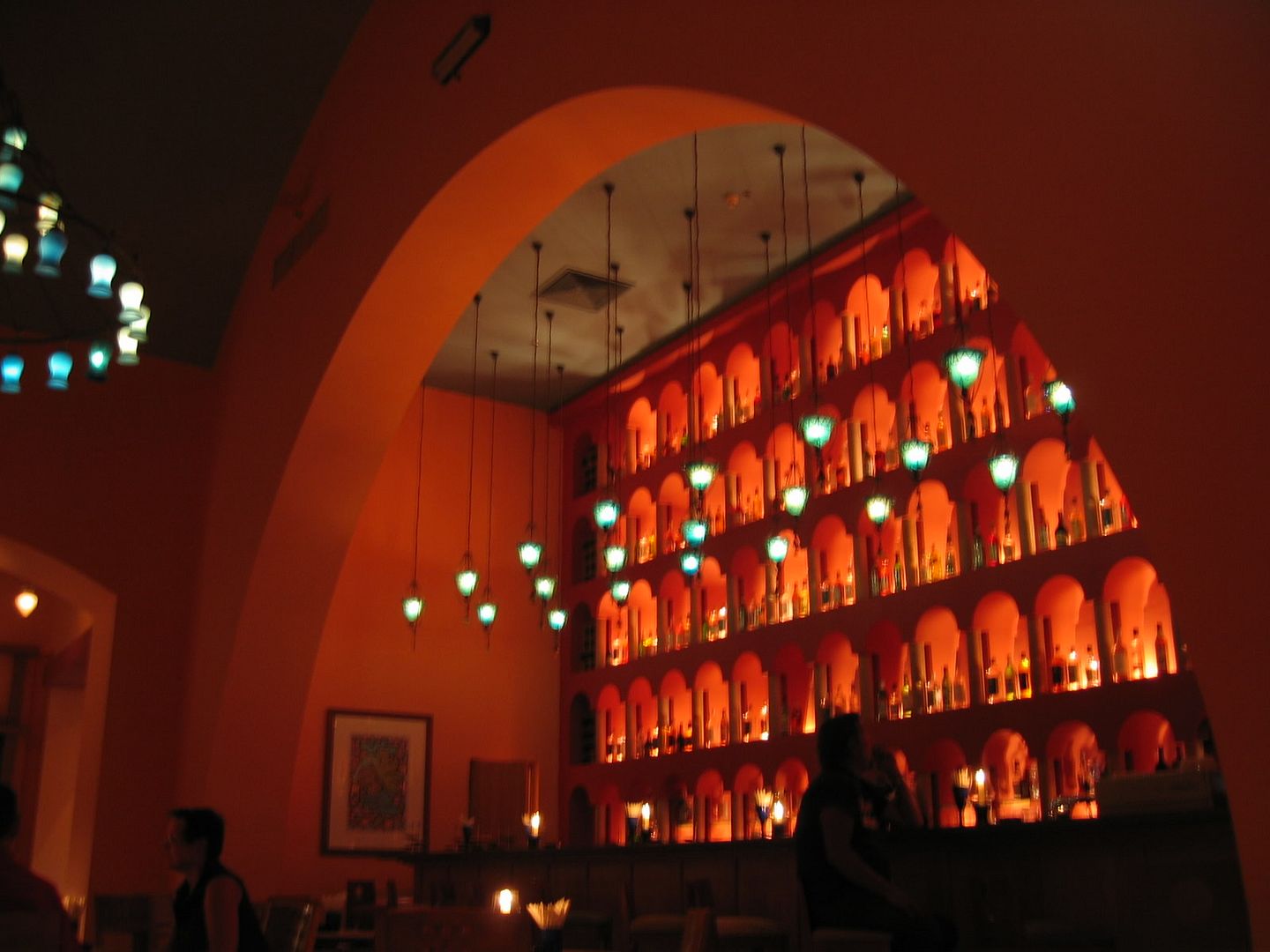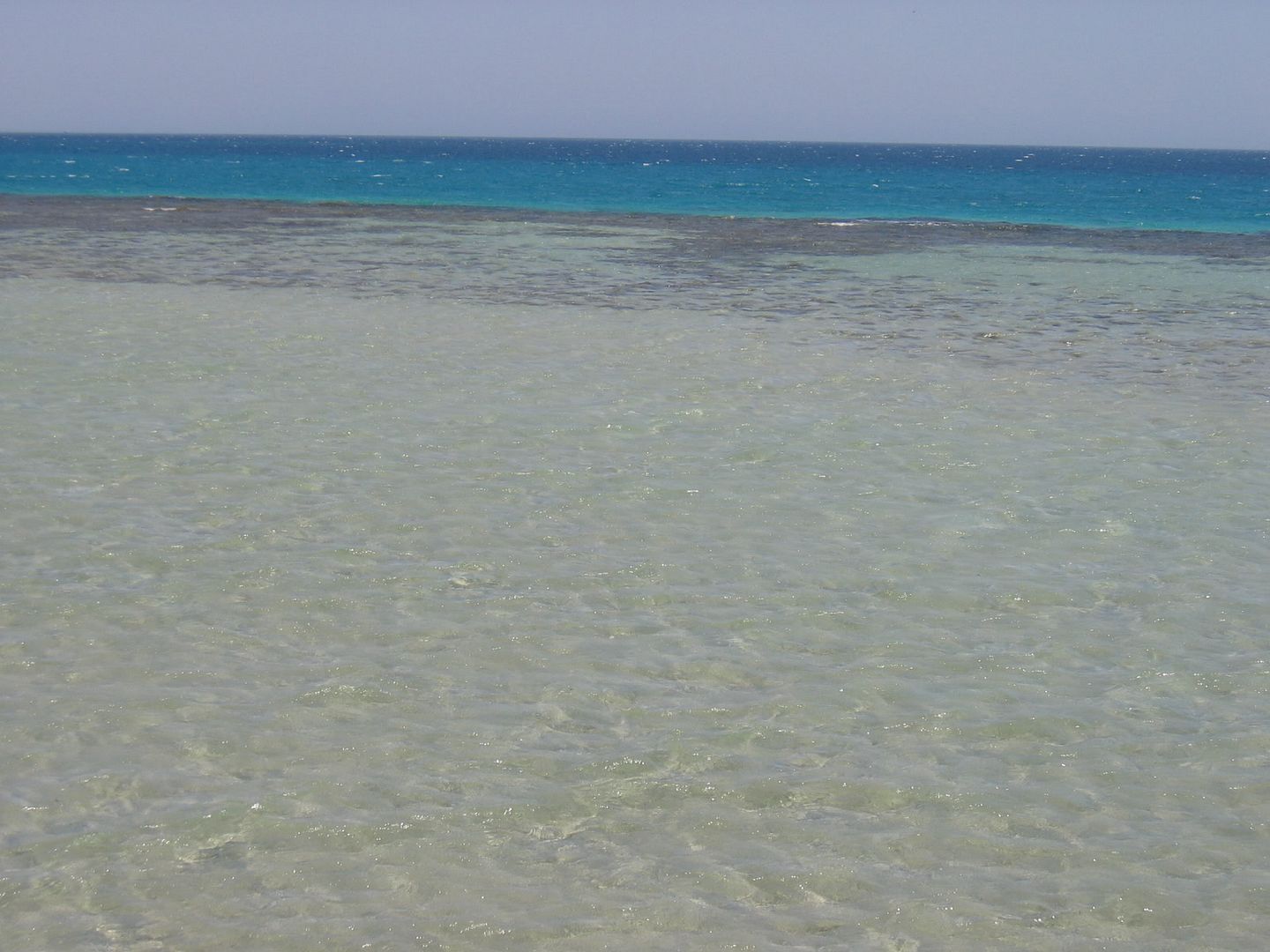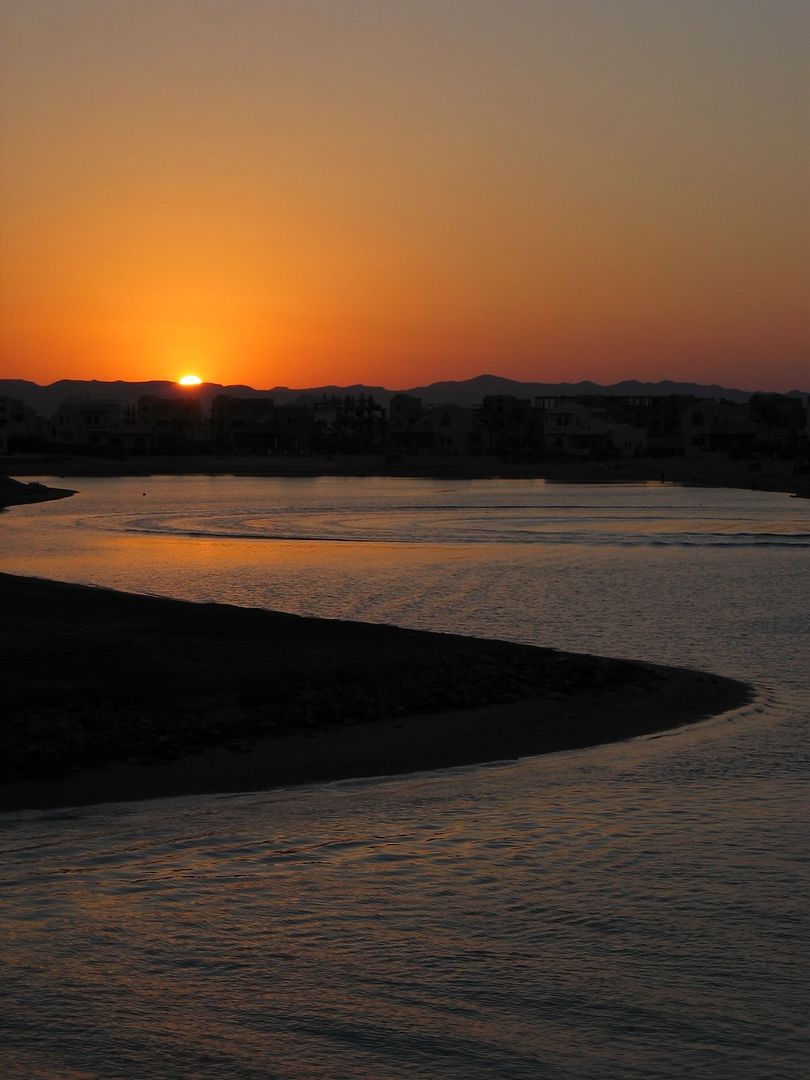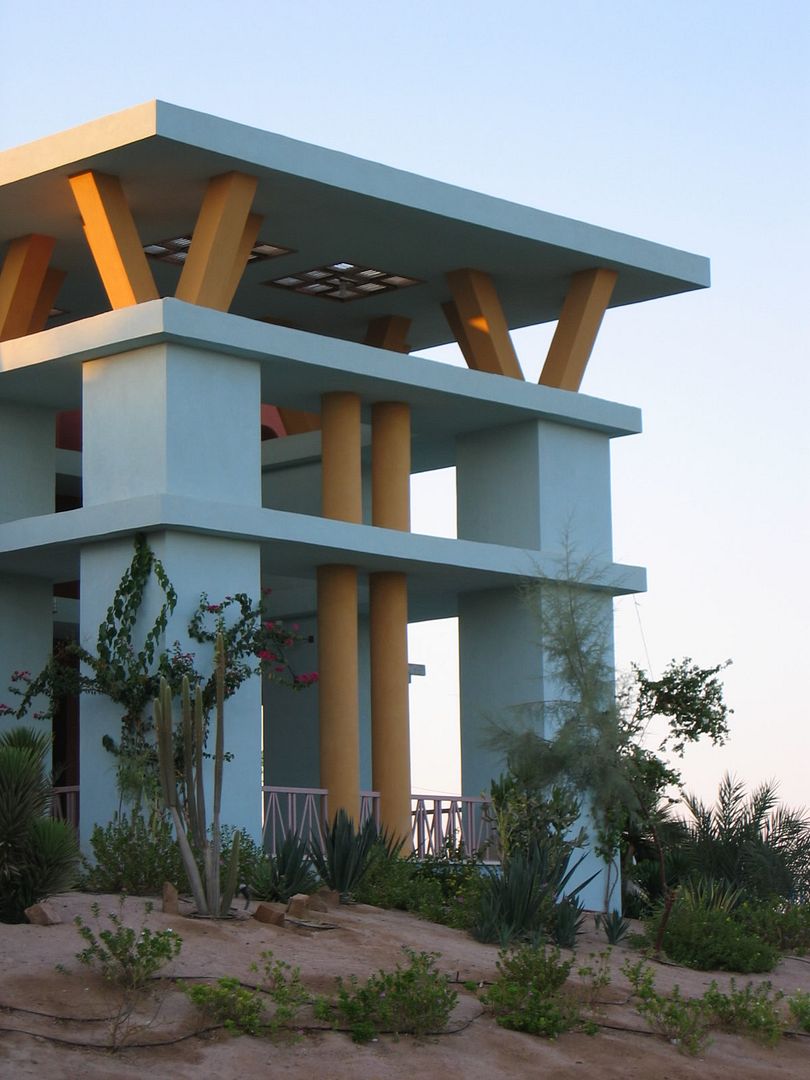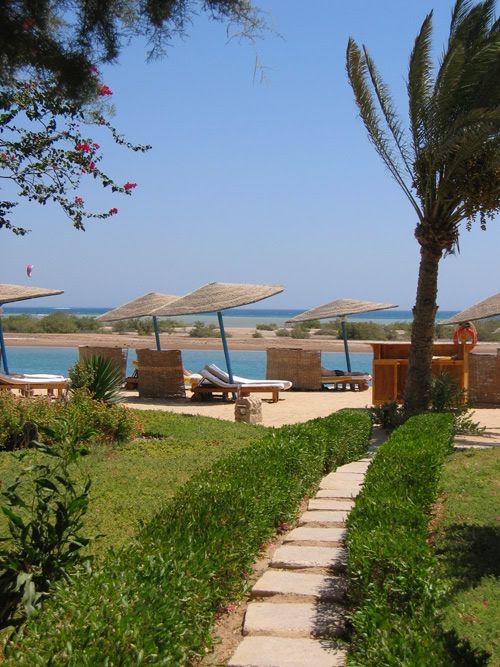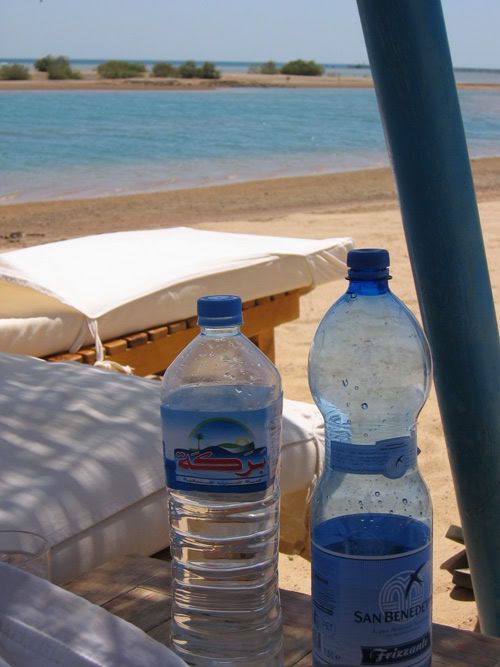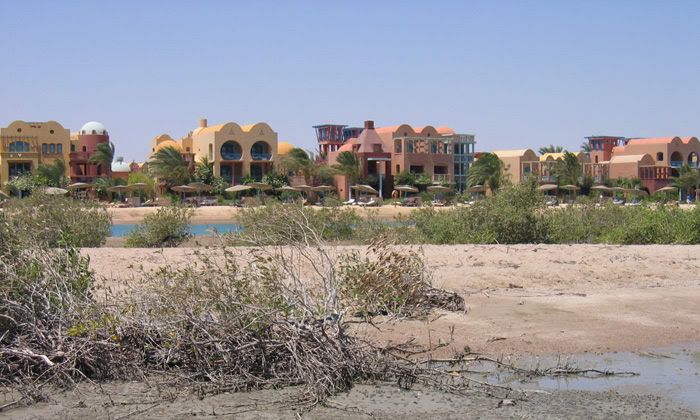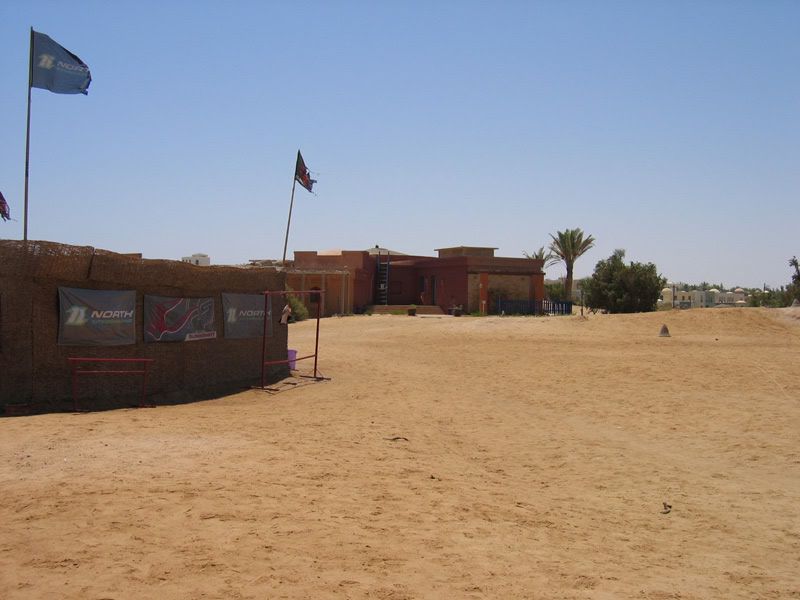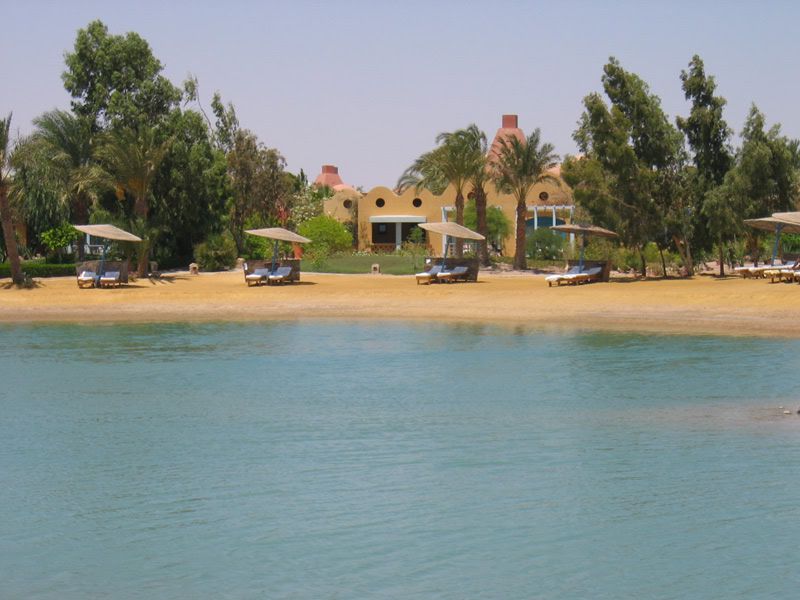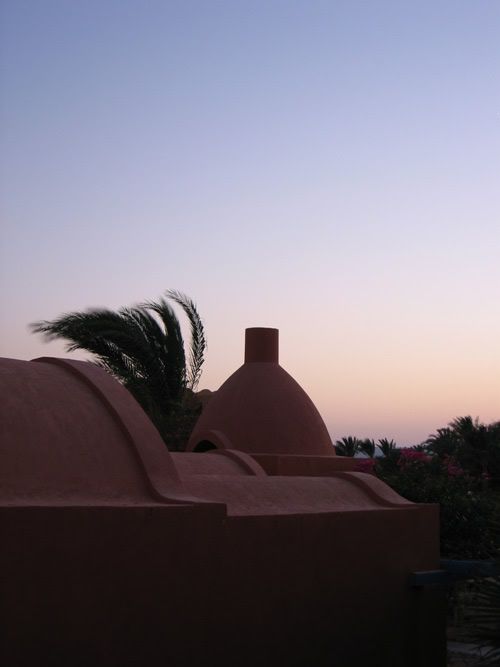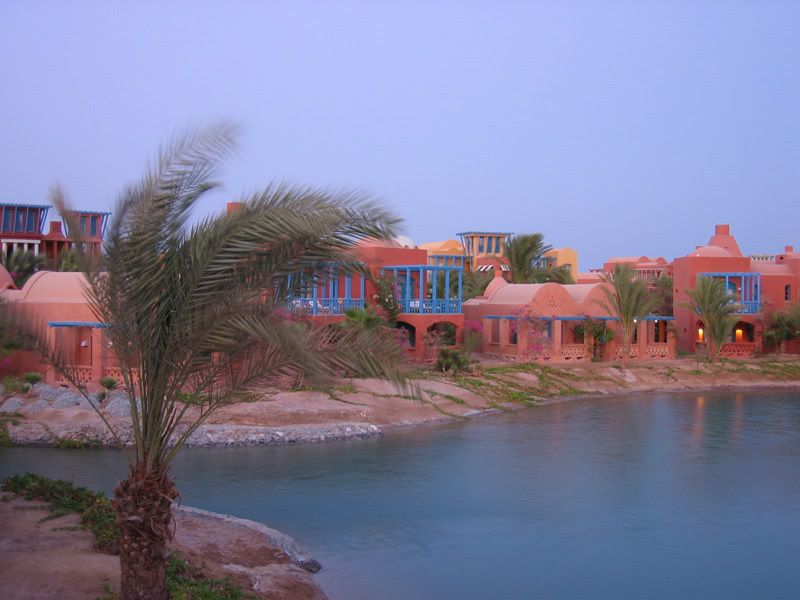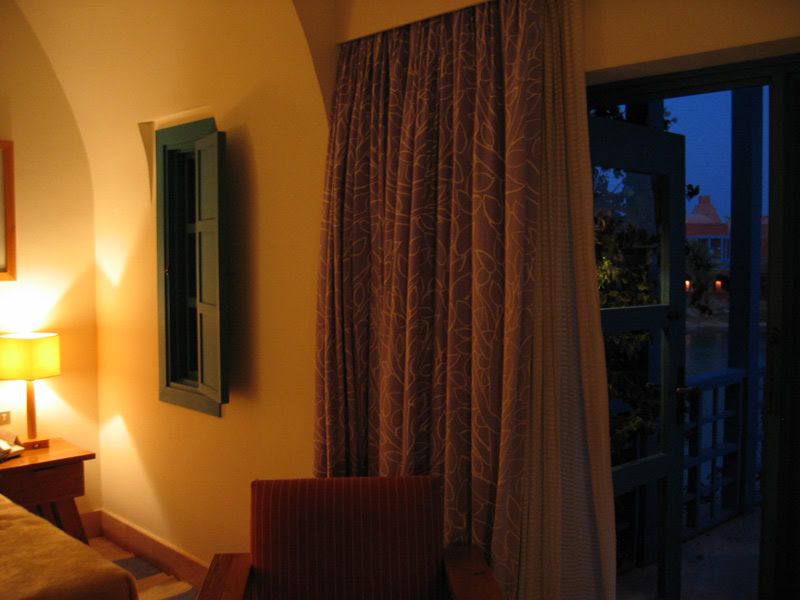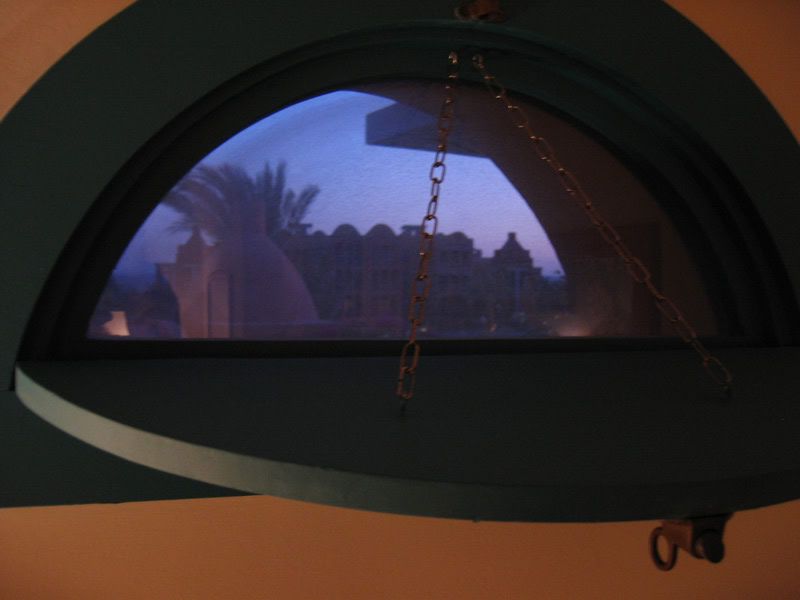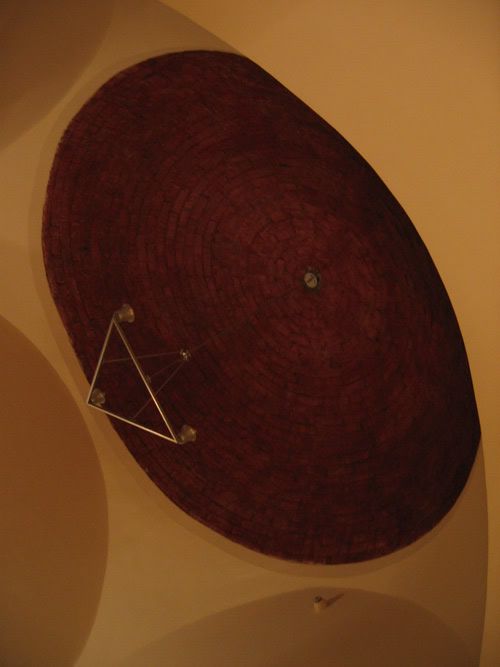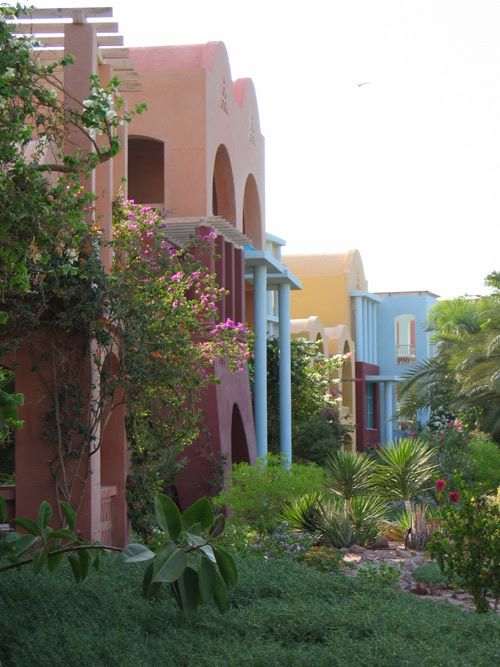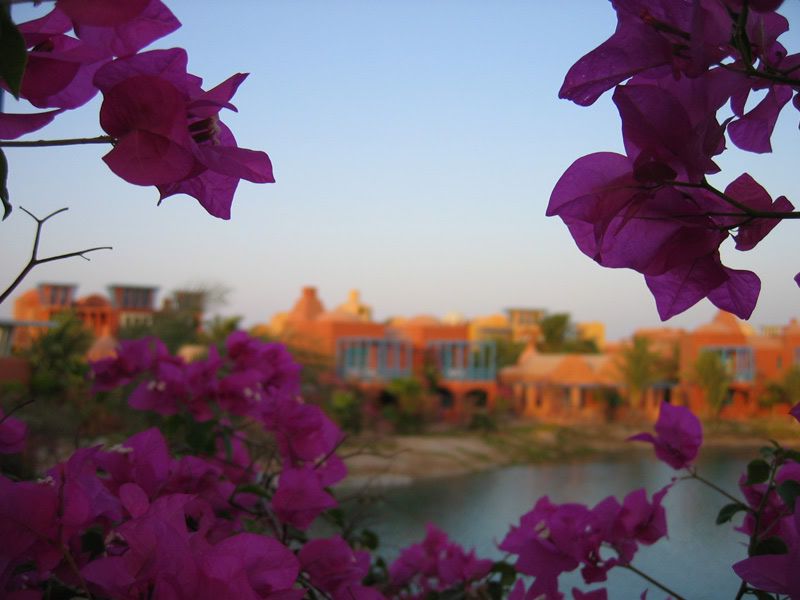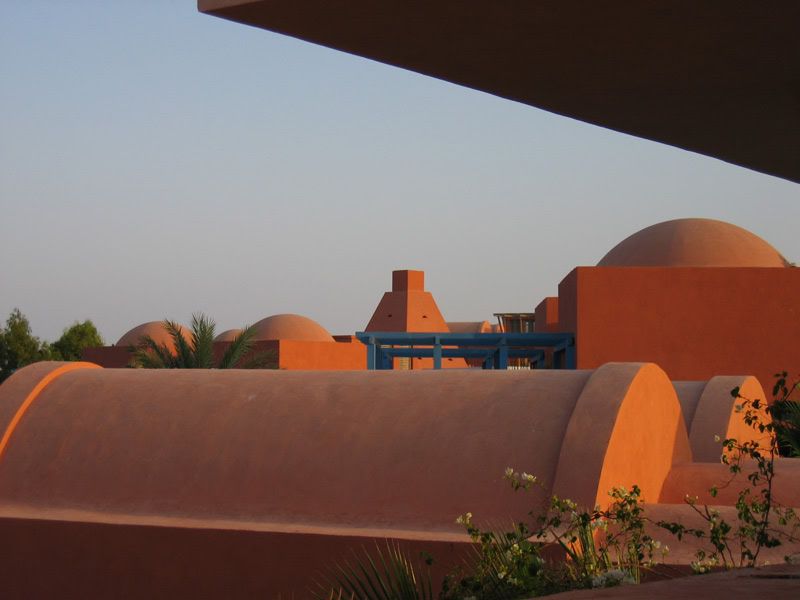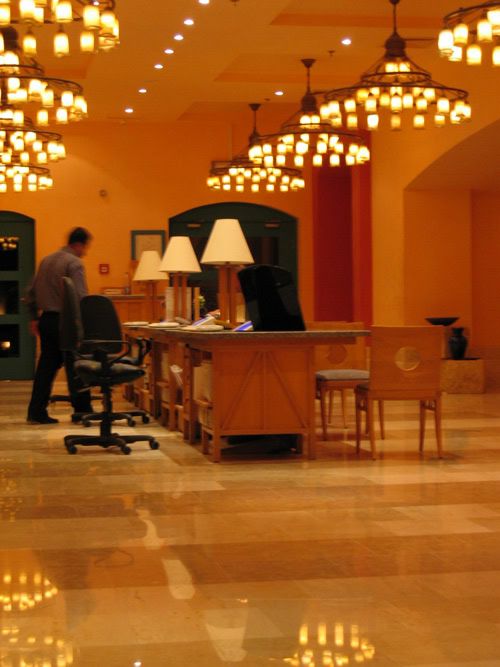 Driving back by bus (El Gouna Transport Co.) to Nasr City in Cairo.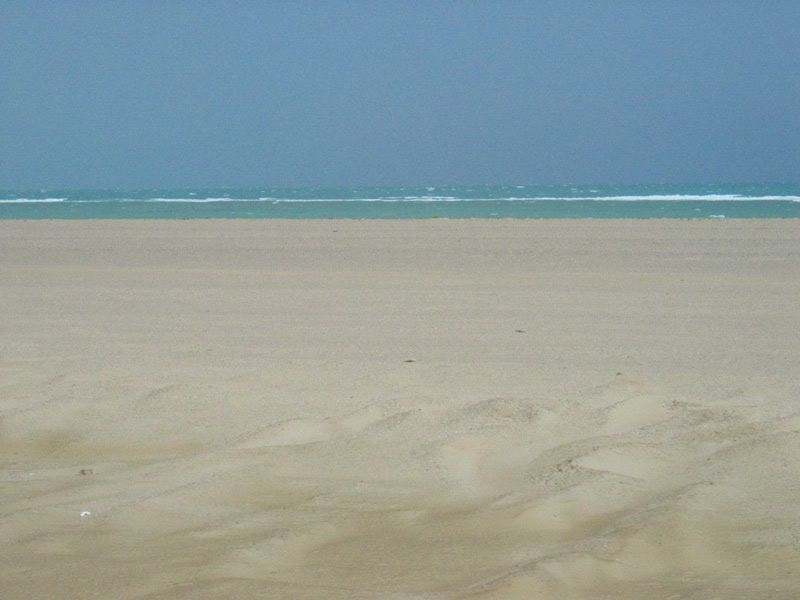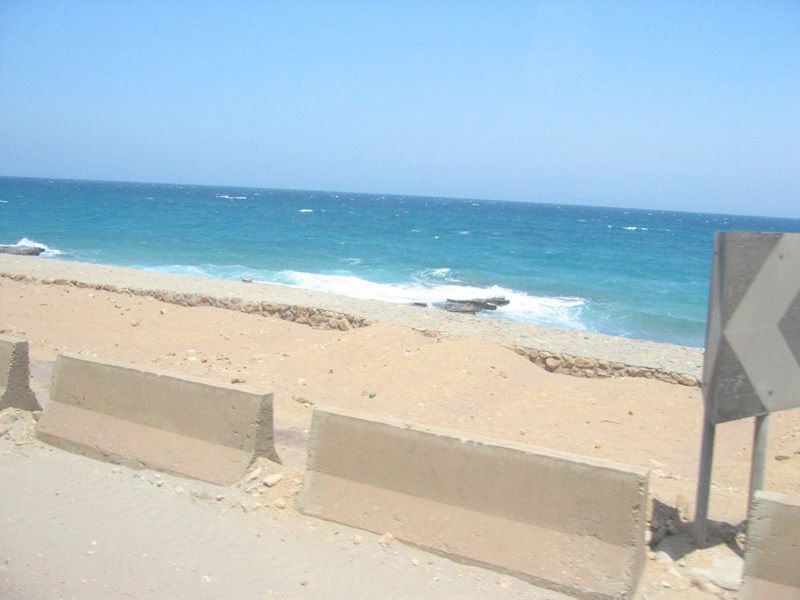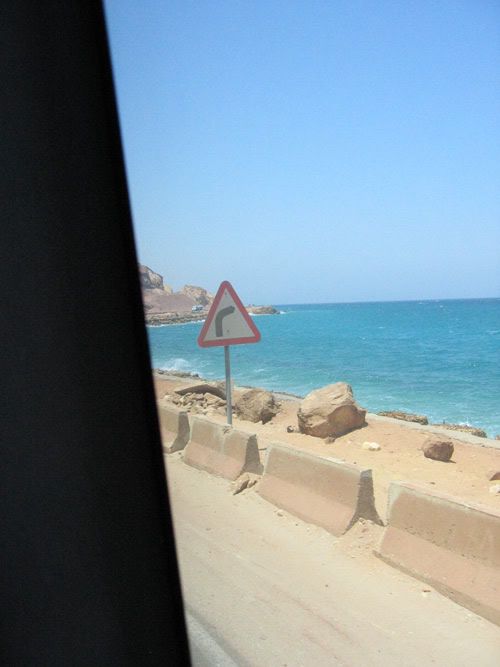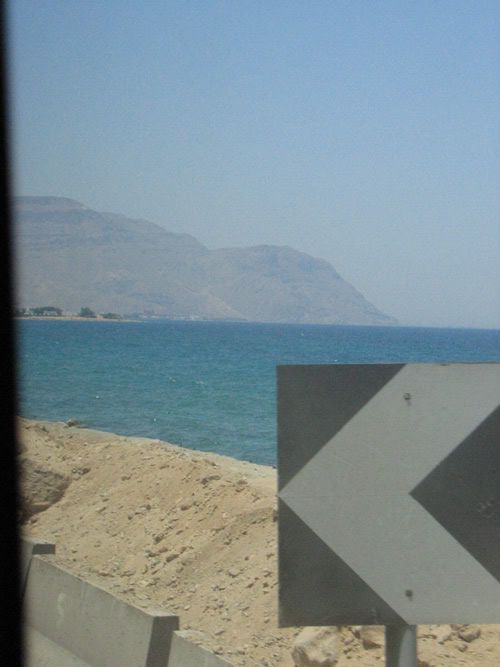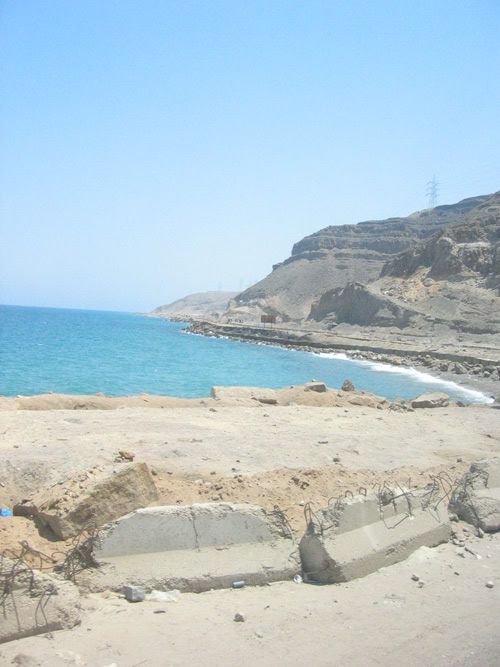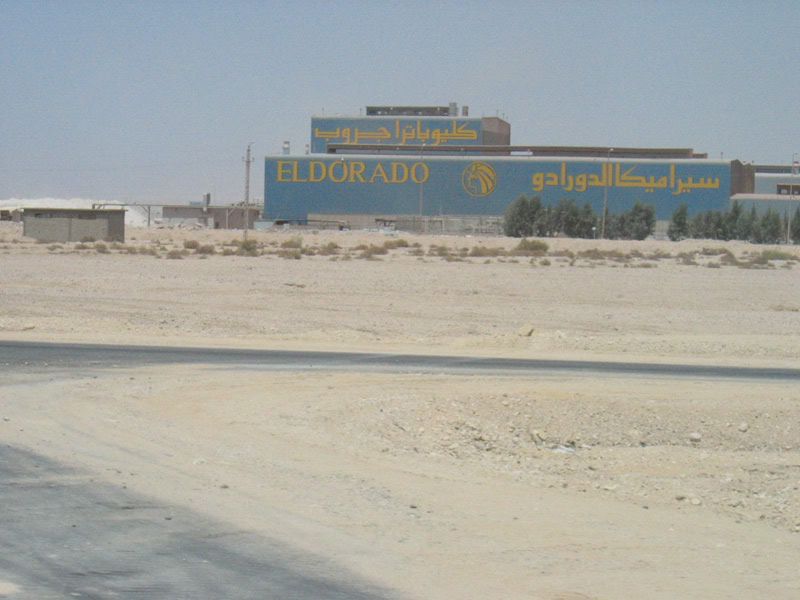 After being dropped off in Nasr City we were off bia Limo (aka Mitsubishi Lancer) to our hotel (Movenpick) in Giza on Alexandria Road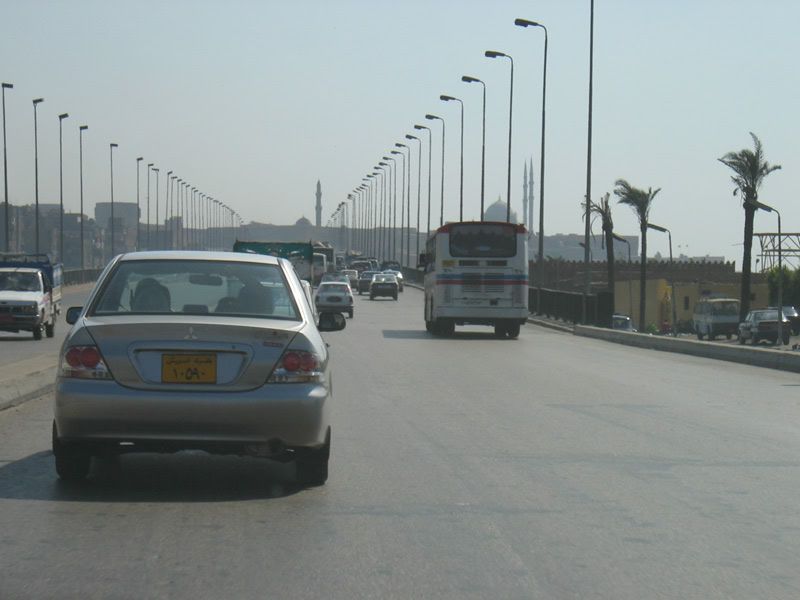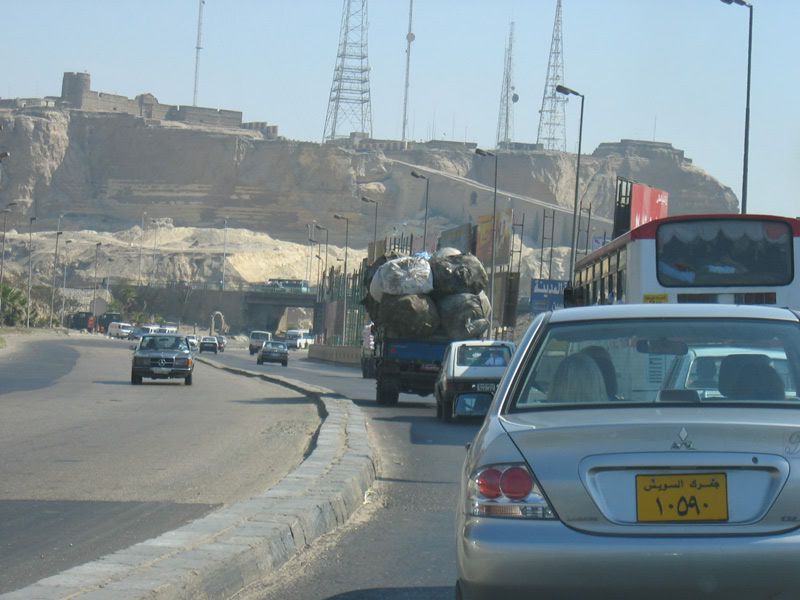 The Citadel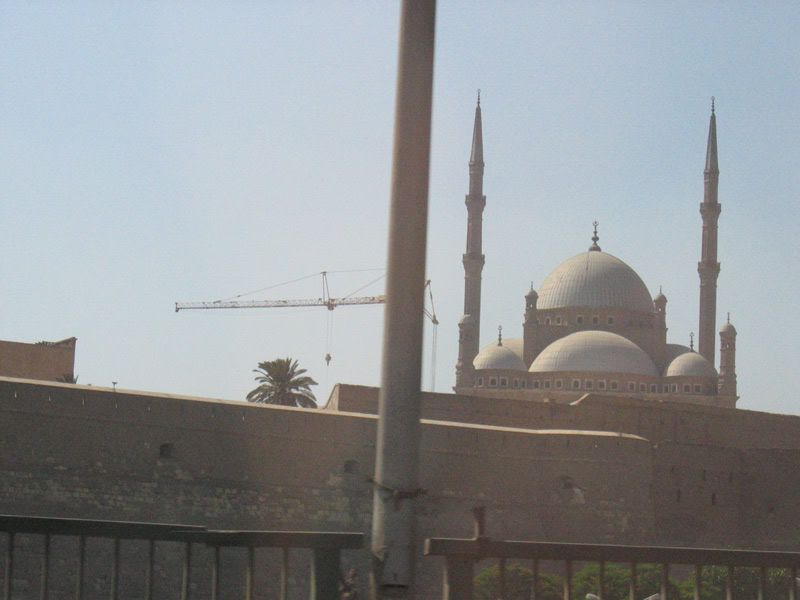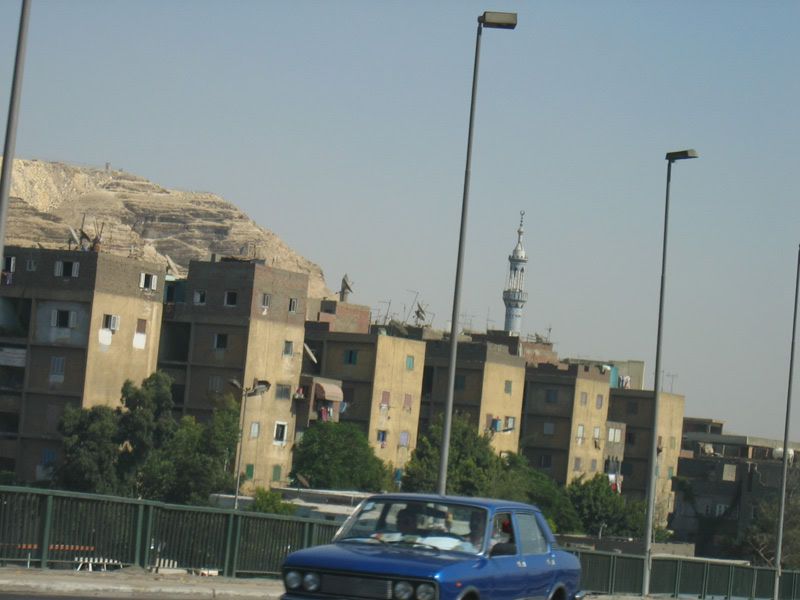 The Nile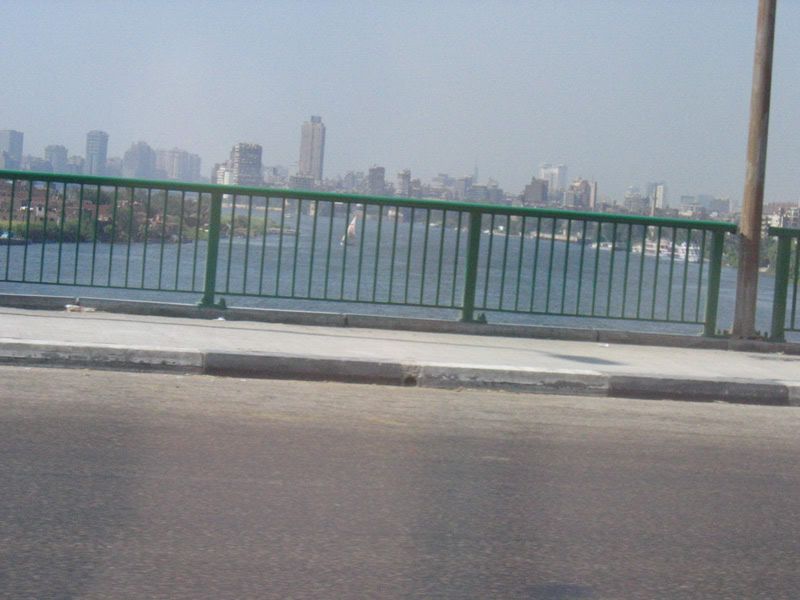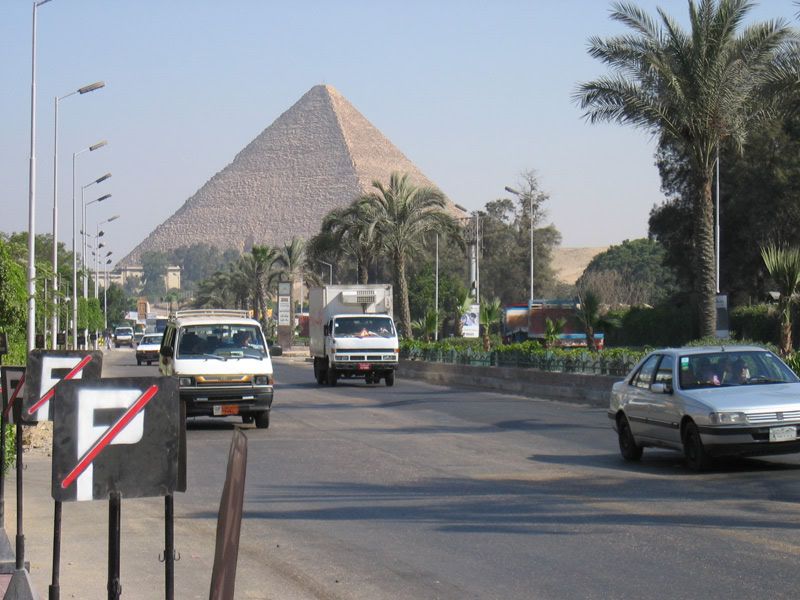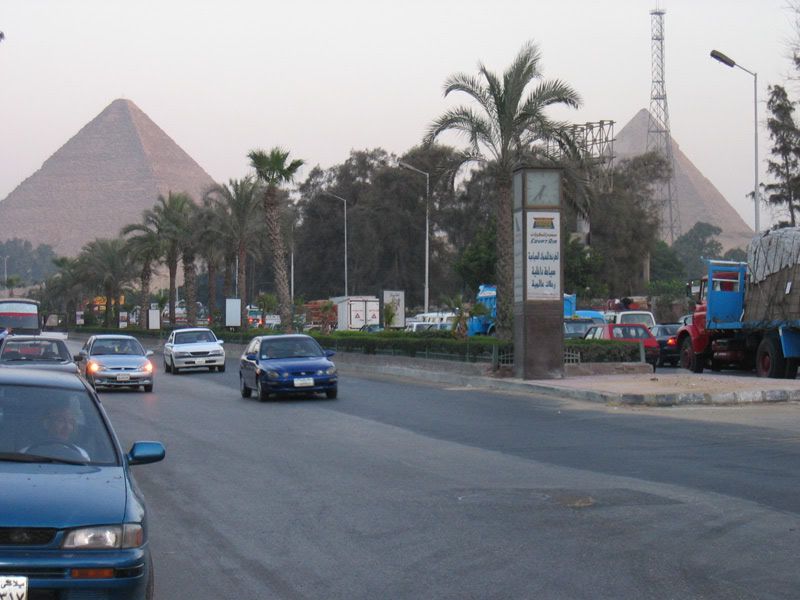 Temple of Ti at Saqqara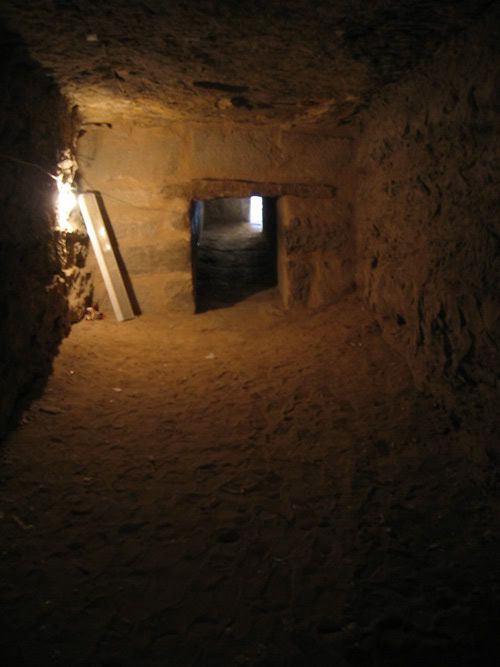 First Pyramid ever built in the world at Saqqara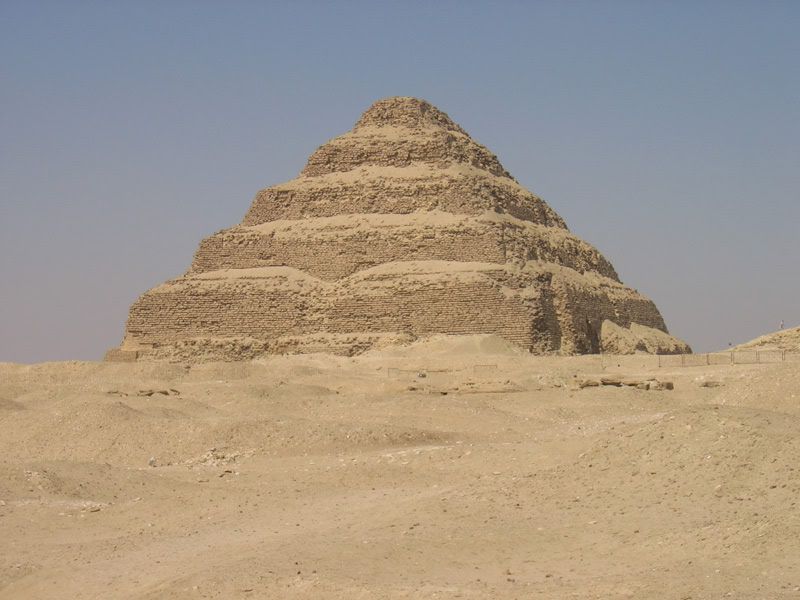 First columns ever built in the world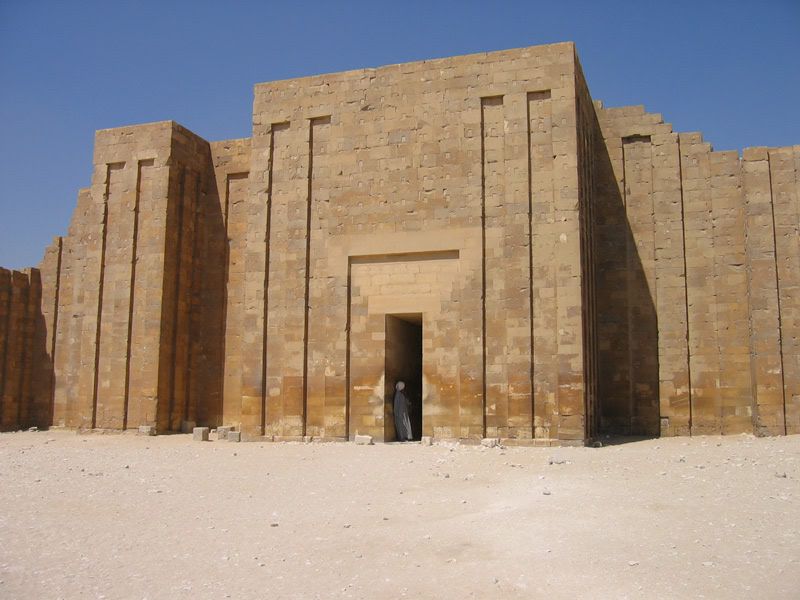 Giza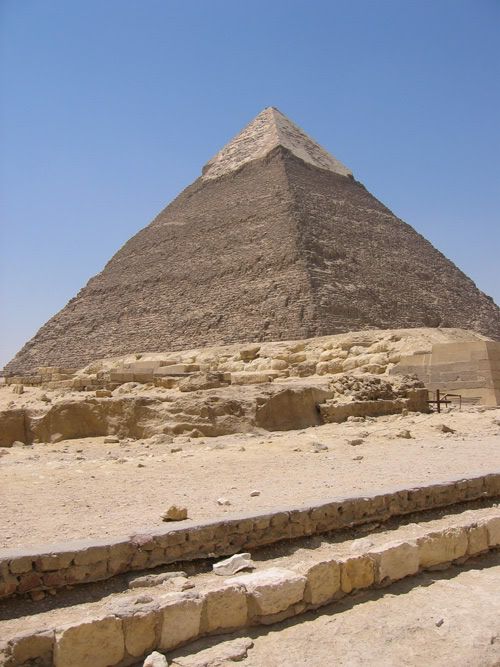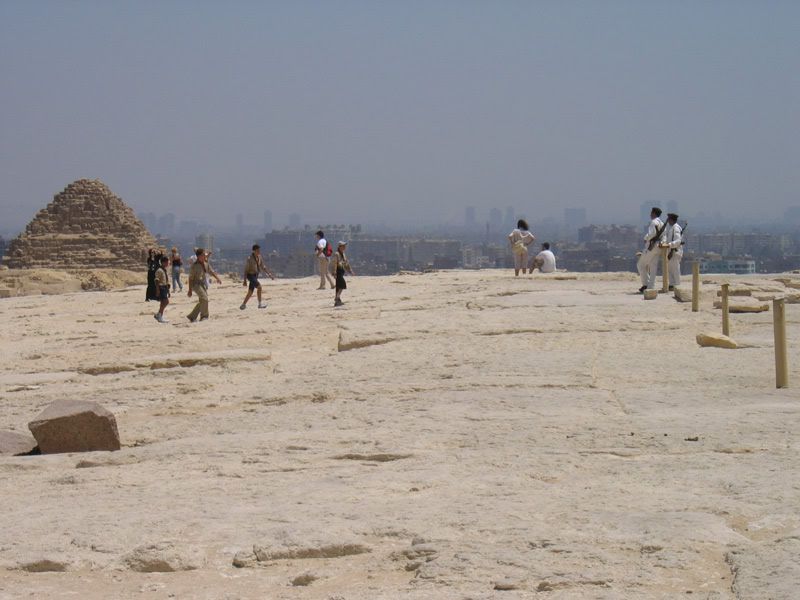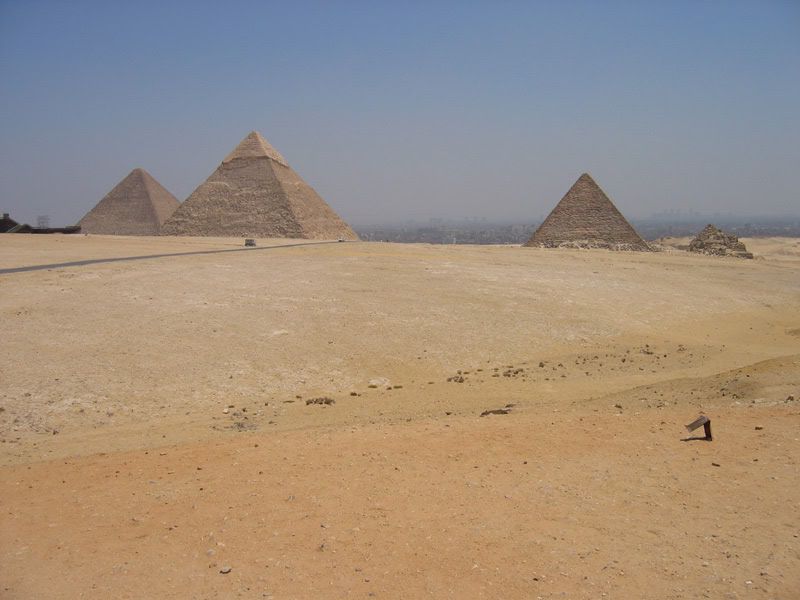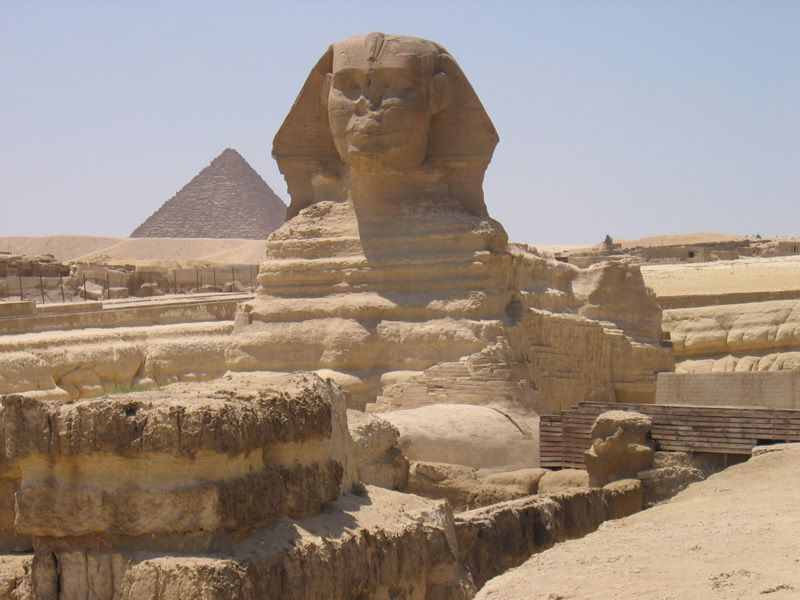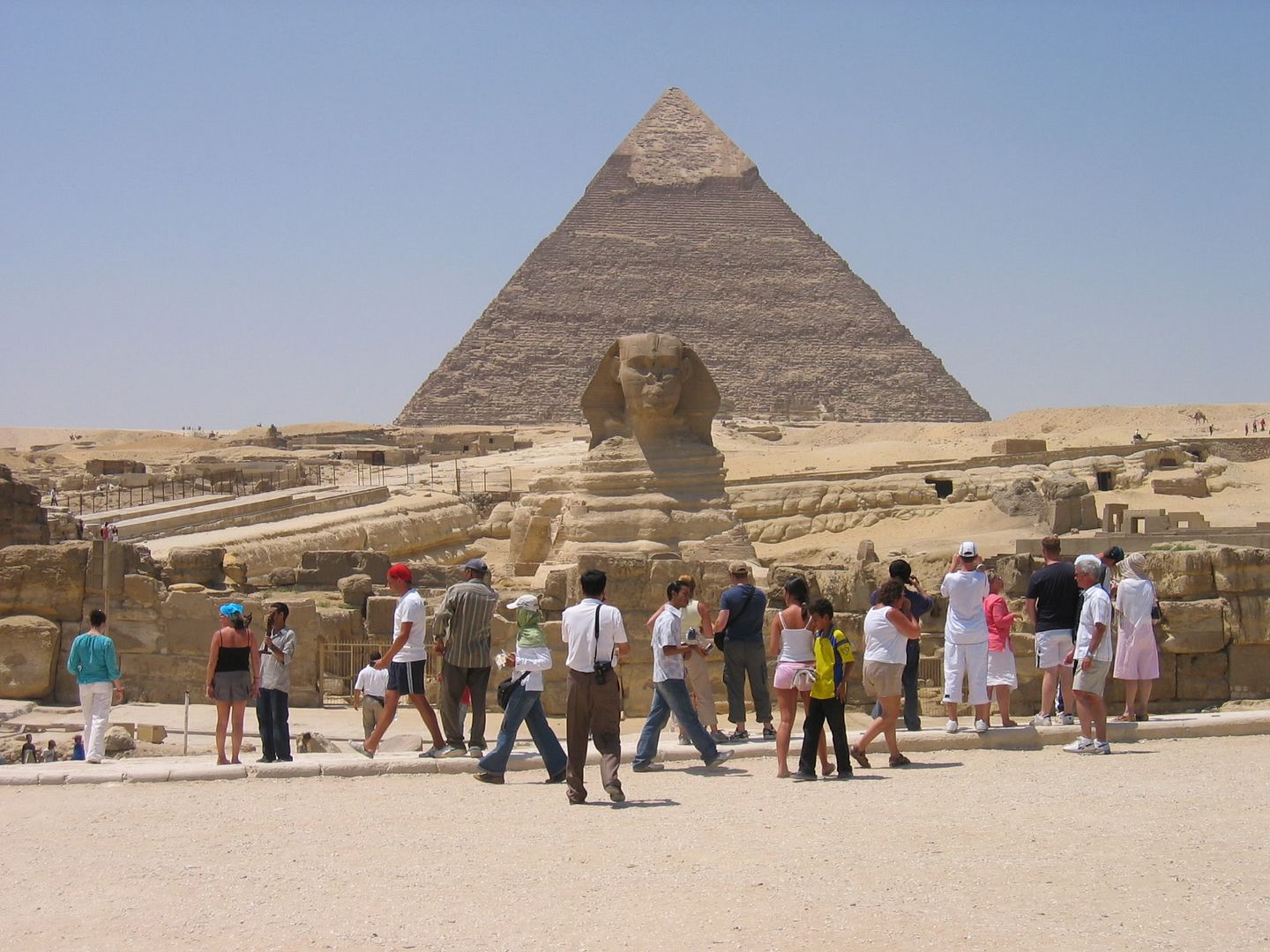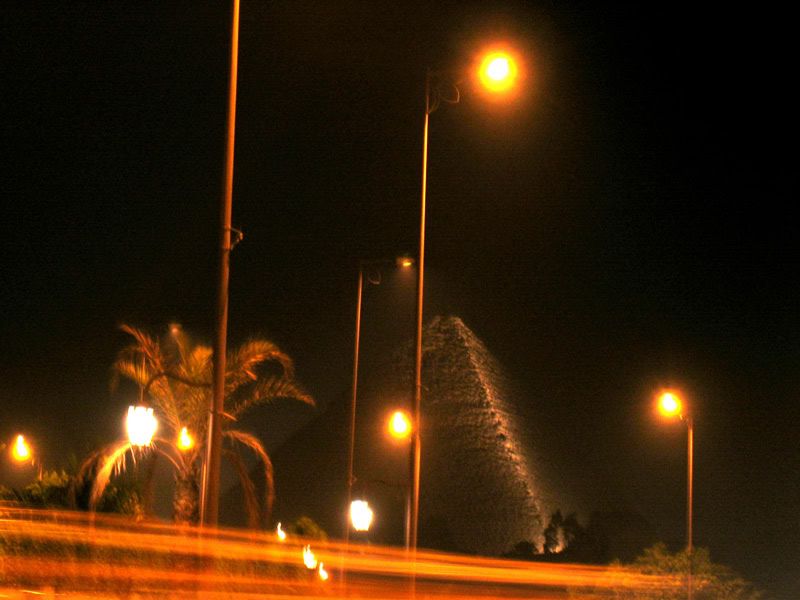 In our hotel room in Giza... interesting!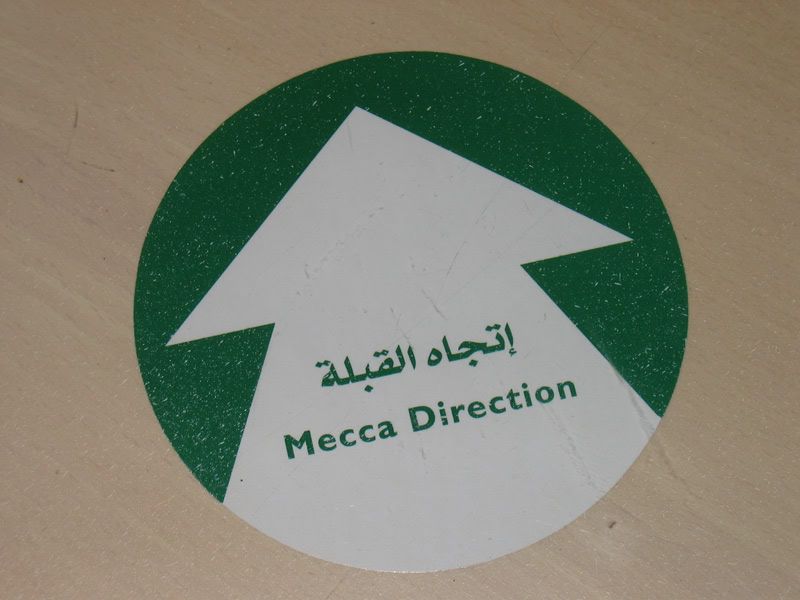 Leaving Egypt.... sadly :[
August 23, 2005
Cairo airport is quite crazy when you first arrive at the departure area. You must have all of your luggage screened in a small area before you even proceed to the ticket counters, which makes for a very crowded and stressful (but fun) time. Much more effective than the TSA at home!!
Checking in was very swift and we soon proceeded to duty free to buy some $13 per carton Marlboros for some people back home. Other than the duty free areas there isn't much to do until your flight leaves except people watch. It was really hard to take pictures since I kept getting weird looks from the security. I did see some very attractive Gulf Air flight attendants (their outfits are the best around!).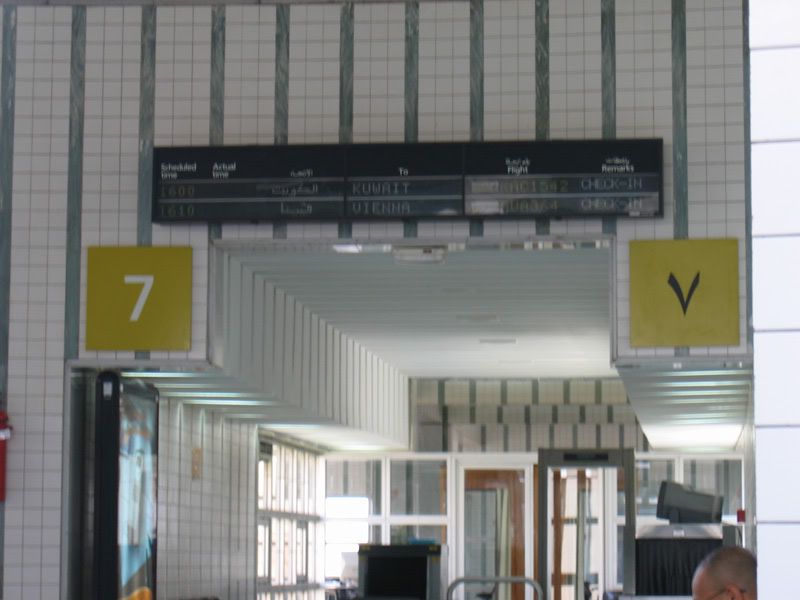 We finally were allowed into the gate area at about 3:20 p.m. where we would wait before boarding our flight.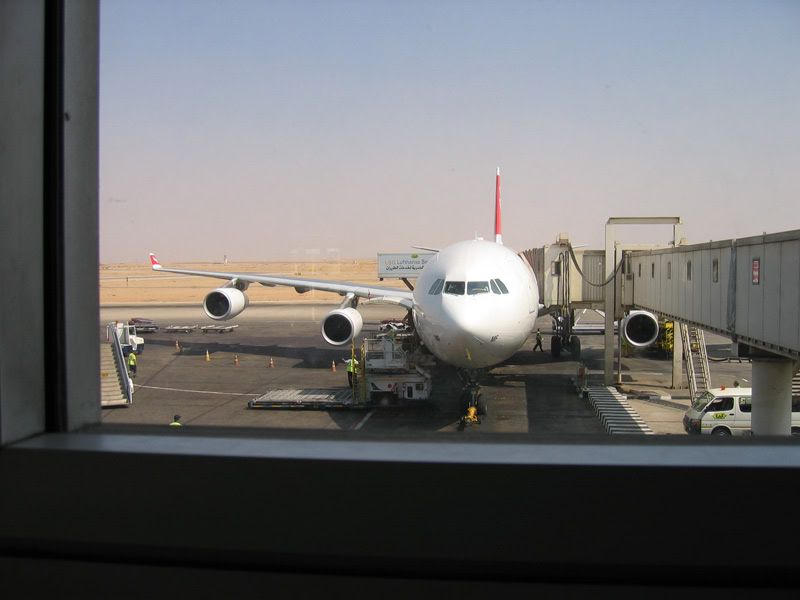 Boarding started a short while later. Just before we were to have our boarding passes checked and proceed to board the flight a woman came into the waiting area screaming something in Arabic and then everyone sat down and the guard stopped letting people down the jetway. I didn't know what was going on so we just sat there until the guard started talking to someone else and finally let us proceed. If you are even in CAI Terminal 2 in the gate area look up through the windows at the top of the walls and you'll see guard posts with roofs at each gate area with machine guns (at least I'm pretty sure that's what I saw).
I keep getting off subject, sorry! We finally got to board the plane and got settled into row 43, nice and cozy (cramped). With all the passengers on board the pilot made an announcement that there was a problem refueling the plane. It was either a computer issue or a problem with the connection to the valve on the wing I think he said. Thankfully it was cleared up in the matter of twenty minutes and we got the fuel that we needed.
I was very sad to be leaving Egypt behind after having the most memorable trip in my life so far.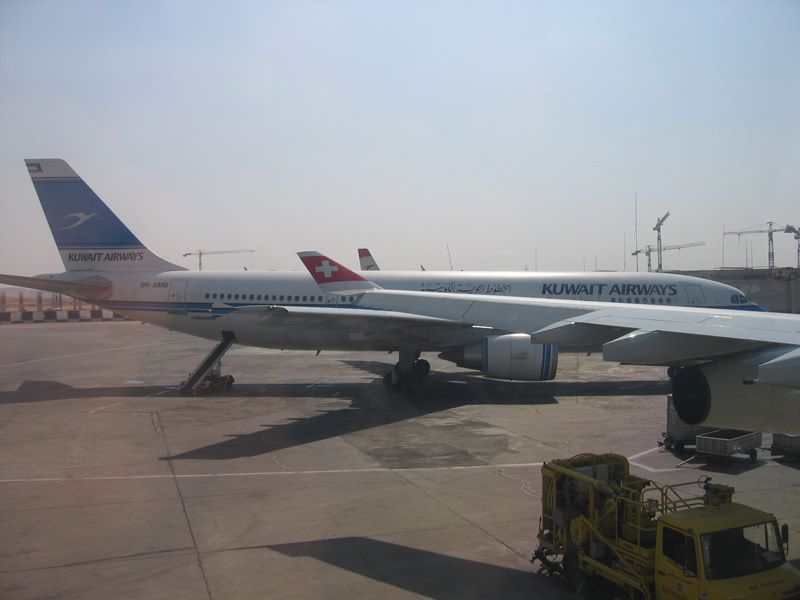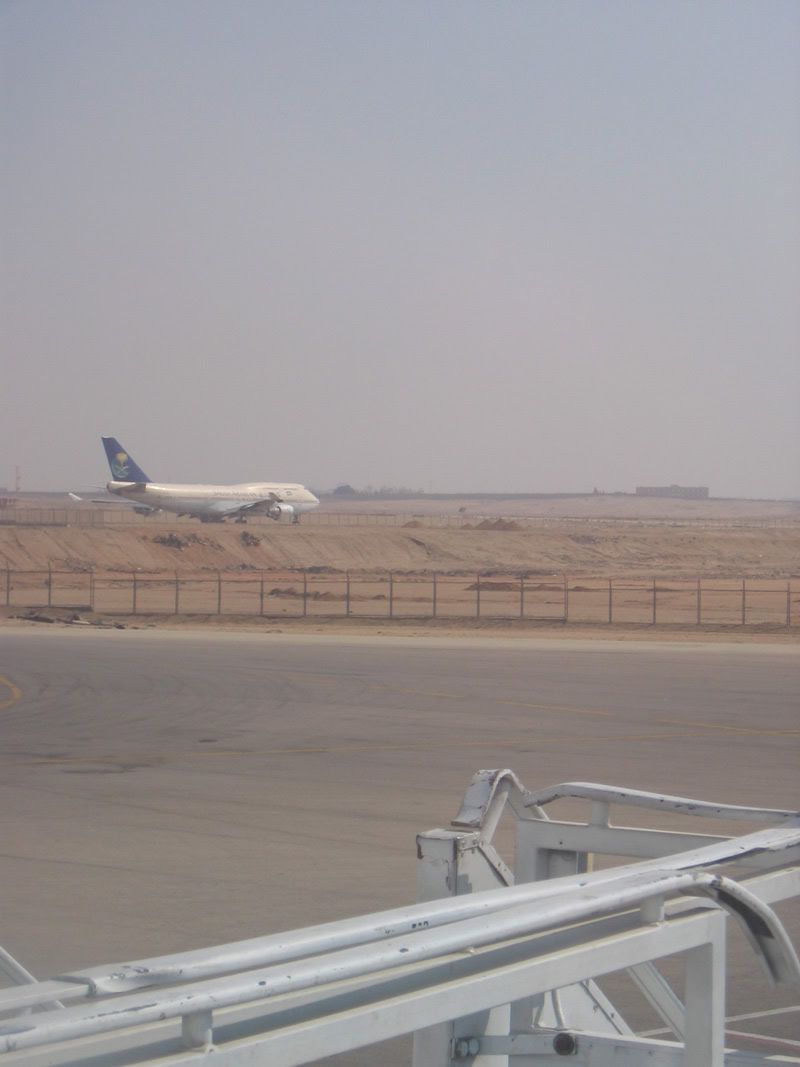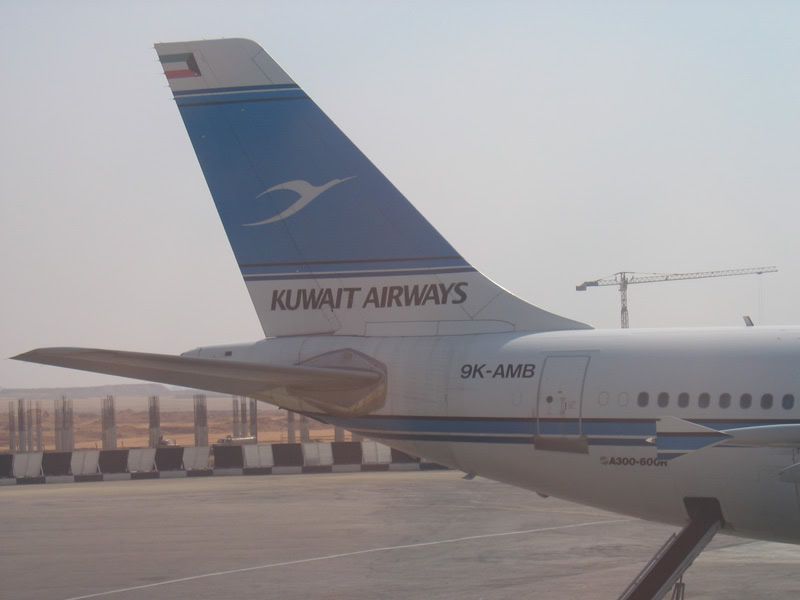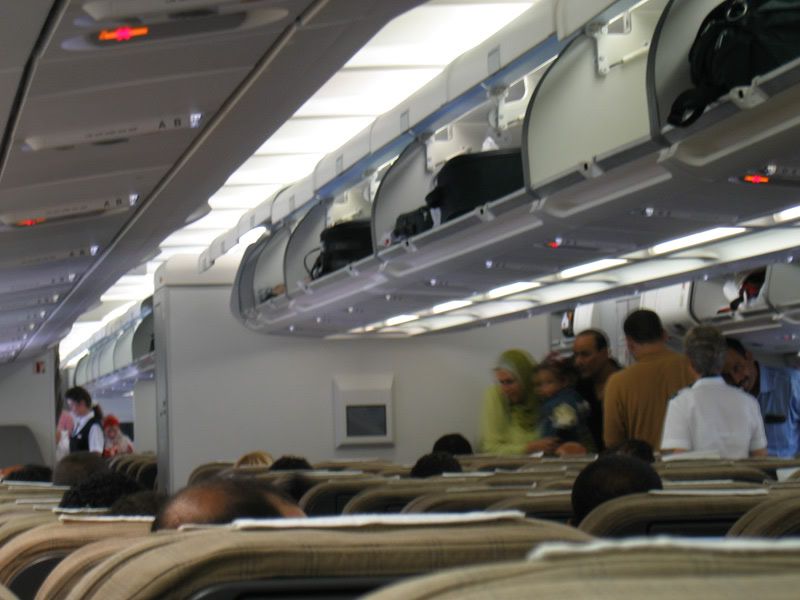 Cairo airport shortly after departure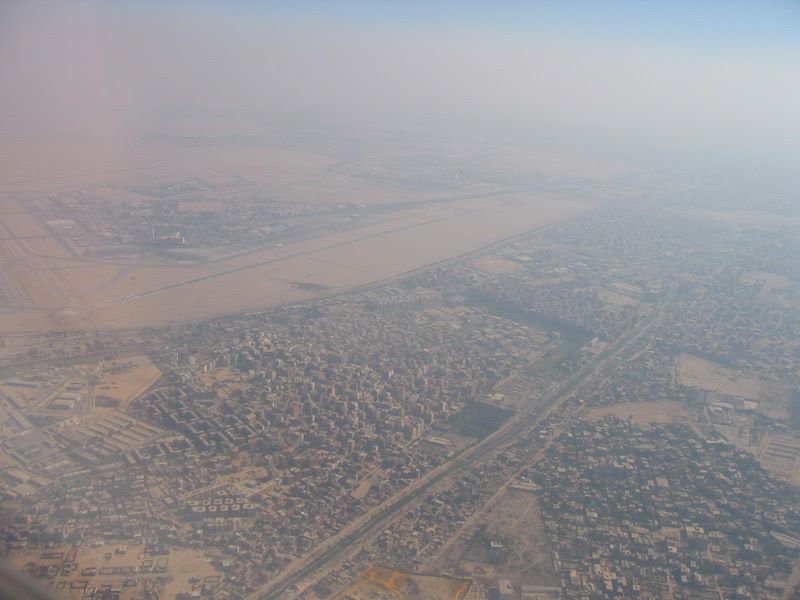 Leaving the Egyptian coast behind :[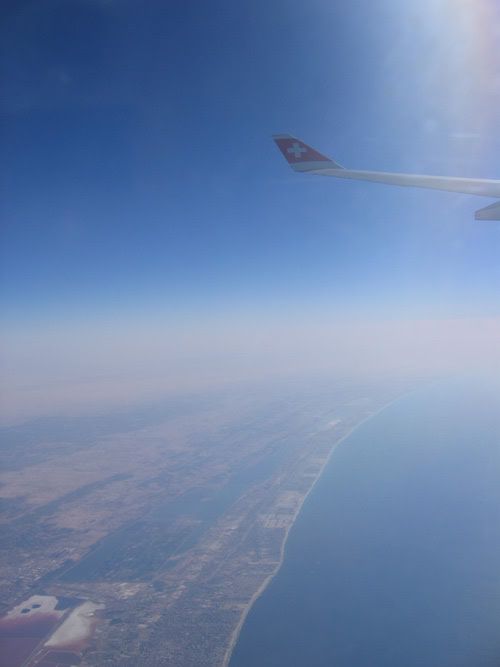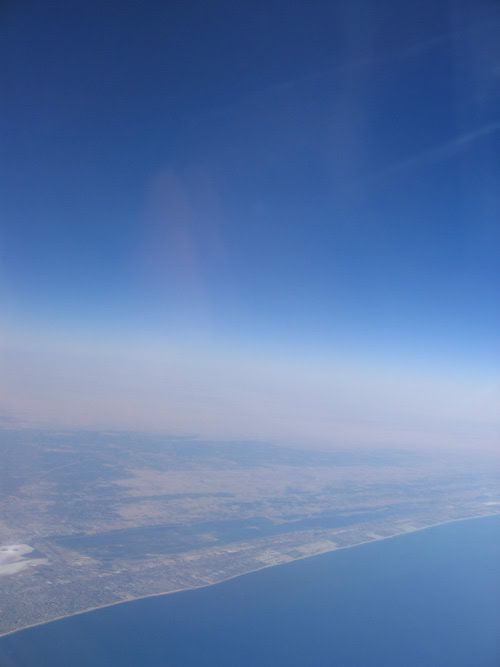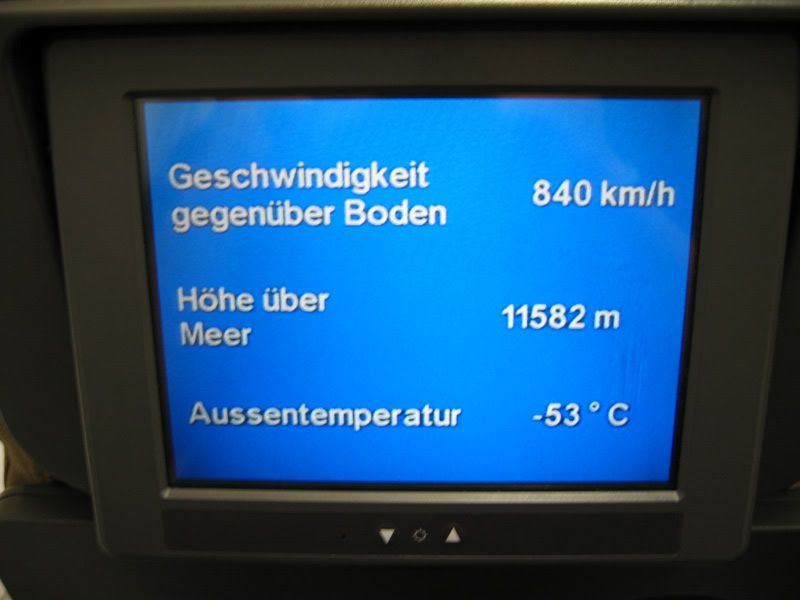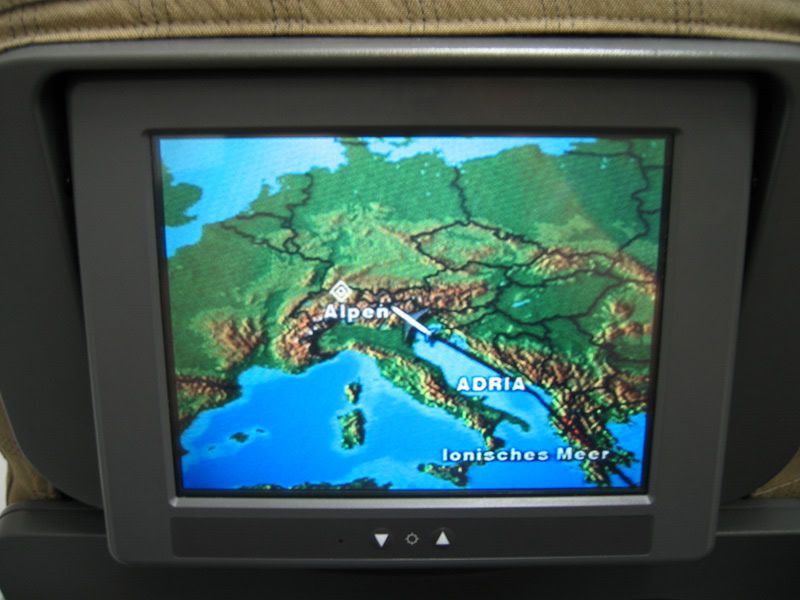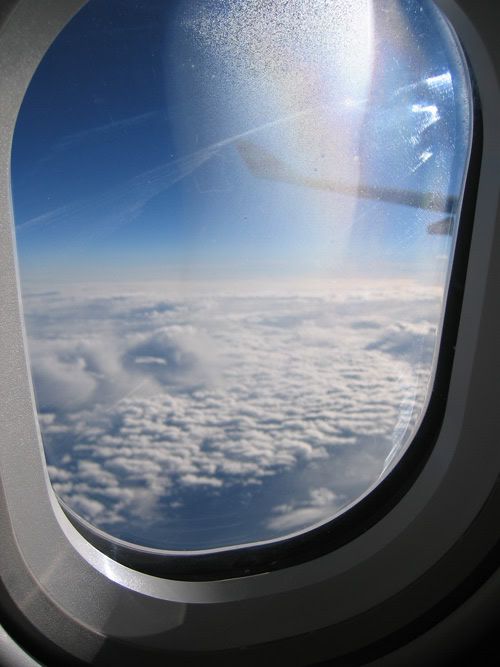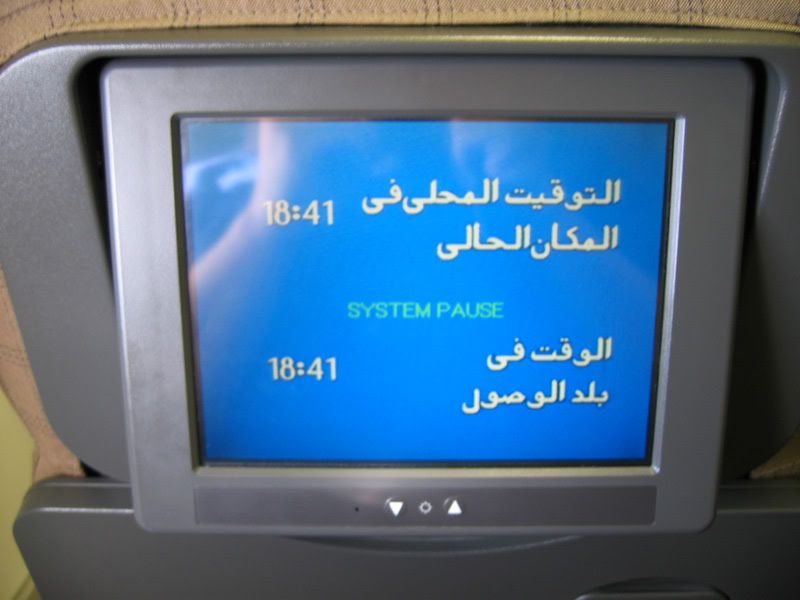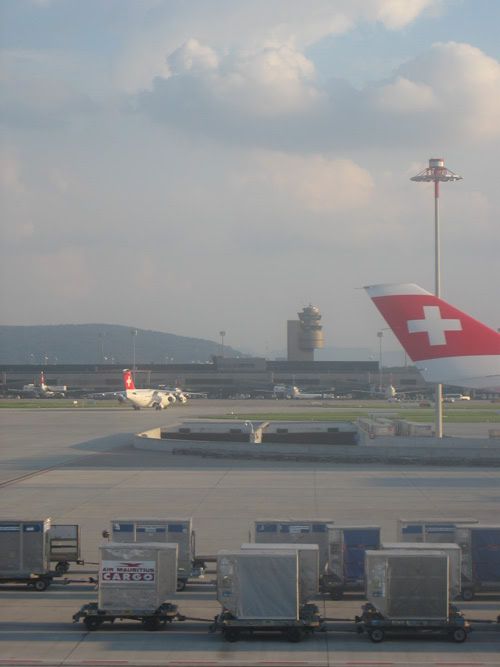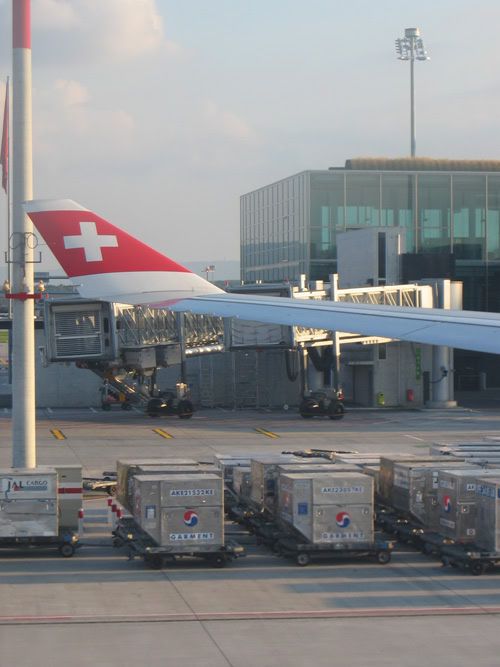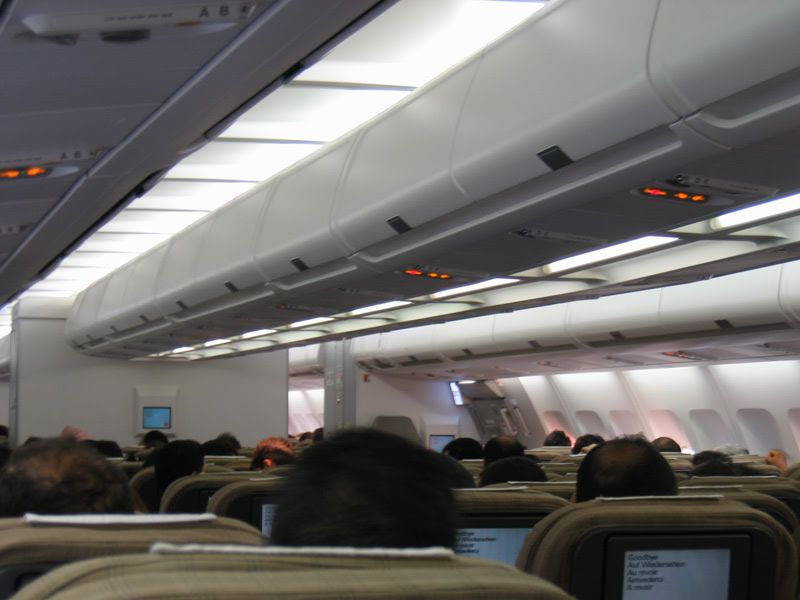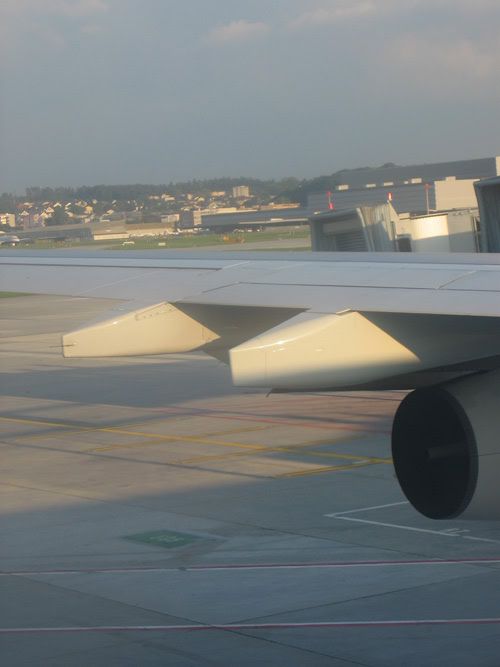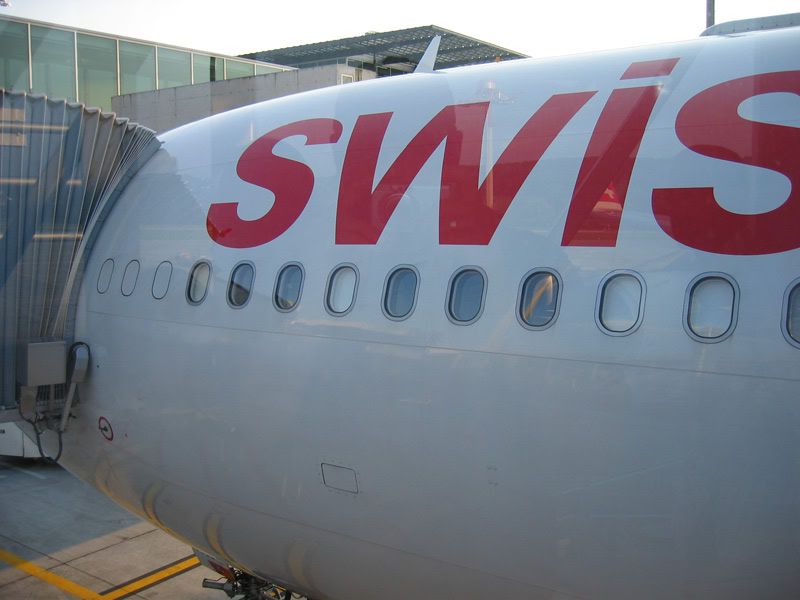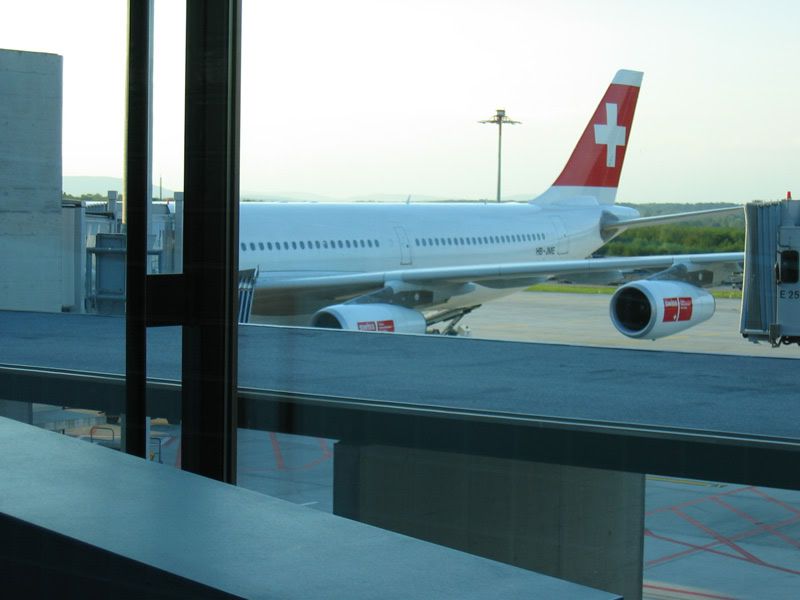 Zurich Airport rocks!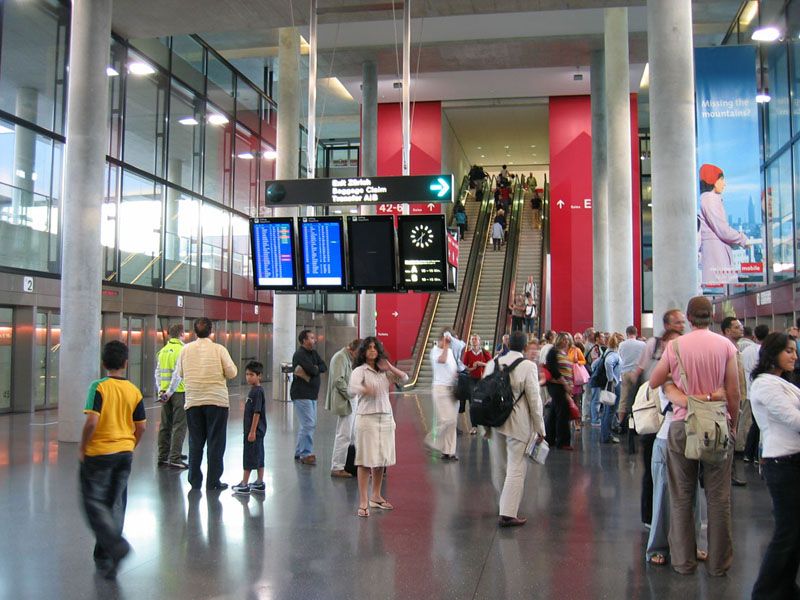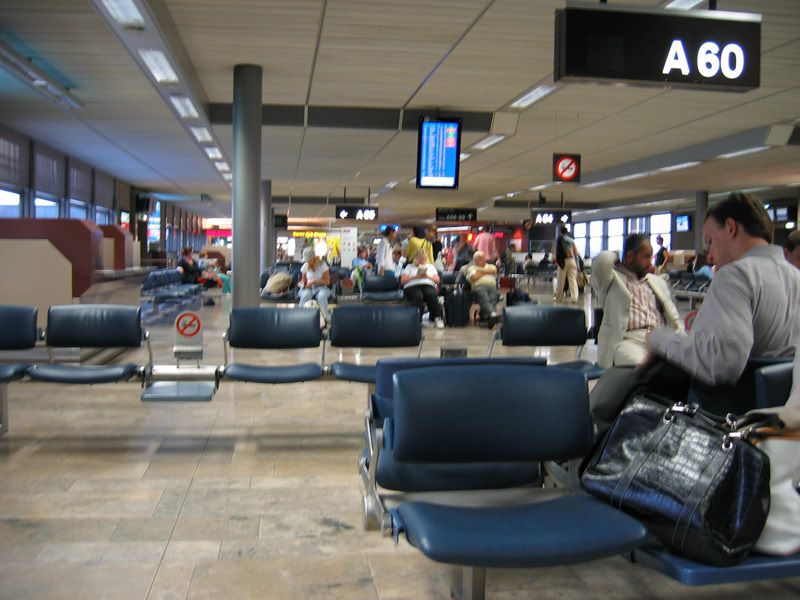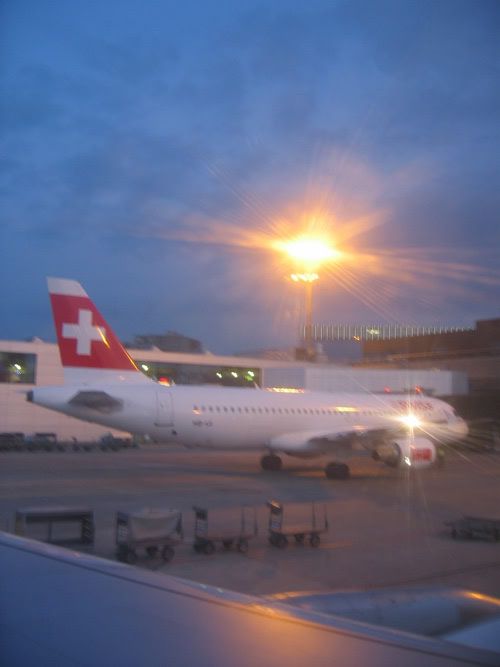 On our way to LHR (London)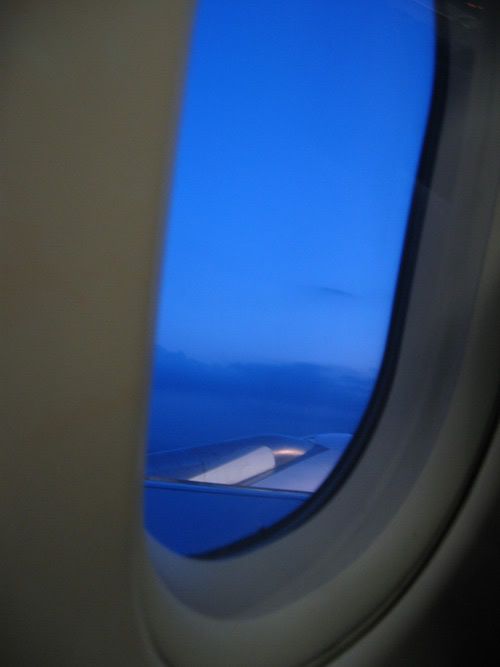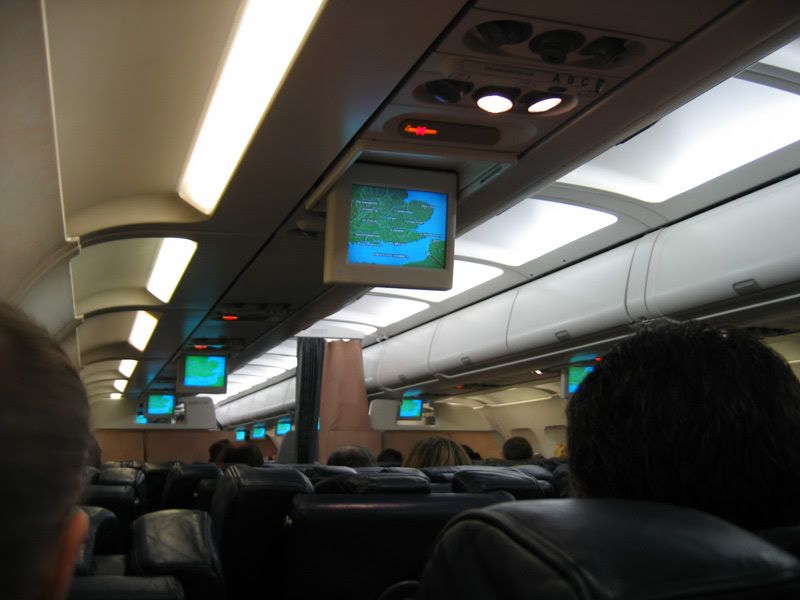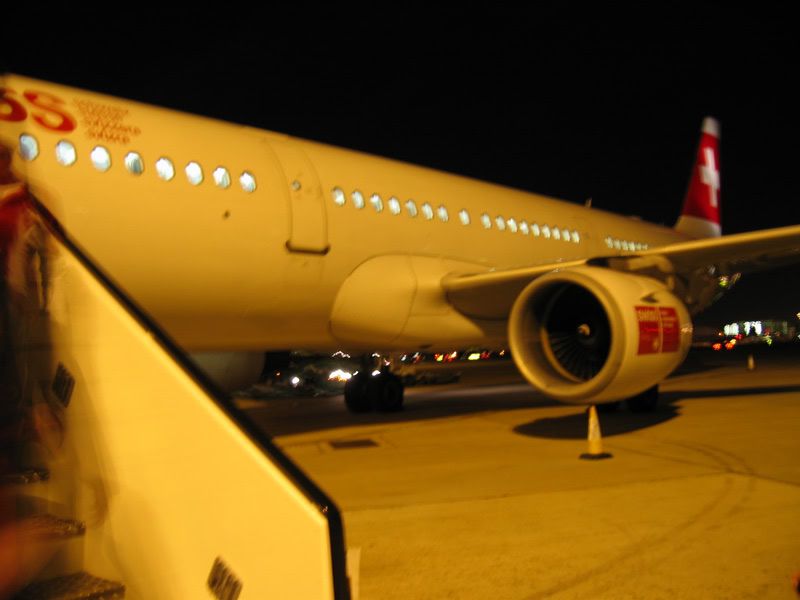 Back to BOS (Boston)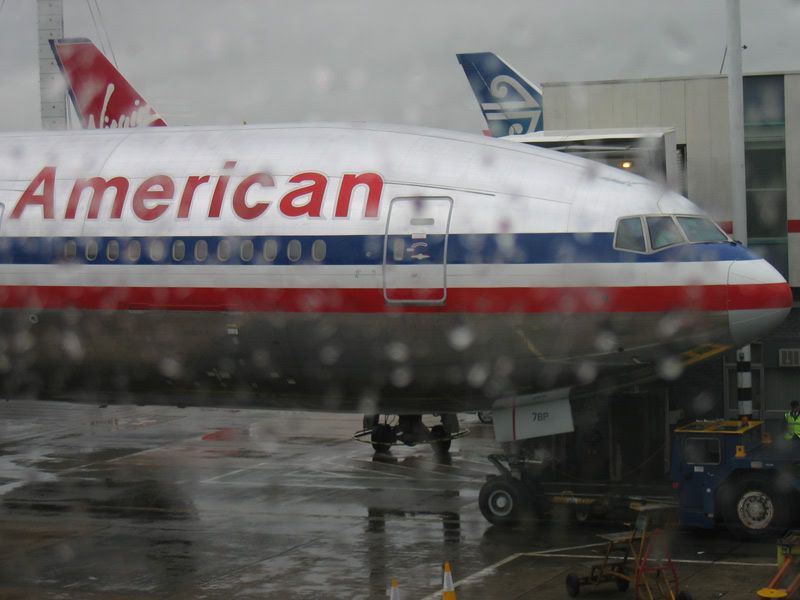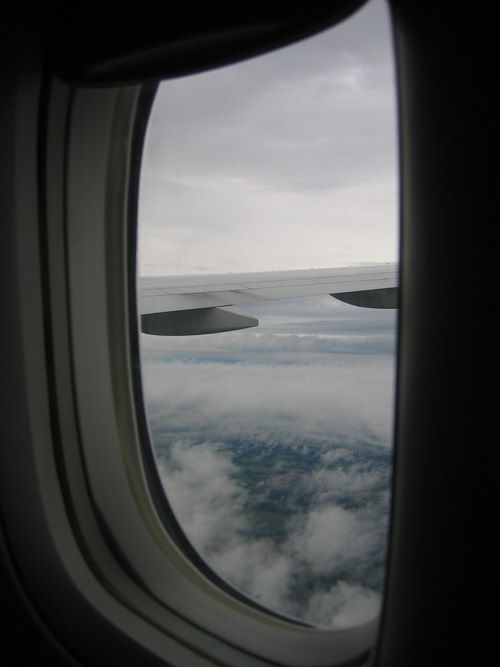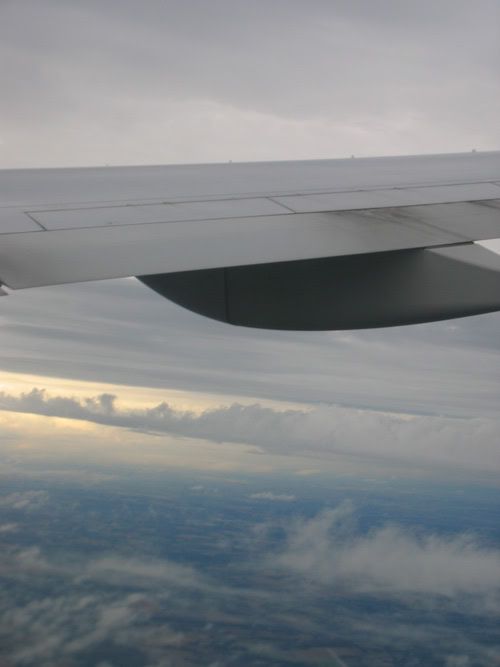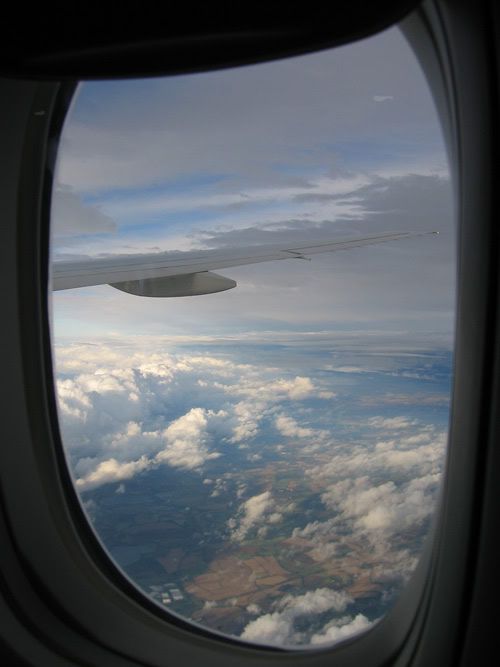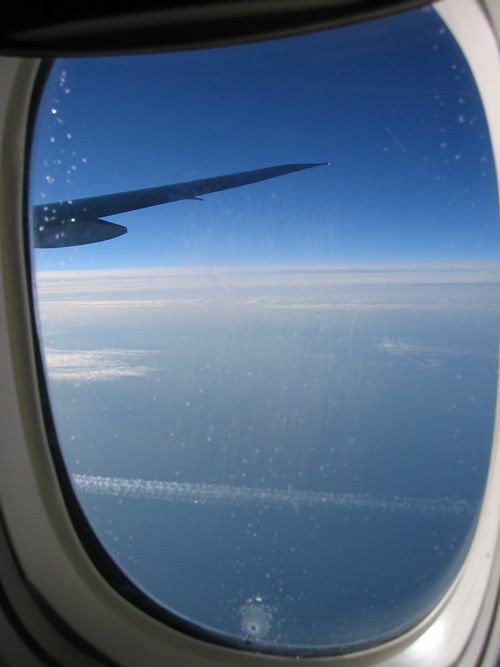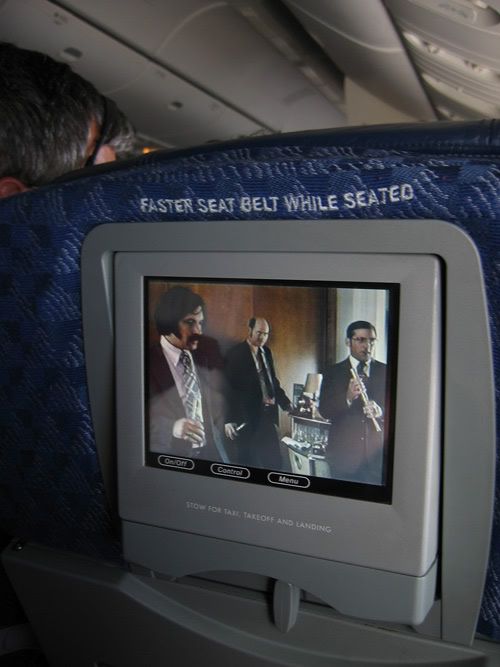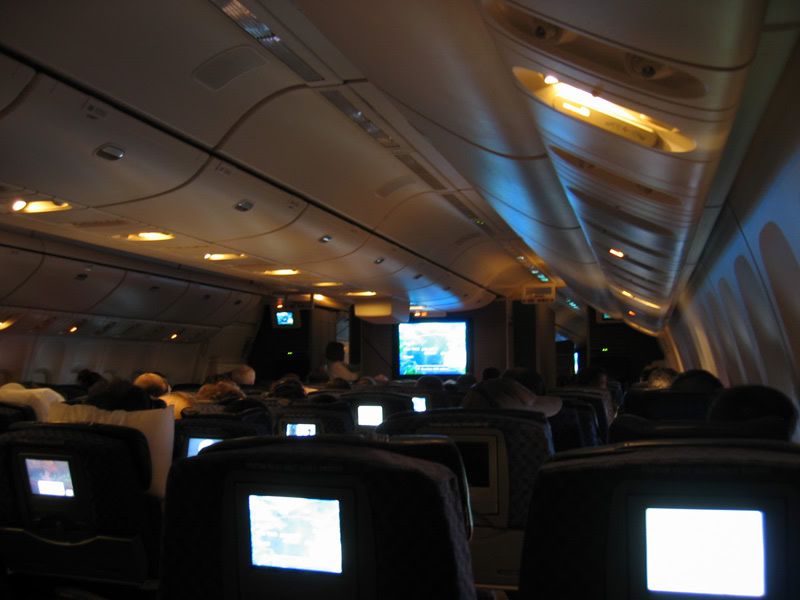 Home...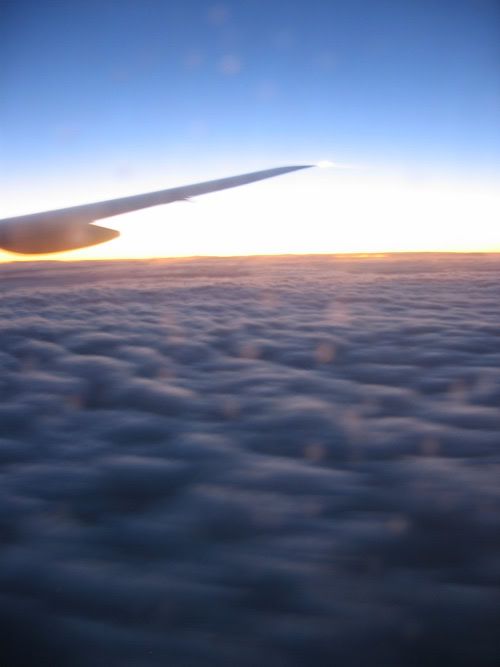 Freepers! I was to stress how much I loved this last trip I took with my family. If you are able to travel please do! A visit to the Pyramids is a once in a lifetime event that is beyond words to even explain. You just need to put aside any fears you have and go.
Quotes:
"The Pyramids looked as if they would wear out the air, boring holes in it all day long" – Florence Nightingale, 1850
"The Pyramids were a quarter of a mile away; it felt odd to be living at such close quarters with anything quite so famous – it was like having the Prince of Wales at the next table in a restaurant; one kept pretending not to notice, while all the time glancing furtively to see if they were still there." – Evelyn Waugh at the Mena House Hotel, 1929

---
TOPICS: Travel
KEYWORDS: cairo; egypt; giza; pyramids; redsea; travel
---
---
---
---
---
---
---
---
---
---
---
---
---
---
---
---
---
---