---
An Appeal to Morality
Flopping Aces ^ | 04-02-11 | Gary Kukis


Posted on 04/02/2011 3:17:44 PM PDT by Starman417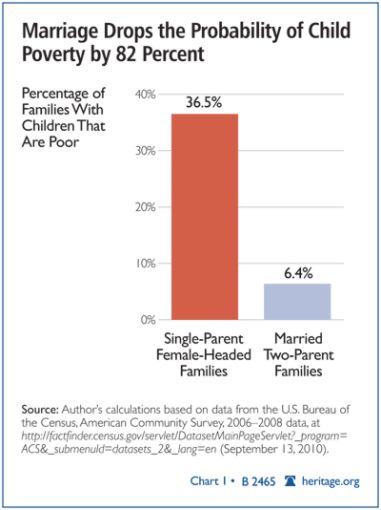 One of the things which we seem to be losing in America is a sense of morality, and morality is necessary for the function of any republic.
Recently, a Stephen Learner has been out speaking to radical groups, with the proposition that, we need to double the number of foreclosures in order to bring down the system. Now, he teaches that, this will restore the wealth to its rightful owners by bringing down the banks. The idea is, you cannot simply tell someone, "You need to perform this very immoral act." You need to present it to them so that they can justify what they are doing in their own minds.
At the same time, there is a website about how to walk away from your house, and "stick the bank with the bill." However, since FNMA or FHLMC probably guarantee that mortgage, and since these institutions are failed institutions, that means the loss will ultimately come out of the taxpayers' pockets.
Let me tell you about your bank and your house: the bank did not guarantee that your home would always maintain its value or go up in value. Taken in the long term, this nearly always happens, say, over a period of 20 years or more. But that is not any sort of guarantee that comes with your mortgage.
Our mortgages worked for a very long time because people understood this. FNMA offered guaranteed loans, as long as the buyer paid 3% down and their closing costs and prepaids. It was a lot of money, especially to a first time buyer, but people took their financial obligations seriously, so this program worked for decades. At this point in time, these kinds of mortgages may go away, because of all the bad housing loans (the government and lending institutions also played a big part here, but that is because they were immoral as well).
John Stossel did a show on this called "Freeloaders" and presented a number of ways that people play the system. One woman has lived in her foreclosed house now for 25 years, as she is able to outsmart the bank's lawyers.
[VIDEO AT SITE]
Since abortion has been made legal, all sorts of rationalizations have been offered up in order to justify aborting one's own child, but the simple genetic fact is, that child is a real, living human being with a unique genetic code, which began on day one. Philosophically or religiously, we could haggle about when this child in the womb becomes a real human being; but, insofar as biology goes, that happened at conception. Yet, somehow, we have managed to abort far more babies in the United States than we have killed on he battlefield in our entire history. And somehow, people who are very anti-war and very pro-peace seem to be able to justify the massacre of so many babies.
It is a conservative maxim that, when you tax something, you get less of it, and when you subsidize something, you get more of it. At some point, probably very sincere people decided that, a single mother is in a precarious position and that we need to help her. This resulted in food stamps, rental payments and welfare for these women. What is the result. More and more and more single mothers. When you subsidize something, you get more of it.
(Excerpt) Read more at floppingaces.net...

---
TOPICS: Government; Politics
KEYWORDS: abortion; foreclosure; morality
---
---
---
---
---
---