---
---
To: jdirt
We're all Mexican Nationals now.
2
posted on
02/24/2013 12:31:33 PM PST
by
FlingWingFlyer
(Progressive, Marxist liberals do not evolve, they morph into fascists.)
---
To: jdirt
All they need to do is initiate a new 'bracero' program, allowing them to work here & return home.
If the R's won't do that, then they need to have a loooong period of time where they may work but do not have the rights of citizens (no voting). And before they become citizens they must pass a very strict test on American history & the constitution & they must be able to speak the English language fluently. Failure on any of these means they must re-patriate to their home country. No citizenship.
Yea, I know. I'm dreaming.
---
To: jdirt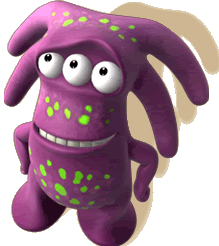 4
posted on
02/24/2013 12:50:06 PM PST
by
Chode
(Stand UP and Be Counted, or line up and be numbered - *DTOM* -ww- NO Pity for the LAZY)
---
To: jdirt
Any politician that does not state emphatically "Deport Illegal Aliens"...they support Amnesty.
Anyone who votes for an Amnesty Liberal politician....supports Amnesty
Lets stop the BS
5
posted on
02/24/2013 12:54:32 PM PST
by
SeminoleCounty
(GOP = Greenlighting Obama's Programs)
---
To: jdirt
When is the treatment of American citizens in Mexico and their rights vs US treatment of Mexicans going to be an issue when we discuss amnesty ?
That question; Should Mexican citizens when in the US be given the same rights American citizens are given while in Mexico has yet to appear on any US legislator's questionaire from either chamber. What makes it necessary for US to subjugate our sovereignty because of available cheap labor ?
Ever hear of reciprocal aggrements ? These are arranged to protect the rights of American citizens working or living in other countries.
Why is it when it comes to citizens of other countries we are required to offer them the same privledges as we do to US citizens? But when it comes to US citizens who get in trouble or attempt to do business in other countries they do not get the same treatment their citizens get.
Americans can't own coast land in Mexico. And get no title to it elsewhere. If they run out of cash they'll get unceremoniously sent back or put in jail untill some relative comes up with the "fresh". That's just for starters as for granting them voting privledges yea let's give Mexican citizens that right when American citizens vote in their elections .
22
posted on
02/24/2013 4:07:11 PM PST
by
mosesdapoet
("It's a sin to tell a lie", in telling others that , got me my nickname .Ex Chi" mechanic"ret)
---
FreeRepublic.com is powered by software copyright 2000-2008 John Robinson