---
To: Old Sarge
It would be a little different here, since the police have guns, and if the London situation would have broken out here, people would have gotten shot.
I too fear the prospect of civil unrest however. Remember the OWS riots? The plan to blow up a bridge? Our government has addicted people to its handouts, and when the handouts can no longer be given, you're going to have a lot of angry, poor youths and their parents out in force. We are raising the same feral youths as in Britain, the most recent example being the little shit who shot a baby in the face.
Just make sure you have a gun or preferably guns plural. When a mob of thirteen year old hoodlums start breaking into your house, you may just need an AR-15.
---
To: Viennacon
You don't need no stink'n AR!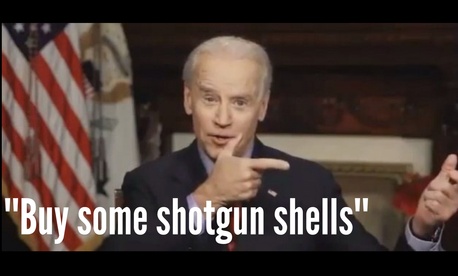 9
posted on
04/06/2013 10:08:36 AM PDT
by
Kartographer
("We mutually pledge to each other our lives, our fortunes and our sacred honor.")
---
To: Viennacon
you may just need an AR-15.
Or a KelTec PMR30 (30 rounds .22 mag rimfire):


MSRP $415 - $700+ On GunBroker.

---
FreeRepublic.com is powered by software copyright 2000-2008 John Robinson