---
PHOEBE HAS TWO BABIES (hummingbird live cam- new cam, very close up)
Phoebe the hummingbird live cam ^ | 3/30/14 | patriot08


Posted on 03/30/2014 12:13:38 PM PDT by patriot08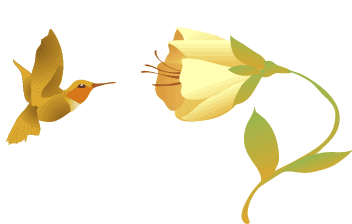 New better live web camera!
Extremely up close view of Phoebe and her new babies.

A new camera has been installed very close up so we may have the rare privilege of observing the feeding, care and fledgling of hummingbird chicks.
Take a break from all the depressing news of the day.
Phoebe Allen, the adorable little hummingbird now has two new babies. HERE
Absolutely cute overload.
Phoebe is a Channel Island Allen hummingbird who lives in Orange County, California. She has been hatching 4 to 5 clutches per year and her nest has been on net webcam since 2007. She builds her nests in a rose bush, and the nest is about the size of a golf ball, with eggs being about the size of a tic-tac candy. The season for nesting is October through May/early June, and Phoebe will lay four to five clutches per season. Two eggs are laid per clutch, they hatch after 17 days, and the chicks typically fly three to four weeks later. Phoebe will sometimes build a new nest, but frequently repairs old nests.
Phoebe





The hummingbird; one of God's most beautiful and enchanting creations
Amazing facts about the hummingbird: 'MAGIC IN THE AIR' (PBS)
---
TOPICS: Outdoors; Pets/Animals
KEYWORDS: hummingbirds; livecam
---
Navigation: use the links below to view more comments.
first 1-50, 51-55 next last
---
---
---
---
---
---
---
---
---
---
---
---
---
---
---
---
---
---
---
---
---
---
---
---
---
---
---
---
---
---
---
---
---
---
---
---
---
---
---
---
---
---
---
---
---
---
---
---
---
---
---
Navigation: use the links below to view more comments.
first 1-50, 51-55 next last
---
---