---
To: Alien Syndrome
Yeah! And then we need to teach them about voodoo!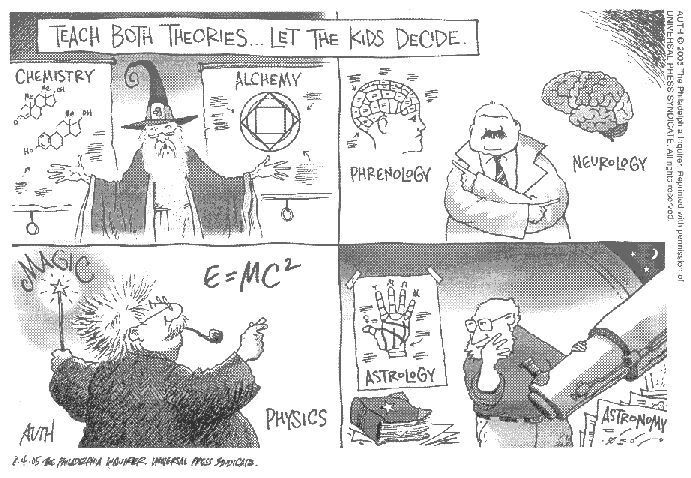 2
posted on
06/25/2007 6:00:41 PM PDT
by
Jonathon Spectre
(Nazis believed they were doing good.)
---
To: Jonathon Spectre
Perhaps we could teach this creation story:
The Creation of Men and Women
When the world was finished, there were as yet no people, but the Bald Eagle was chief of the animals. He saw that the world was incomplete and decided to make some human beings. So he took some clay and modeled the figure of a man and laid him on the ground. At first he was very small but he grew rapidly until he reached normal size. But as yet he had no life; he was still asleep. Then the Bald Eagle stood and admired his work. "It is impossible," he said, "that he should be left alone; he must have a mate." So he pulled out a feather and laid it beside the sleeping man. Then he left them and went off a short distance, for he knew that a woman was being formed from the feather. But the man was still asleep and did not know what was happening. When the Bald Eagle decided that the woman was about completed, he returned, awoke the man by flapping his wings over him and flew away.

The man opened his eyes and stared at the woman. "What does this mean?" he asked. "I thought I was alone!" Then the Bald Eagle returned and said with a smile, "I see you have a mate! Have you had intercourse with her?" "No," replied he man, for he and the woman knew nothing about each other. Then the Bald Eagle called to Coyote who happened to be going by and said to him, "Do you see that woman? Try her first!" Coyote was quite willing and complied, but immediately afterwards lay down and died. The Bald Eagle went away and left Coyote dead, but presently returned and revived him. "How did it work?" said the Bald Eagle. "Pretty well, but it nearly kills a man!" replied Coyote. "Will you try it again?" said the Bald Eagle. Coyote agreed, and tried again, and this time survived. Then the Bald Eagle turned to the man and said, "She is all right now; you and she are to live together.

California Indian creation story
6
posted on
06/25/2007 6:06:03 PM PDT
by
Coyoteman
(Religious belief does not constitute scientific evidence, nor does it convey scientific knowledge.)
---
To: Jonathon Spectre
Evolution has been taught in public schools for decades. And today, the percentage of Americans who believe it is something less than 50%, as far as I can remember.
If Creationism were taught, I suspect that the number of believers in Evolution would drop significantly.
The Evos don't want Creationism taught in school mostly because the Evos don't think they can make a truly compelling case for their theory. Faced with true competition, they fear they will lose badly.
C'mon guys -- have some Faith! ;)

12
posted on
06/25/2007 6:15:13 PM PDT
by
ClearCase_guy
(Progressives like to keep doing the things that didn't work in the past.)
---
To: Jonathon Spectre
Ah, comic strip theology. Works every time.
27
posted on
06/25/2007 6:41:57 PM PDT
by
DaveLoneRanger
(As He died to make men holy, let us die to make men free.)
---
To: Jonathon Spectre
---
FreeRepublic.com is powered by software copyright 2000-2008 John Robinson