---
To: meyer
I once (or did I do this twice?) spend a week on an island in lake erie where they had a winery. I remember drinking until 2 or 3 every night, then getting up early, 9ish) and start drinking again...for about 5 days in a row. The crazy and scary thing about that vacation was that by the third day, it actually felt normal.
---
To: mamelukesabre
Ahhh, Lonz Winery on Middle Bass Island. Whole 'lotta drinkin' going on there over the years.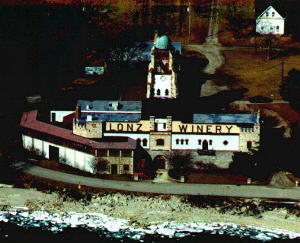 IIRC, the outside deck collapsed a year or two ago with tragic results. I no longer live in the area, so I don't know the authenticity of that story.
I will be at Put-in-Bay for a wedding in a few weeks. I will try to find out more about the winery. It was a known party spot for Lake Erie boaters for years.

---
FreeRepublic.com is powered by software copyright 2000-2008 John Robinson