---
Walter Reed FReep 202 - February 27, 2009 - Washington as the Windy City
March 2, 2009 | Tom the Redhunter


Posted on 03/02/2009 11:59:15 AM PST by Tom the Redhunter

I don't know what's going on with our weather - and AlGore can just shut his yap because it is not a "side effect" of global warming - but we have had a spate of incredibly windy days around here. I don't remember getting anything like this in past years.

Either that or I'm just getting old and the first thing to go is the memory.

Anyway...once again it was so windy that putting up the MOAB was out of the question. Had we done so, it would have taken off like a kite, probably with some of us attached. Flying through the air attached to a large pro-troops banner would have been all very amusing to our troops looking at us from their hospital windows, but even we intrepid FReepers are not willing to go quite that far.

We will, however, stand for 3-4 hours outside an Army hospital every Friday night to lift their spirits.

Here you can see Mr Trooprally and Fraxinus by the sign at the main entrance. You can see how the breeze is keeping his flag flapping furiously.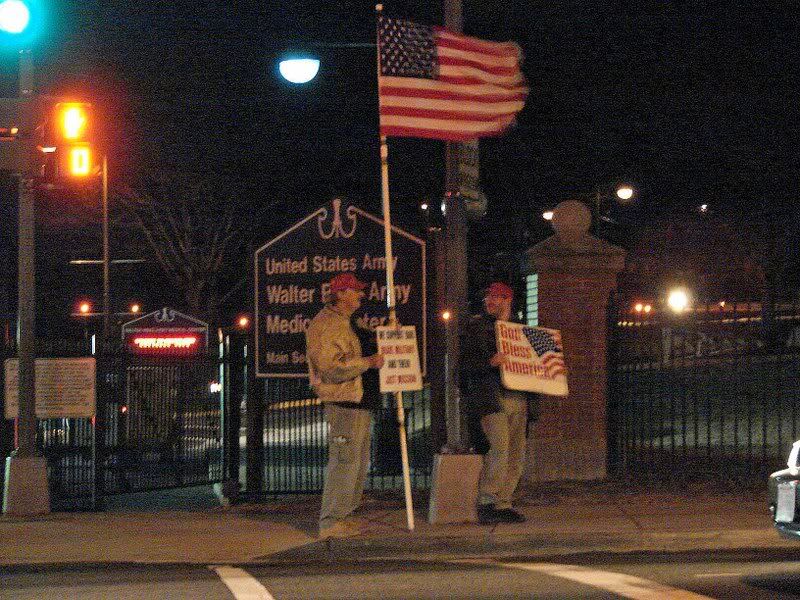 Because the wind was so fierce we put up the mini-MOAB, and as I think you can see from this photo it is all puffed out like a sail
Don't Forget the MOAB Contest!
We are still soliciting ideas for a new MOAB. Please send your ideas to BufordP; JimmyValentinesBrother; Kburi; Trooprally; and TomtheRedHunter;
Remember, try and make your suggestion something that takes three lines.
Here is what we have on our current MOAB:
GOD BLESS OUR TROOPS
DEFENDERS OF FREEDOM
AMERICAN HEROES
And here is what was on the original one:
GOD BLESS OUR TROOPS
LIBERATING THE WORLD OF
ONE TYRANT AT A TIME
Thank you to everyone who has sent in an idea. All are great and will be considered.
Here is your intrepid reporter along with Cindy-True-Supporter.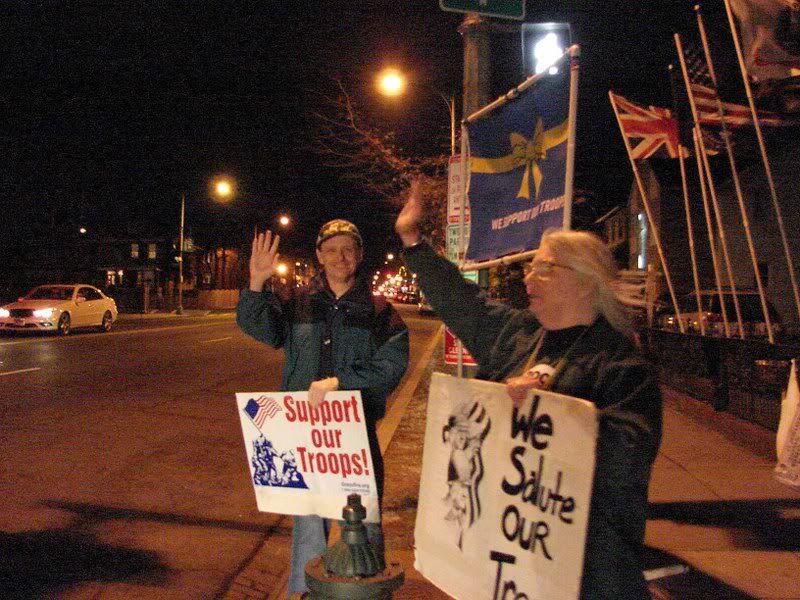 At this point I feel I must say something, and please do not take this the wrong way: We've noticed our numbers dwindling these past several months. I fully realize that the war is not in the news but the economy and Obama's Porkulus Package are, and most of you have been at the various "Tea Parties" or in some other way helping the cause. All I'm saying is, if you live anywhere near the Washington DC area, won't you please consider coming down for a Friday evening. Despite that the war in Iraq is mostly won, there are many many troops still recuperating at Walter Reed. And we all know that the war in Afghanistan is going to ramp up. I'm not trying to admonish anyone, just saying....
Ok, that's over with.
Look Who's Back!
We haven't seen TrueBlackMan in awhile so it was good that he could make it! A warm welcome was initiated all around.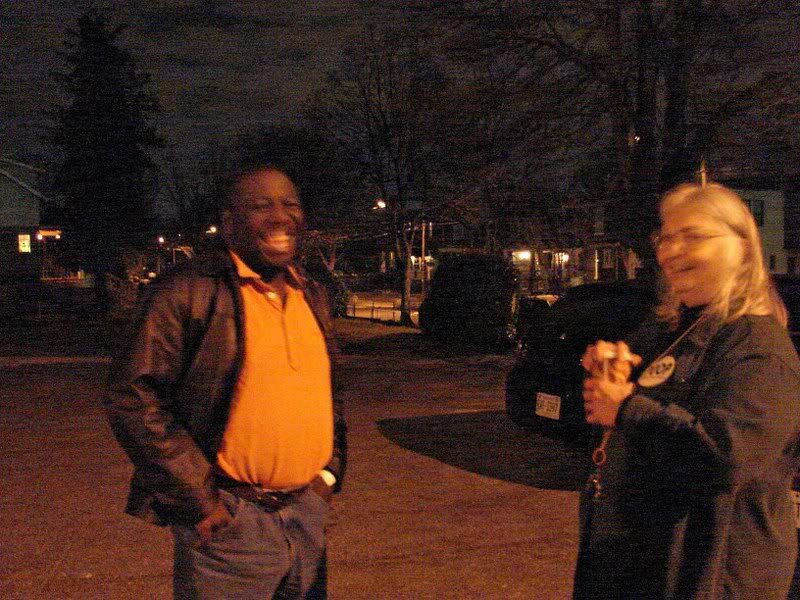 What It's All About
Here come the troops and their families from dinner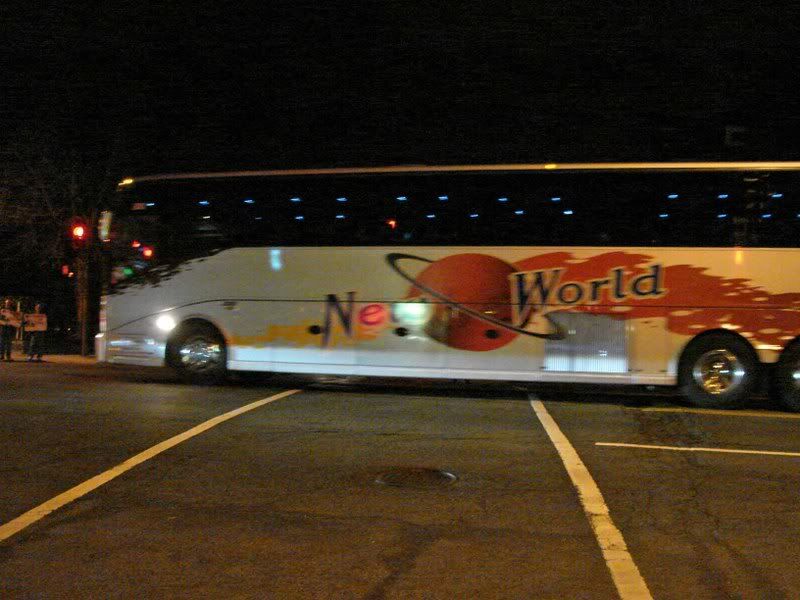 God bless each and every one of them, because they have done so much for each of us.
---

If you can't get to D.C. to join us but would like to do something for the wounded, you can find a wealth of ideas by FReepmailing Tom the Redhunter, Cindy-True-Supporter, VAFlagwaver, or PleaDeal.

Please also FReepmail them or any of us if you would like to join us at Walter Reed and would like additional information about parking, directions, what to bring, etc.

Come join us every Friday night between the hours of 6:30pm to approx 9:30pm.

Directions to our Walter Reed freep location from the Takoma Metro station

* You can find all of Mrs Trooprally's photos for this Freep on her Photobucket site.

* Thank you to BufordP for maintaining the BIG LIST of all Walter Reed FReeps.

* Thank you to all FReepers who transport and store our many signs and banners every week.

* Tom the Redhunter blogs at The Redhunter

* Plea Deal blogs at Semper Gratis

---
TOPICS: Activism/Chapters
KEYWORDS: freep; reed; walter; walterreed
---
---
---
---
---
---
---
---
---
---
---