---
To: bogusname; rocco55; thouworm; rxsid; GOPJ; Fred Nerks; null and void; stockpirate; george76; ...
3
posted on
12/06/2009 10:59:58 PM PST
by
null and void
(We are now in day 319 of our national holiday from reality. - 0bama really isn't one of US.)
---
To: null and void
WHOOPEE!!!
How awesome is that? She hung it right out there and tied it to Trig. There is NO ARGUMENT against that. No one can call her a "conspiracy theorist" because they did it TO her. I LOVE this woman.
GO SARAH!!!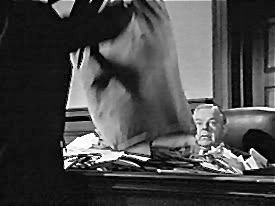 Free Republic's Rino Free America Project (letter and comnments)

RINO FREE AMERICA PROJECT By Request (Warning, graphics intensive.)

RINO FREE AMERICA PROJECT on FACEBOOK
4
posted on
12/06/2009 11:11:38 PM PST
by
MestaMachine
(Your CORE is the path you walk. RINOs don't walk paths, they build roads to nowhere..)
---
FreeRepublic.com is powered by software copyright 2000-2008 John Robinson