---
To: sonofstrangelove
It's possibile that there are infinite universes, each with different physical constants, such as proton mass. We happen to be in this one just because we can be. In the vast majority of the others (if they exist), life is probably impossible because no stable, evolving, self-replicating, complex structures can form.
8
posted on
12/18/2009 12:47:30 AM PST
by
Telepathic Intruder
(The right thing is not always the popular thing)
---
To: Telepathic Intruder
I agree with that. But what about "Schrödinger's cat" theory?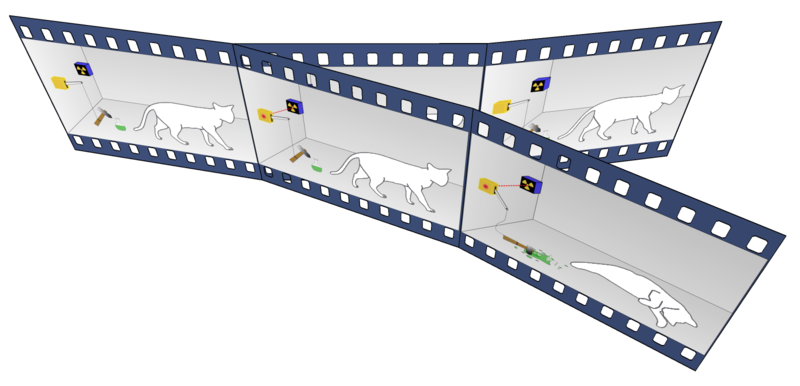 9
posted on
12/18/2009 12:55:18 AM PST
by
ErnstStavroBlofeld
("We will either find a way, or make one."Hannibal/Carthaginian Military Commander)
---
FreeRepublic.com is powered by software copyright 2000-2008 John Robinson