---
Read more at: http://nationalreview.com/article/352591/inhospitable-earth-jonah-goldberg

---
To: National Review
I just love it when some uninformed idiot begins to spew about how "we" are polluting the earth today.
Were the old days better?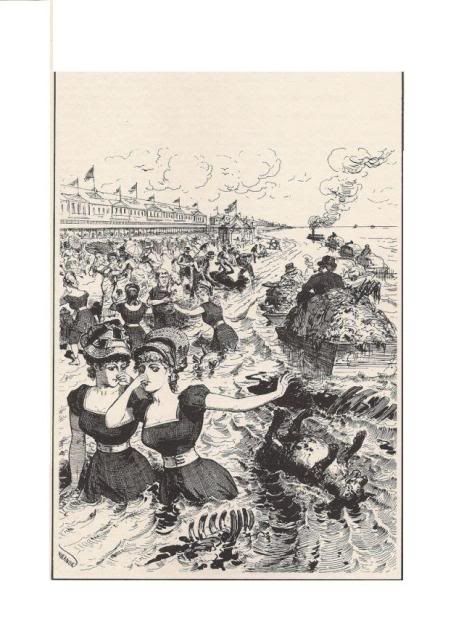 2
posted on
07/03/2013 6:50:26 AM PDT
by
Ruy Dias de Bivar
(Sometimes you need 7+ more ammo. LOTS MORE.)
---
To: National Review
Well FYI freepers: Here in the Metro Atlanta area nobody's garden is getting fruit on their plants. We have two measly tomatoes and nothing else. Our green thumb neighbor across the street has about 10 beautiful tomato plants and almost no tomatoes. His corn looks great but the ears are not maturing. My friend who I had lunch with yesterday is having the same experience and so is my sister in law. Now we see the daughter in law posting on her facebook page from France that the Cherry tree has only produced a handful of cherries this year and then a wistful sentence that nothing is growing this year maybe next year.
I would love to hear from other people as to what is happening in their area. We have not seen one bee anywhere so far this summer. Two people we know have had their bee hives die for unknown reasons in the past several mos. The chem trails are everywhere almost every day. We are not normally paranoid but it is getting a little weird. So whats the problem? No bees, bad hybrid seeds, chemicals being sprayed too much rain? You tell me.
5
posted on
07/03/2013 7:38:36 AM PDT
by
Georgia Girl 2
(The only purpose of a pistol is to fight your way back to the rifle you should never have dropped.)
---
To: National Review
I read an interesting possibility about neutralizing the Yellowstone caldera, costing perhaps a hundred billion dollars.
It begins by building a very large, artificial river from Canada. The river is split north of Yellowstone, to flow on either side of the caldera.
Then low-contamination nuclear explosives are used to dig enormous underground caverns, basically giant holes exposed to the air, outside of the caldera, after which the river flows into the caverns. Hitting the extremely hot rock at the borders of the caldera, vast amounts of steam are generated, pouring out of the holes for perhaps 100 years or more.
The end result are heat sinks to the caldera, reducing its underground temperature and thus its pressure.
Sounds totally science-fictiony, but if it would work, it could prevent a civilized world destroying catastrophe.
---
To: National Review
It will not end.
It will merely continue in an altered state
The possibilities for change are nearly infinite
12
posted on
07/03/2013 8:20:19 AM PDT
by
bert
((K.E. N.P. N.C. +12 ..... Who will shoot Liberty Valence?)
---
To: National Review
My tomato plants and peppers are doing great, in pots on the patio, i have seen only one honeybee but the bumble bees and numerous other types of bees ( i have no idea what they are) are all over the flowers daily.
On the Cumberland Plateau.
p.s. did`nt the earliest settlers bring honeybees from Europe? were there no native honeybees ?
---
FreeRepublic.com is powered by software copyright 2000-2008 John Robinson