---
VIDEO AT LINK.
This whole debacle that is Obama is beginning to catch media attention! This could be better than we thought! Expect all HELL to break loose, but for a BETTER reason than just being strangled to death by traitor tyrant obama who is a fictional person altogether. He and others created his persona to peddle to the suckers who vote for pond scum.

---
To: IbJensen
Number 9, number 9, number 9???? What is this?
2
posted on
10/13/2013 5:47:00 AM PDT
by
The_Media_never_lie
(Actually, they lie when it suits them! The crooked MS media must be defeated any way it can be done!)
---
To: IbJensen
Here's additional food for thought that I received via email:
I doubt if any of the major news sources even thought of this information below. Or if they thought of it, they chose to ignore it.
This was sent to me by a friend.
I have worked in the government on and off for 40 years. During that time I became quite familiar with requisitions, bidding, awarding contracts etc. It is a time consuming process with bean-counters and pencil-necked bureaucrats every step of the way. The simplest request takes months not days or hours.
In less than 8 hours of the shutdown, miraculously, professionally printed 3X4 foot signs appeared all over the country in the tens of thousands saying this park, facility, etc., with custom logos, closed due to government shutdown. (even the American cemetery in Normandy, France)
There has not been a government shutdown in 17 years. These signs were designed, specifications were determined, signs were then requisitioned, bids were posted and vetted, and government contracts were awarded. The materials were then ordered and the signs manufactured then distributed U.S. Mails or freight companies.
This shutdown was orchestrated and planned well in advance at least 6-8 month ago. Millions of tax dollars were appropriated and spent in this process. There is a paper trail a mile long leading directly to the White House.
Sent from my iPad
Have at it!!!
3
posted on
10/13/2013 5:54:24 AM PDT
by
alice_in_bubbaland
(When injustice becomes law, resistance becomes mandatory ... Thomas Jefferson)
---
To: IbJensen
7) BARACK OBAMA MUST LEAVE OFFICE VOLUNTARILY AND IMMEDIATELY.
That's not impeachment.

13
posted on
10/13/2013 6:34:27 AM PDT
by
Fresh Wind
(The last remnants of the Old Republic have been swept away.)
---
To: IbJensen; The_Media_never_lie; alice_in_bubbaland; Spartan302; Aevery_Freeman; El Laton Caliente; ..
If they wanted to make a statement, all they had to do was show up out front of the Capitol building with these 2 trucks: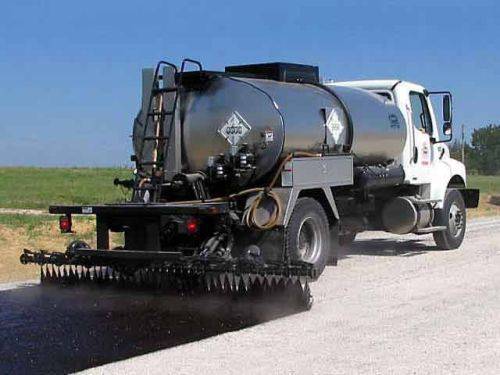 ...and just let the Veterans, Bikers and Patriot in town today take care of the rest.

---
To: IbJensen
They left out a very important demand:
Lawmakers and all branches of government must be subject to the laws they pass and enforce on the rest of us. Furthermore, any law from which lawmakers and any other public officials are exempt, is null and void.

---
FreeRepublic.com is powered by software copyright 2000-2008 John Robinson