---
To: EveningStar
The bitter truth is that Bully Hillary2016 is worse than BULLY Hillary2008. Once again Bully Hillary is mincing around getting schlonged.
Bully Hill put some ice on it!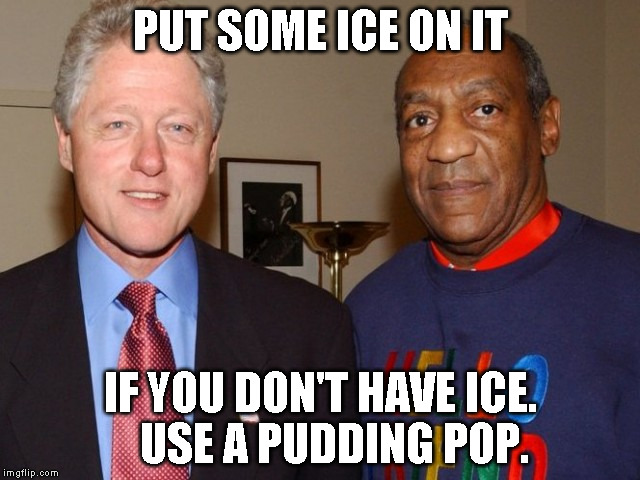 Bill Clinton is a 5 star general in the WAR ON WOMEN and BULLY Hillary is his Goebbels!!!!!
Clintoon the "affluenza" serial rapist!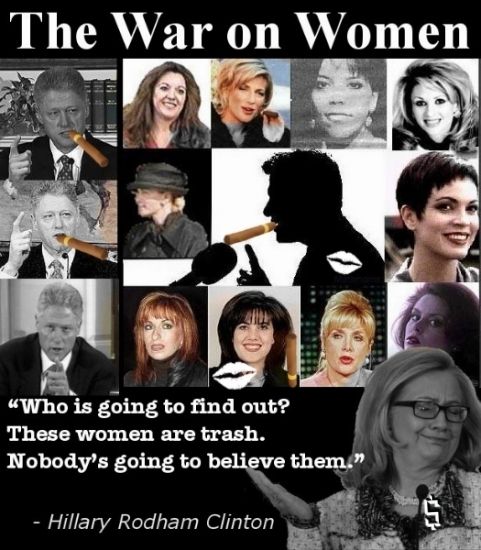 2
posted on
01/17/2016 8:36:58 AM PST
by
Grampa Dave
(Obama is living proof of the disaster of not sticking to the Wisdom of our Founding Fathers!!)
---
To: Grampa Dave
I gather from your post you are not totally sold on Hillary For President!
6
posted on
01/17/2016 8:48:57 AM PST
by
headsonpikes
(Mass murder and cannibalism are the twin sacraments of socialism - "Who-whom?"-Lenin)
---
To: Grampa Dave
I worked at Camp Bendleton, CA as a civilian programmer back in the late '60s, and one day Pres. Nixon was scheduled to show up. I think it was in the middle of the scandals, or it might have been when he ramped up our intervention in Vietnam.
Anyhow, we were in a taped off area behind the PX which looked down on a paved area. His limo drove up, Nixon stepped out and gave the above spread-eagled greeting. NOT ONE FREAKING SOUND of greeting came from over 100 Marines and some staff there. After a few seconds of dead silence, I felt embarrassed, for he WAS the President. I started to clap but just then he turned around and got back into the limo. That was when I got some idea at how pist the Marines were at him.

9
posted on
01/17/2016 10:13:00 AM PST
by
Oatka
(Beware of an old man in a profession where men usually die young.)
---
FreeRepublic.com is powered by software copyright 2000-2008 John Robinson