---
Alaska Gold and Copper Mine Project Moves Forward, Despite Environmentalist Objections
Breitbart ^ | 26 July 2020 | Penny Starr


Posted on 07/26/2020 4:02:30 PM PDT by KC_Lion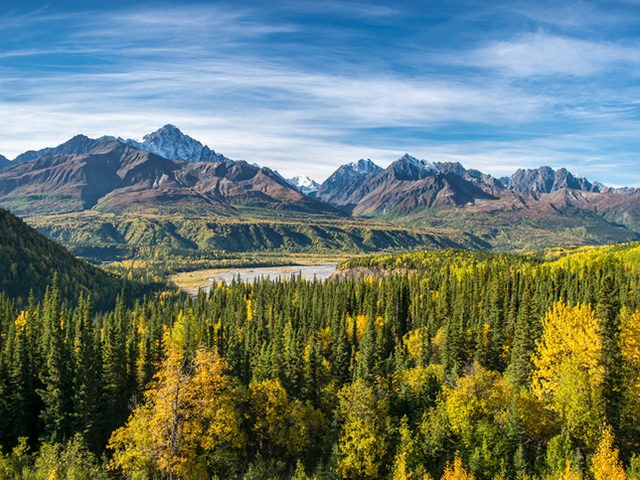 The U.S. Army Corps of Engineers released its final environmental impact statement on Friday which found gold and copper mining in Alaska "would not be expected to have a measurable effect on fish numbers."
That clears the final hurdle for the Corps to issue a permit this year to Northern Dynasty Minerals Ltd., the Canadian company that has proposed the mining operation in the state.
Environmentalists oppose the project and the Obama administration did what it could to keep the Alaskan wilderness off limits to energy production.
"In a scientific review conducted under the Obama administration, the U.S. Environmental Protection Agency found that the mine could result in 'significant and unacceptable adverse effects' on fishery areas and ecologically important streams, wetlands, lakes, and ponds," the Los Angeles Times reported.
Tom Collier, chief executive of Pebble Limited Partnership, the U.S. subsidiary of Northern Dynasty, said in the Times report that the Corps' process was "extensive, rigorous and transparent," and not in fact rushed, taking more than two years, about average for environmental reviews in Alaska.
"Unequivocally, repeatedly, the document concludes, as the draft did, that we're not going to do any damage to this fishery, period," Collier said. "We changed the project to address environmentalists' concerns, and the project we took into permitting had been 'de-risked.'"

(Excerpt) Read more at breitbart.com ...
---
TOPICS: Business/Economy; Government; US: Alaska
KEYWORDS: alaska; copper; gold; minerals; mining
---
---
---
---
---
---
---
---
---