---
Pray For the Peace of Jerusalem (1/25/14)[Prayer]
The Holy Scriptures | 1/25/14 | left that other site


Posted on 01/25/2014 5:05:45 AM PST by left that other site
Pray For the Peace of Jerusalem
The Scriptures of Handel's "Messiah"


Isaiah 9:6


http://www.youtube.com/watch?v=0IbSqkreg_4#t=18

(Copy and paste the above link in your browser to hear the music!)

Zechariah 9:9-10

9 Rejoice greatly, O daughter of Zion; shout, O daughter of Jerusalem: behold, thy King cometh unto thee: he is just, and having salvation; lowly, and riding upon an ass, and upon a colt the foal of an ass.

10 And I will cut off the chariot from Ephraim, and the horse from Jerusalem, and the battle bow shall be cut off: and he shall speak peace unto the heathen: and his dominion shall be from sea even to sea, and from the river even to the ends of the earth.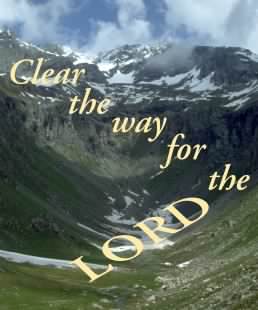 ---
TOPICS: Prayer
KEYWORDS: israel; prayer; prayforjerusalem
---
---
---
---
---
---
---
---
---
---
---
---