---
To: vietvet67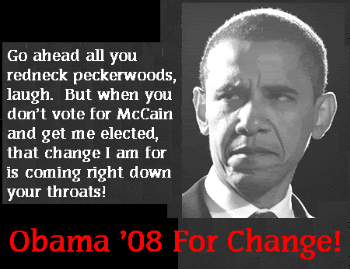 4
posted on
04/15/2008 12:16:16 PM PDT
by
Bender2
("I've got a twisted sense of humor, and everything amuses me." RAH Beyond this Horizon)
---
To: Bender2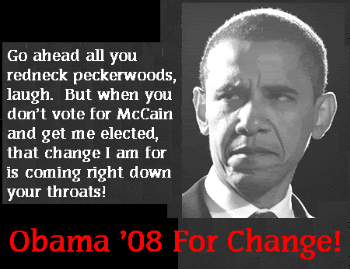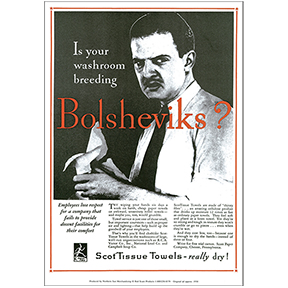 ---
To: Bender2
Maybe the Obamination should join his cousin Odinga's cabinet in Kenya instead of gracing the rest of us with his prescence..
22
posted on
04/15/2008 12:59:43 PM PDT
by
sheik yerbouty
( Make America and the world a jihad free zone!)
---
To: Bender2
"Hussein Obama's big mouth, small brain, condescending, America-hating, grandkid-baby-terminating, born-alive-infant-abandoning, America-hating-wife, kooky-moonbat-America-hating-pastor, racially-divisive, race-baiting, crotch-saluting, America-flag-disrespecting ... chickens ... coming home to roost ...!"
For an inside look at the real Hussein Obama and his elite hate America backers at San Francisco where Hussein Obama made his elitist remarks,
Go here to see the thread with all The Pictures posted and Here to see another thread about it.
Lots of interesting comments on the threads.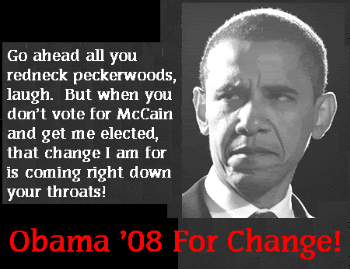 23
posted on
04/15/2008 1:01:30 PM PDT
by
Grampa Dave
(Hussein ObamaSamma's Pastor, Jeremiah Wright: "God Damn America, U.S. to Blame for 9/11")
---
FreeRepublic.com is powered by software copyright 2000-2008 John Robinson