---
To: Behind Liberal Lines; Eaker; AK2KX; Ancesthntr; ApesForEvolution; aragorn; archy; backhoe; ...
CW2 Ping:
Watch this video, please!
The Obama cult of personality meets racial paramilitary brainwashing.
31
posted on
10/05/2008 9:36:25 AM PDT
by
Travis McGee
(--- www.EnemiesForeignAndDomestic.com ---)
---
To: Travis McGee
This is straight out of "The Turner Diaries".
Of course that tome has been banned from the public's access...

49
posted on
10/05/2008 12:42:36 PM PDT
by
JDoutrider
(Pray for our side!)
---
To: Travis McGee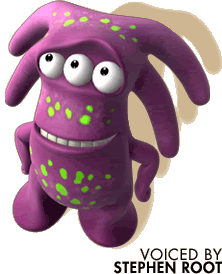 Travis, is it just me, or do they look and sound like a bunch of rich kids???
51
posted on
10/05/2008 1:22:50 PM PDT
by
Chode
(American Hedonist - McCain/Palin'08 = http://www.johnmccain.com/)
---
To: Travis McGee
Just aw the video. Holy crap that is disturbing.
Get em ready folks. We live in interesting times.

52
posted on
10/05/2008 1:49:25 PM PDT
by
Centurion2000
(McCain/Palin 2008 : Palin the Paladin 2012)
---
To: Travis McGee
The only question remaining is what wil be the final nature of the storm. Government backed thugs or minority rrea backed thugs that could wind uo meaning pretty much the same thing.
The ones who are saying that most Americans want to get along with each other are right. Unfortunately, it will only take about 3% of the population in urban areas to really cause problems that won't be surmounted by the police.
53
posted on
10/05/2008 1:56:11 PM PDT
by
Hawk1976
(It is better to die in battle than it is to live as a slave.)
---
FreeRepublic.com is powered by software copyright 2000-2008 John Robinson