---
Serbia Remembers: From Alex in Belgrade
Photos courtesy of B92 | March 24, 2009 | "Alex"


Posted on 03/24/2009 6:25:31 PM PDT by Ravnagora

In Memoriam 24 March 1999 - 24 March 2009

Ten years ago, NATO commenced the 78-day illegal bombing campaign against the Federal Republic of Yugoslavia (Serbia and Montenegro), which was done without the approval of the UN. In the operation, code-named "Merciful Angel", there were 1002 Yugoslav Army soldiers and Serbian police killed; 2500 civilians including 89 children; while 12,500 people were wounded/injured. The estimated damage to property, including factories, schools, bridges, hospitals, roads, railways, etc. is estimated at about 30 billion US dollars. No Western politician or general has been held accountable for the brutal murder of a country, and not a single one will probably ever be. Also, no reimbursement for war damages has been made.

Below is a photo story of how Serbia marked this very painful day. At noon, sirens sounded to remind the citizens of this tragic time. Wreaths of flowers were laid at various locations.

_______________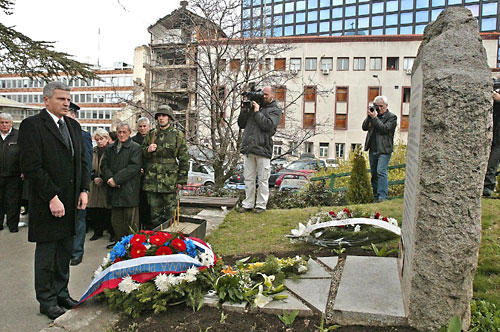 In front of the monument to the assassinated, mainly technical and support staff, of RTS - Radio & Television of Serbia in Belgrade.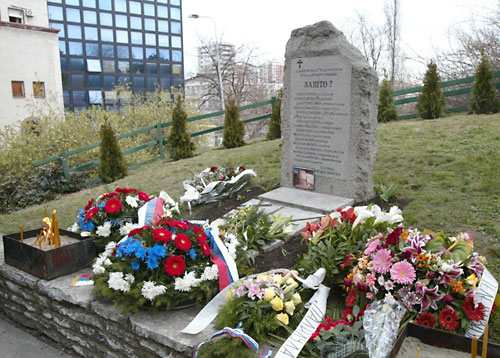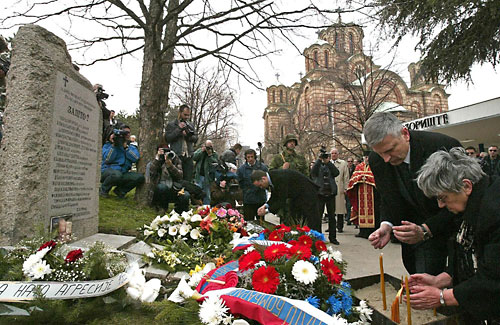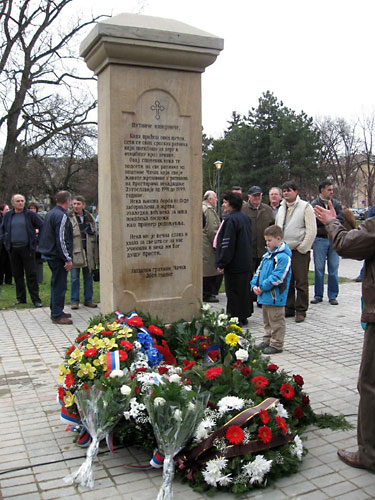 In downtown Cacak.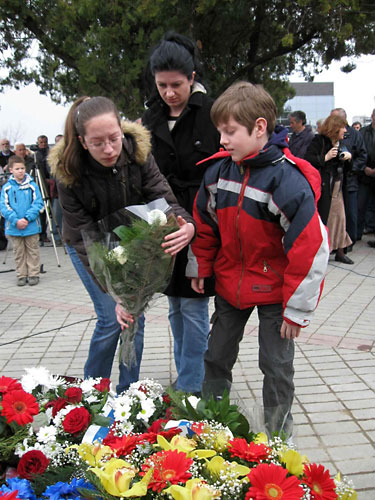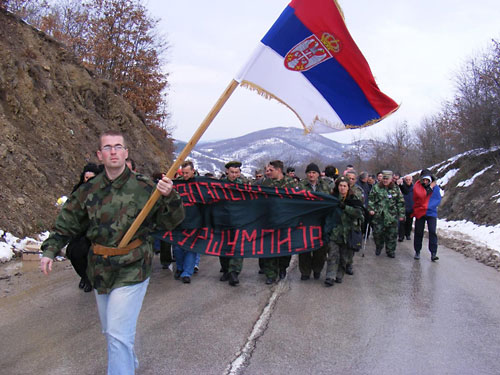 In Merdare, war veterans paid respect to those who have given their lives for defending their own country.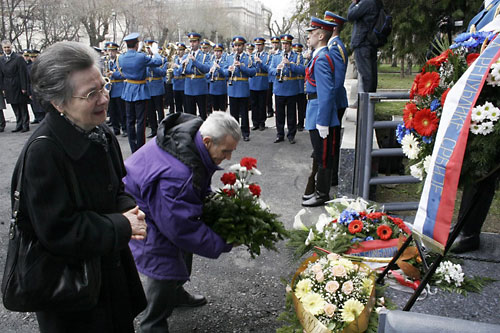 To the fallen pilots in Belgrade.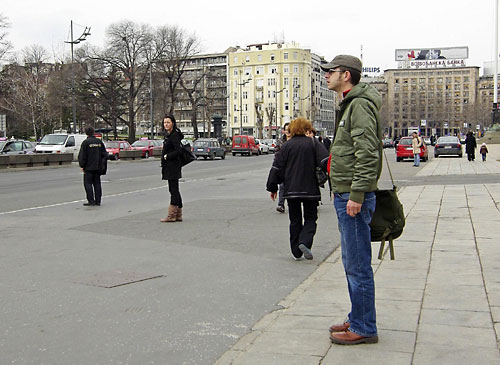 Citizens gave a minute of silence at noon when the sirens were heard.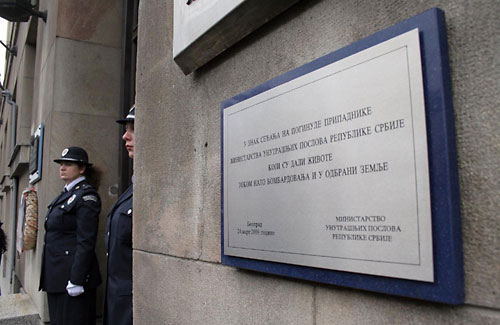 A memorial plaque was unveiled on the building of the Ministry of Internal Affairs. It reads: In honoring the members of the Ministry of Internal Affairs of the Republic of Serbia who had given their lives during the Nato bombardments while defending the country.
A monument to the children who died.
The scars remain as reminders.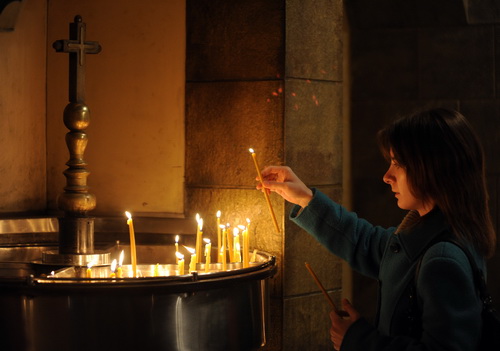 A woman lights a candle as she attends memorial service liturgy for victims of NATO bombing in Belgrade's St. Marko church (Tanjug)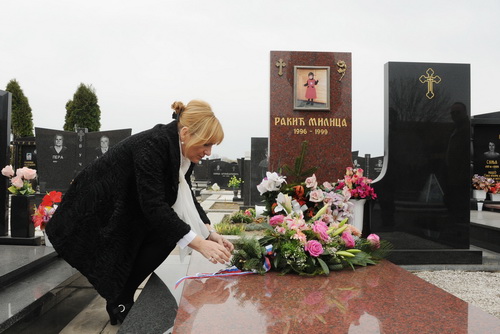 Deputy Belgrade Mayor visits the grave of Milica Rakić. The three-year-old girl died in the bathroom of her home in a Belgrade suburb during the NATO attack ten years ago (Tanjug)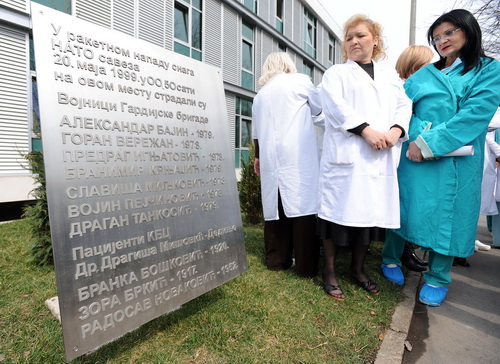 Hospital staff stand next to a memorial honoring the Guard soldiers and patients killed when NATO war jets attacked the Clinical-Hospital Center Dr. Dragiša Mišović in Belgrade (Tanjug)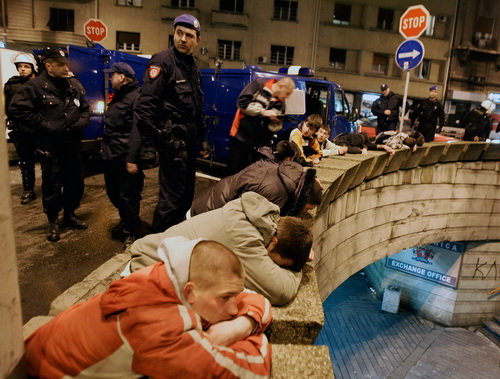 MUP Gendarmes watch over arrested rioters in downtown Belgrade Tuesday night (Beta)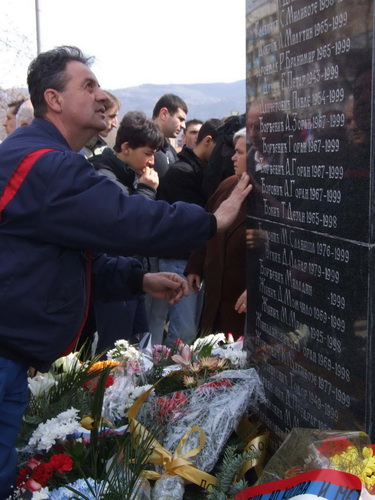 Kosovo Serbs in Kosovska Mitrovica gather to mark the 10th anniversary of the beginning of NATO attacks on the country (Beta)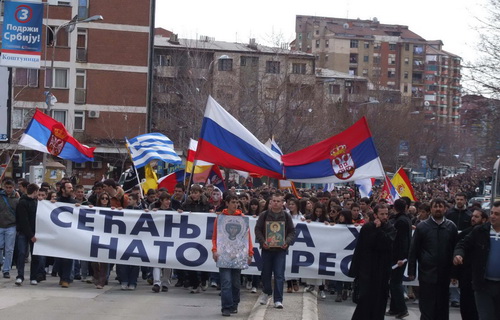 Kosovo Serbs in Kosovska Mitrovica gather to mark the 10th anniversary of the beginning of NATO attacks on the country (Beta)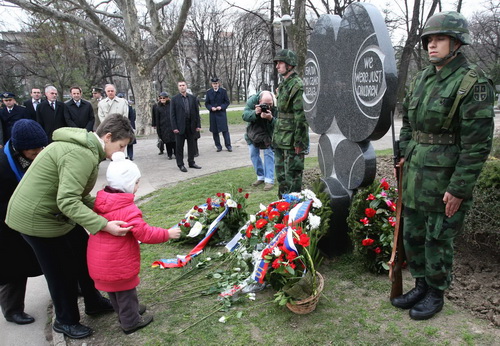 A girl places flowers at a memorial dedicated to the children who were killed during NATO attacks on Serbia (Tanjug)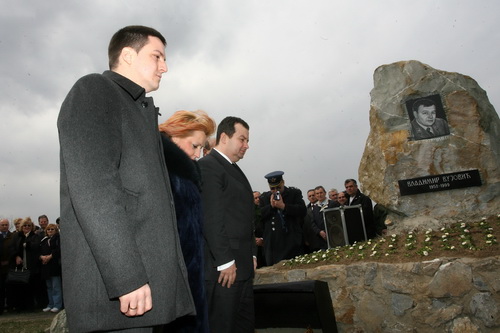 SPS and state officials Branko Ružić, Ivica Dačić, Slavica Đukić-Dejanović are seen on Straževica Hill, near Belgrade, attending a ceremony marking the tenth anniversary...(Tanjug)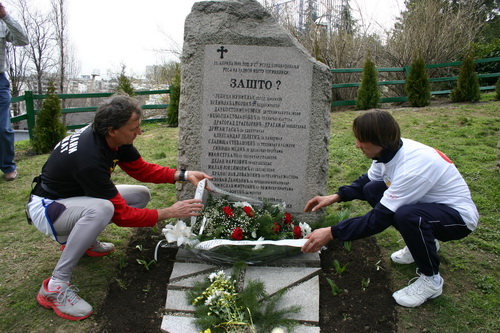 Athletes from Serbia and the Republic of Srpska (RS) ahead of starting a marathon today dedicated to the victims of the NATO aggression, place flowers at a memorial to those killed when RTS TV premises were bombed. The memorial is inscribed with the names of the victims and the word, "Why?" (Tanjug)
_____________________________

---
TOPICS: Foreign Affairs; News/Current Events
KEYWORDS: anniversary; bombing; mcappeaser; mccainlegacy; mccaintruthfile; mcterrorist; nato; serbia
---
Navigation: use the links below to view more comments.
first 1-20, 21 next last
---
---
---
---
---
---
---
---
---
---
---
---
---
---
---
---
---
---
---
---
---
Navigation: use the links below to view more comments.
first 1-20, 21 next last
---
---