Greetings from the Holy City of Egg Harbor Township, NJ!
Most compassionate, rational Freeper of the year award goes to LIBWACKER;
"I think it's great. Looks like she [an innocent women beaten by a cop] learned a valuable lesson"
---
Howdy.

They currently call me Tweek
(among other things).

I'm an eight year Cold War Sub Vet
under Reagan/Bush (85-93)

ME

These are the boats I was on. Maybe I know you?:
U.S.S. Skipjack (SSN 585)
| | |
| --- | --- |
| | |
| U.S.S. Lewis & Clark (SSBN 644(Gold)) | |
| U.S.S. Benjamin Franklin (SSBN 640(Blue)) | |
| NR-1 (Worlds only Nuclear Powered DSRV) | |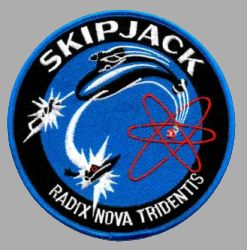 ---
Personal heroes:
BASICLOAD SAYS; "When will it be OK for Gays to openly serve in our military? When we change the entire culture of our country, thats when.
When there are no more male and female bathrooms and the Army requires females to shower with me in the same open showers, thats when.
A female in the military deserves no more privacy than I deserve when it comes to my right NOT to be looked at by a gay man while undressed.
So you see that there is no good way out of this situation, but I will tell you one thing, the secular liberals in this country cannot have their cake and eat it too. When I have soapy boobs in my face in the shower, gays can look at my butt.
That'll do for now, otherwise I'd fill up a dozen pages!
This is all vanity stuff that most people do not care about anywho, but it's nice to know a little about a person.