---
Henry Pump 22 Rifle
Am Shooting Journal ^ | 10/29/2018 | E Pederson


Posted on 10/29/2018 5:41:13 AM PDT by w1n1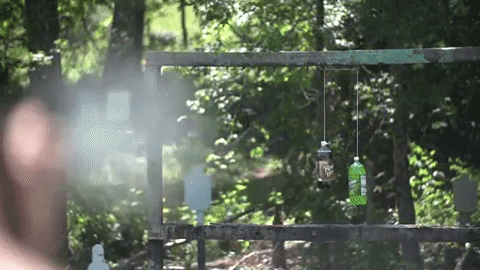 The pump action gun design is as American as it gets.
One of the most prolific was the old Winchester Model 1890 that came in various of .22 caliber rimfire chambers.
Once popularized in the shooting galleries and carnivals, the pump .22 has withered into the past.
In such a huge market of .22 rifles, Henry is famous for its lever-action rifles.
But, Henry Repeating firearms still thinks theres still a place for the pump action with its Pump Action rifle in .22LR and .22 WMR.
At a quick glance if this pump action reminds you of the old gallery guns, you're right.
These Henry pump action are similar to the 1890 and 1906 Winchester.
-Henry pump action holds 23 short rounds.
-The Henry pump is also a great gun to get youngster into shooting.
-They're not very loud with zero kick.
-The rifle has a dove tail cut into the receiver for possible scope mount.
-The stock is a straight comb type.
-With just iron sights at 35 yards its still very accurate, in the video Eric has a grouping of a grapefruit size.
-The Henry Pump action S/L/LR is a perfect plinker or squirrel (small game) gun. Read the rest of this Henry Pump 22 rifle.

---
TOPICS: Hobbies; Outdoors
KEYWORDS: blog; blogpimp; clickbait; eighthgrade; eightthgrade; henryfirearms; momsbasement; pimp; plagiarist



---
To: w1n1
Awesome rifle for takin' care of your local POA varmints.
Everything from Henry is AWESOME!!
Proud owner of MANY Henry rifles...

2
posted on
10/29/2018 6:52:23 AM PDT
by
harpu
( "...it's better to be hated for who you are than loved for someone you're not!")
---
To: harpu
Wife bought me a 22 lever action Golden Boy for Christmas a few years back. One of my best presents ever. Had wanted one since seeing an Ithaca lever action in a Sears catalogue when I was about 9 or 10.
---
FreeRepublic.com is powered by software copyright 2000-2008 John Robinson