---
American Legion is Back - Olney, MD Week 296, 9-24-11
Posted on 09/28/2011 5:44:58 PM PDT by trooprally
After several weeks of having other commitments, The American Legion presence was once again felt on the corner. Joining us were Glenn (USMC - Iwo Jima), Dave (Army - WWII) and friend Janet, and Halsey (USMC - Korea). Glenn has been on sick leave for about 4 weeks but made it back as soon as he felt better.
6 other Patriots in Olney this Saturday include Lurkers Bill & Jim, Fraxinus, GunsAreOK, [Mrs] Trooprally and myself
Altogether there were 10 patriots supporting our troops.
Pics by [Mrs] Trooprally
BELOW: Glenn, Janet and Dave taking up position on our left flank. No picture of Halsey today.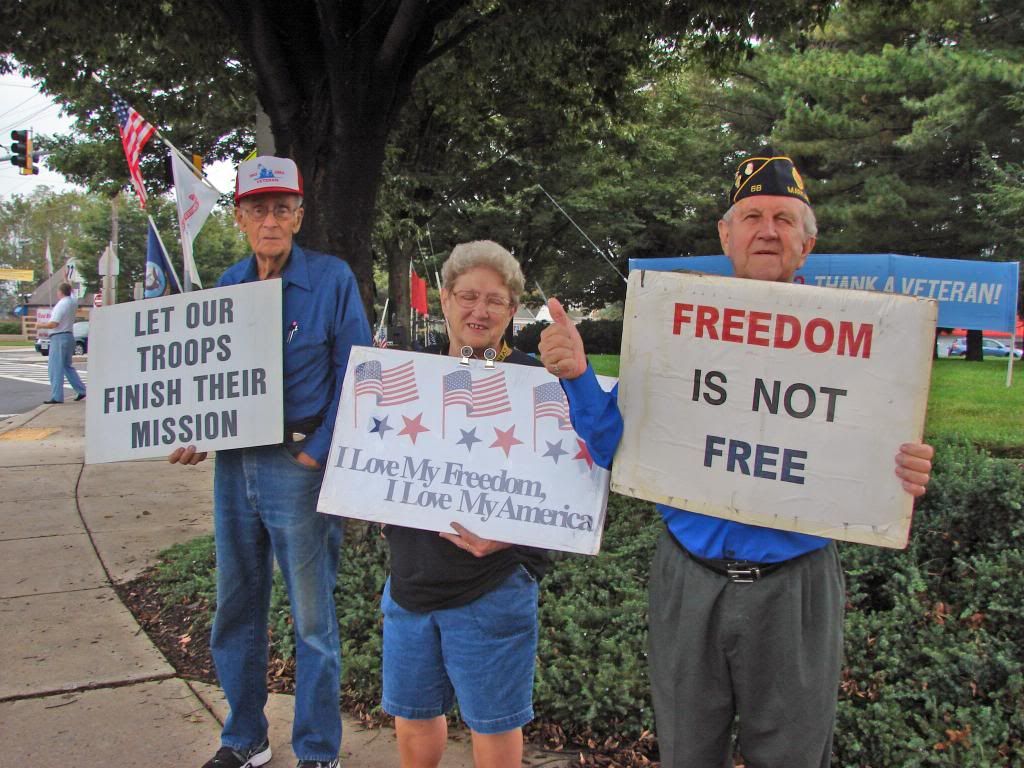 BELOW LEFT: GunsAreOK with me in the back ground talking to Glenn. BELOW RIGHT: Lurker Jim and Fraxinus.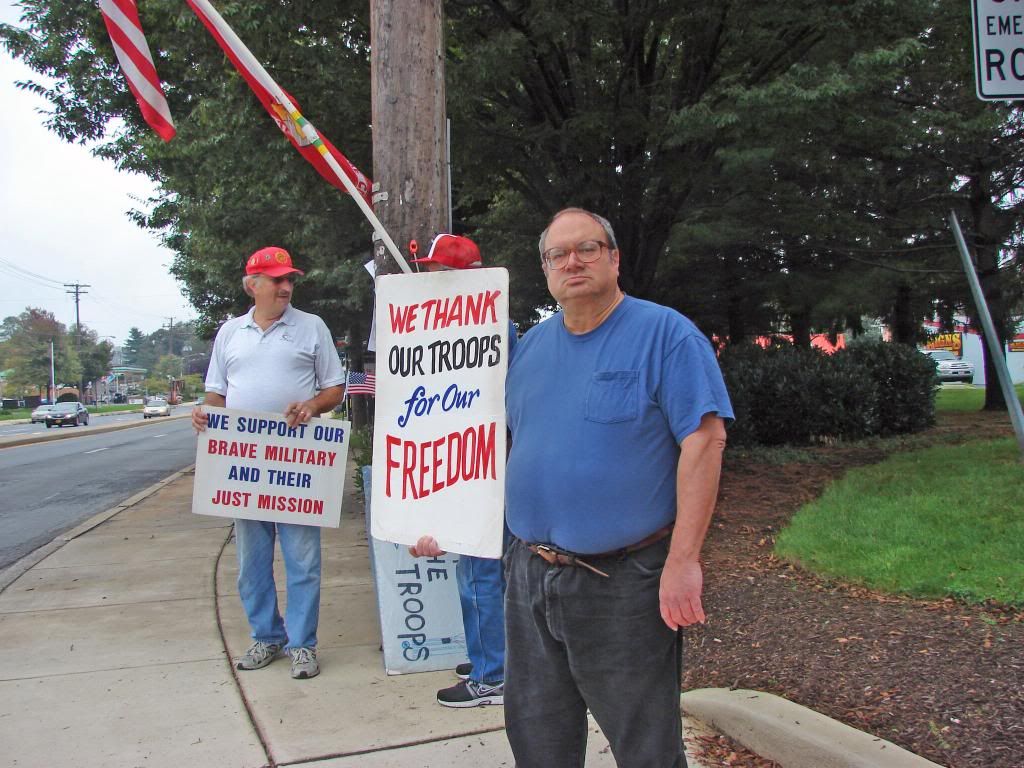 No pictures of Lurker Bill or [Mrs] T this week.
BELOW: Some neat cars and supporters. The semi-truck driver comes by almost every week and gives us a wave and a big blast of his air horn.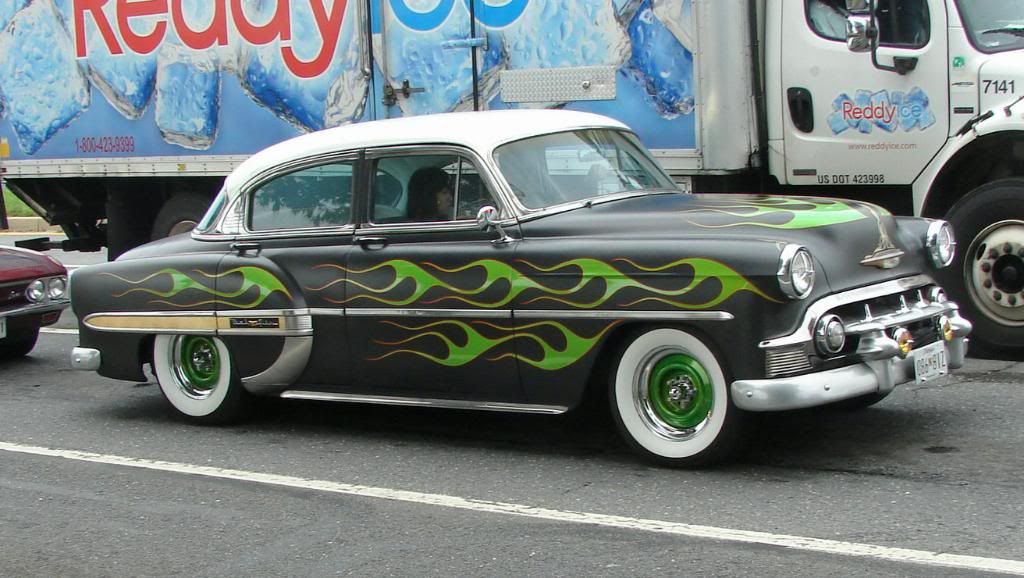 And of course the moonbats.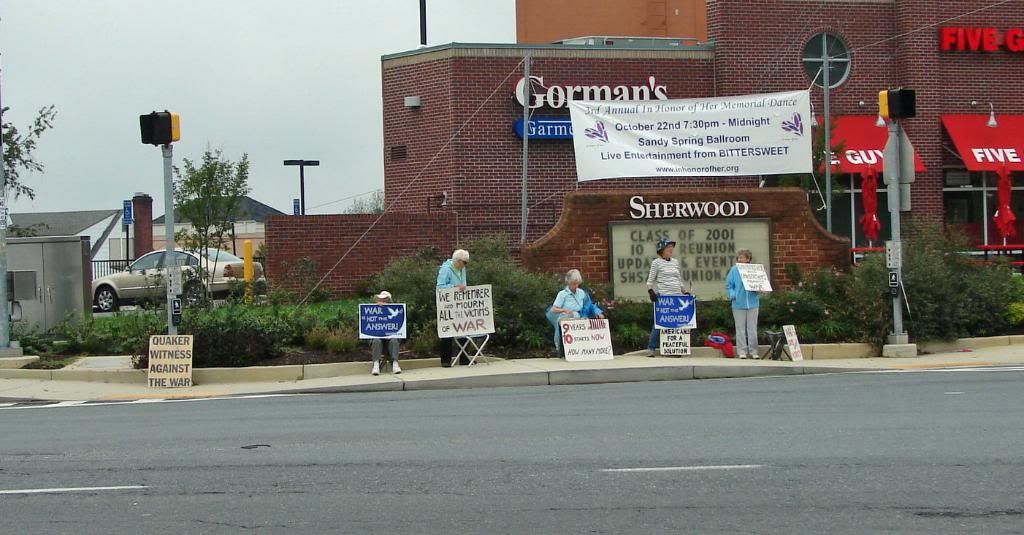 ---
TOPICS: Activism/Chapters; Free Republic; US: Maryland; US: Virginia
KEYWORDS: aar; military; mobilizingmothers; moonbats; opinfinitefreep; patriotism; peaceactionmc; quakers; rally; supportourtroops
---
---
---
---
---
---
---
---
---
---
---
---
---
---