---
Ford will ask Trump to cut fuel-economy rules, CEO says; 'no demand' for hybrid, electric cars
Green Car Reports ^ | Dec 5, 2016 | Stephen Edelstein


Posted on 12/05/2016 8:48:34 AM PST by GonzoII
---
Navigation: use the links below to view more comments.
first previous 1-20 ... 61-80, 81-100, 101-120, 121-126 last
---
To: ConservativeMind
"It is comfortable, economical, ..."
Thanks for the Info. on your hybrid Fusion. If Ford sees no demand for its hybrids, it must be because they don't know how to sell them, or maybe because they don't want hybrids to eat into other higher-margin cars.
---
To: zencycler
Now I understand...
If you want to go faster, just drop in a bigger "real" internal combustion engine, right?
Touche!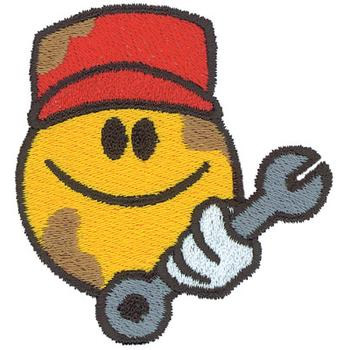 122
posted on
12/06/2016 4:47:17 AM PST
by
BwanaNdege
("The church ... is not the master or the servant of the state, but the conscience" - Luther)
---
To: BlueStateRightist
Shouldn't Trump see what Ivanka has to say about this first?
[Snort!]

123
posted on
12/06/2016 4:54:35 AM PST
by
COBOL2Java
(1 Tim 2:1-3)
---
To: cymbeline
To be fair, every automaker's low MPG cars subsidize the sale of their hybrids. This helps automakers meet annual EPA MPG averages.
It does make for a good, solid car, though.

124
posted on
12/06/2016 6:03:07 AM PST
by
ConservativeMind
("Humane" = "Don't pen up pets or eat meat, but allow infanticides, abortion, and euthanasia.")
---
To: ConservativeMind
"To be fair, every automaker's low MPG cars subsidize the sale of their hybrids"
I'm not the brightest guy around. Are you saying that the hybrids can't be sold for a decent profit, but that the hybrids are needed to bolster a given manufacturer's fleet fuel efficiency value.
---
To: cymbeline
Hybrids would cost several thousand dollars more to the consumer for automakers to make a similar profit.
It's basically comes down to CAFE requirements for MPG and pollution. The EPA allows car companies to sell more polluting, inefficient, vehicles as long as the overall fleet meets a certain minimum standard.
Some automakers meet the increasing MPG by using substitutes to MPG (which the EPA allows). Such substitutes can be $3,000-$5,000 to Tesla for its sale of a fully electric car, subsidize its own manufacture of a hybrid or electric car, or modify your cars to use 85% ethanol (which the EPA counts as positive credit toward corporate CAFE requirements—it might be that a car capable of using 85% ethanol is considered to have 5 MPG better than it really has).
126
posted on
12/06/2016 7:32:48 AM PST
by
ConservativeMind
("Humane" = "Don't pen up pets or eat meat, but allow infanticides, abortion, and euthanasia.")
---
Navigation: use the links below to view more comments.
first previous 1-20 ... 61-80, 81-100, 101-120, 121-126 last
---
---
FreeRepublic.com is powered by software copyright 2000-2008 John Robinson