Posted: 15th February 2013 by
Taxi Hack
in
Uncategorized
I was reluctant to get on Twitter… I'm really busy, and I just don't have time to pay attention to the moronic missives of talentless rappers or some vapid celebutard's most recent yeast infection. Seriously… if you aren't banging Kim Kardashian, why would you give a rat's ass about anything she has to say? But on the other hand, I find that I do like reading the tweets of other hacks… misery loves company, I suppose. But most of all, I enjoy Twitter accounts that make me laugh or offer incisive political commentary. It is truly a shame that most of my literary heroes died before Twitter… can you imagine following the Twitter feeds of the likes of Hunter Thompson, Mark Twain, Ambrose Bierce, or HL Menken?
If you don't know who those people are, you need a library card… badly… twenty bucks says you voted for Obama.
I deeply regret that Andrew Breitbart passed before I got on Twitter.
I have enjoyed @ShitMyDadSays for a long time… a truly epic and hilarious account that reminds me of my own old man. But without a doubt, The Greatest Twitter Account Ever is a superhero… not Batman, not Superman, not Spiderman or Aquaman. No, I proudly follow the Twitter account of Florida Man.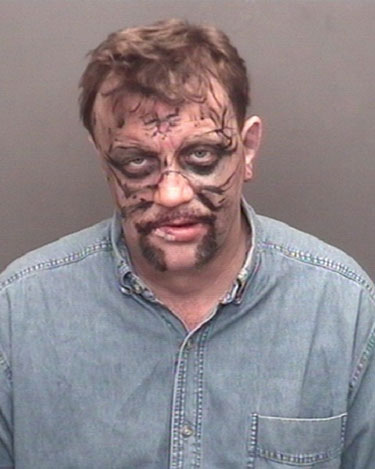 Florida Man is the real-life headlines about the world's worst superhero. Just some of his recent posts:
Florida Man Arrested While Sunbathing Naked And Holding Rubber Penis
Florida Man Arrested For Driving While Masturbating With A Toy Gun In His Ass
Florida Man Mistakes Girlfriend For Hog, Shoots Her
Florida Man Accused Of Shooting Six Cows In The Face
Florida Man Arrested For Calling 911 After His Cat Was Denied Entry Into Strip Club
Florida Man Accidentally Shoots Off Penis And Testicles While Cleaning Gun
Florida Man Smokes Synthetic Pot, Shoots Glock, Runs Around Neighborhood Naked
Hallucinating Florida Man Seeing Imaginary Aliens Walks Into Store With With Large Knives And Asks Not To Be Eaten
Florida Man Caught Masturbating In Front Yard, Left "Unknown Clear Liquid Substance" On Door Knob
Florida Man Busted For Performing Back Alley Butt Injections
I truly wish I had thought of this. Sheer, unadulterated genius. Ever since I discovered him, I have laughed daily at his zany news headlines, and as a Florida taxi driver, I am certain I have driven Florida Man on more than one occasion. Florida Man deserves to get wealthy from this, and I hope to someday be his personal chauffeur and sidekick, like Cato to the Green Hornet. Just gotta get me the cap and black gloves…
Or maybe a ballgag, a six-pack of Vaseline, and a spatula…
Follow @_FloridaMan on Twitter. You won't regret it.
Also, hat tip to David Burge, aka @IowaHawkBlog for introducing me to Florida Man. Follow him on Twitter. Remember I mentioned incisive political commentary earlier? This man is a straightrazor of political insight. You'll get smarter reading his blog.
And while you are at it, follow me too… @TheTaxiHack.