---
To: MEG33; onyx; JustAmy; trisham; RedMDer; musicman; deoetdoctrinae; xzins; DoughtyOne; TheOldLady; ...
Thank you very much, MEG33!!
Woo hoo!!
And this just in:
$10.00 from Michigan
$50.00 from California
$30.00 from Texas
$10.00 from Idaho
$10.00 from North Carolina
$20.00 from Washington
$20.00 from Arizona
$10.00 from Colorado
$20.00 from Washington
Thank you all very much!!
FReepers are the absolute greatest!!
God bless.
6
posted on
11/27/2017 12:41:12 PM PST
by
Jim Robinson
(Resistance to tyrants is obedience to God!)
---
To: everyone
7
posted on
11/27/2017 12:58:57 PM PST
by
MEG33
(SUPPORT FREE REPUBLIC***DONATE MONTHLY IF POSSIBLE)
---
To: Freeper; Patriot; Donors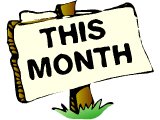 2017 Q4 Scoreboard — ranked by total receipts
Rank
Location
Receipts
Monthlies
Total
#
Avg/Per
Total
#
Avg/Per
1

California
$8,014.31
211
$37.98
$1,358.00
70
$19.40
2

Texas
5,958.00
179
33.28
961.00
58
16.57
3

Florida
4,118.00
136
30.28
1,115.00
51
21.86
4
Pennsylvania
3,322.00
80
41.52
336.00
20
16.80
5
Washington
2,160.00
78
27.69
397.00
22
18.05
6
Arizona
2,121.00
74
28.66
456.00
26
17.54
7
Virginia
2,105.00
81
25.99
415.00
23
18.04
8
New York
2,010.00
73
27.53
435.00
23
18.91
9
Illinois
1,723.00
62
27.79
449.00
25
17.96
10
North Carolina
1,705.00
63
27.06
380.00
21
18.10
11
Ohio
1,687.00
64
26.36
345.00
23
15.00
12
Massachusetts
1,685.00
53
31.79
395.00
15
26.33
13
Georgia
1,532.00
52
29.46
473.50
24
19.73
14
Colorado
1,364.68
53
25.75
364.34
16
22.77
15
Maryland
1,275.00
48
26.56
340.00
20
17.00
16
New Jersey
1,253.00
45
27.84
154.00
6
25.67
17
Tennessee
1,185.00
33
35.91
220.00
14
15.71
18
Alabama
1,155.00
37
31.22
240.00
15
16.00
19
Missouri
1,145.00
36
31.81
200.00
11
18.18
20
Oklahoma
1,135.00
35
32.43
180.00
10
18.00
21
Michigan
1,030.00
49
21.02
225.00
15
15.00
22
Oregon
932.61
34
27.43
235.00
15
15.67
23
New Hampshire
926.70
21
44.13
95.00
4
23.75
24
Idaho
747.00
22
33.95
157.00
8
19.62
25
Nevada
693.00
17
40.76
113.00
6
18.83
26
Connecticut
675.00
18
37.50
235.00
7
33.57
27
South Carolina
665.00
26
25.58
170.00
10
17.00
28
Wisconsin
662.00
20
33.10
226.00
8
28.25
29
Louisiana
660.00
17
38.82
130.00
6
21.67
30
Maine
545.00
10
54.50
55.00
3
18.33
31
Kansas
540.00
13
41.54
45.00
4
11.25
32
New Mexico
508.50
22
23.11
74.00
5
14.80
33
Kentucky
505.00
19
26.58
110.00
5
22.00
34
Nebraska
490.00
9
54.44
70.00
4
17.50
35
Indiana
480.00
24
20.00
165.00
12
13.75
36
Utah
400.00
14
28.57
190.00
7
27.14
37
Arkansas
390.00
9
43.33
40.00
3
13.33
38
Minnesota
365.00
22
16.59
210.00
10
21.00
39
United Kingdom
360.00
6
60.00
80.00
3
26.67
40
Mississippi
335.00
10
33.50
125.00
5
25.00
41
Canada
295.00
10
29.50
10.00
1
10.00
42
West Virginia
262.00
7
37.43
48.33
2
24.16
43
Switzerland
250.00
1
250.00
44
Alaska
240.00
6
40.00
40.00
2
20.00
45
Vermont
150.00
5
30.00
10.00
1
10.00
46
Iowa
135.00
8
16.88
40.00
2
20.00
47
Delaware
135.00
9
15.00
50.00
4
12.50
48
Montana
115.00
8
14.38
25.00
3
8.33
49
Hawaii
100.20
5
20.04
20.00
2
10.00
50
South Dakota
70.00
4
17.50
15.00
1
15.00
51
Germany
70.00
2
35.00
52
North Dakota
40.00
3
13.33
10.00
1
10.00
53
Puerto Rico
25.00
1
25.00
54
Ukraine
25.00
1
25.00
55
District of Columbia
25.00
1
25.00
56
Rhode Island
20.00
1
20.00
20.00
1
20.00
57
Japan
20.00
2
10.00
10.00
1
10.00
58
Norway
20.00
2
10.00
10.00
1
10.00
59
Philippines
10.00
2
5.00
5.00
1
5.00
Israel
10.00
1
10.00
Never Never Land
3,074.45
126
24.40
708.00
52
13.62
61 locations total
$63,644.45
2,079
$30.61
$12,995.17
709
$18.33
---
FreeRepublic.com is powered by software copyright 2000-2008 John Robinson