---
'Es cuando muere': Virginia Senate panel again kills bill to give immigrants driving cards
The Roanoke Times ^ | January 25, 2018 | Robert Zullo


Posted on 01/25/2018 9:41:22 AM PST by Perseverando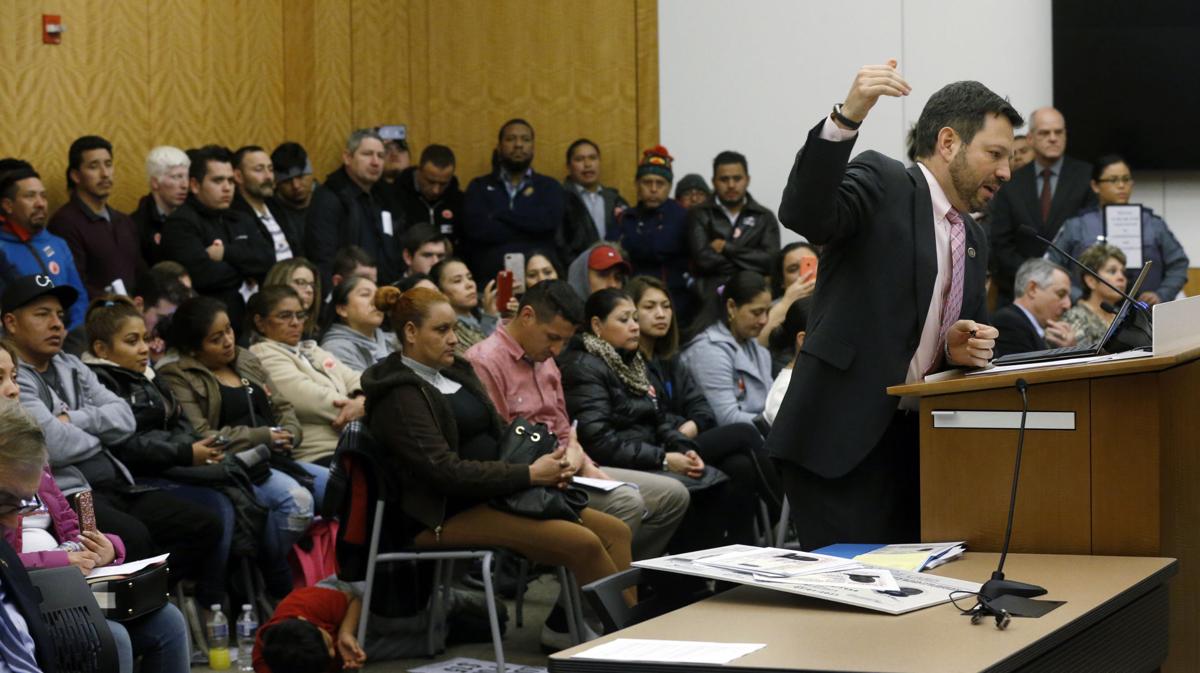 Scores of supporters — many Spanish-speaking — of a bill that would provide a "driver-privilege card" to undocumented drivers got a tough lesson in the language of the General Assembly on Wednesday, when Republicans on the Senate Transportation Committee killed the legislation on a party-line vote.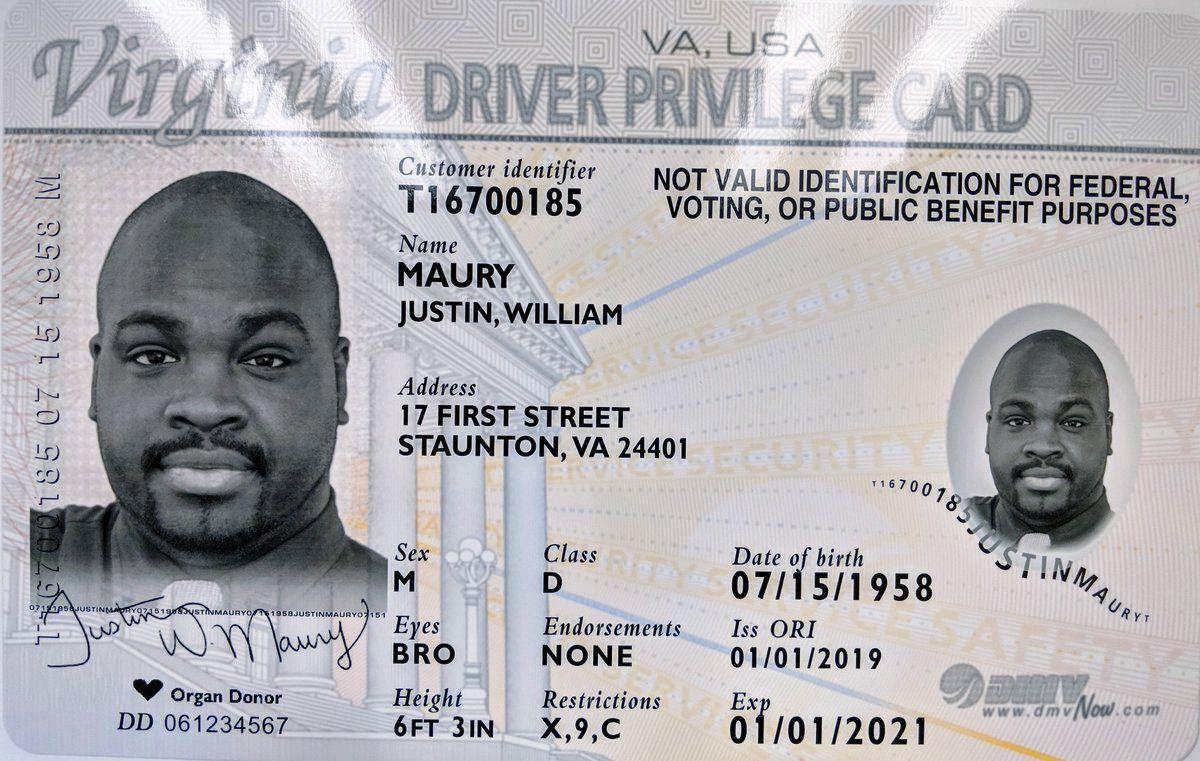 Despite initial cheers and applause at hearing the word "passed," it quickly became clear that the bill by Sen. Scott Surovell, D-Fairfax, would not advance out of committee for the third year in a row.
"Passed by indefinitely es cuando muere (is when it dies)," one disenchanted supporter told another as dozens of people filed out into the hallways of the Capitol and upstairs to rally around the statue of Thomas Jefferson.
Nestor Rendon, a 33-year-old construction worker from Chesapeake, was carrying his sleepy 5-year-old daughter, Briana, on his shoulder as he came to grips with the fact that the push to find a pathway for immigrants, regardless of their legal status, to drive legally in Virginia if they had filed a state income tax return appeared to have fallen short again.
"I feel a little tired, a little deceived," said Rendon, who has been in Virginia for 13 years after leaving Mexico. "It's the principal obstacle to working."
Surovell said the bill, which still has a companion measure by Del. Robert S. Bloxom Jr., R-Accomack, alive in the House of Delegates, is a tough sell for Republicans given the hard right turn the GOP has taken under President Donald Trump. Trump's anti-immigrant campaign rhetoric has carried into the White House, mostly recently manifest in his reported lamentation of immigrants from "shithole countries" entering the United States.
"I think the president has really poisoned the well on a lot of immigration-type issues," Surovell said. "There's a lot of members that have sympathy for people, but the politics are really getting in the way."
Sen. Amanda Chase, R-Chesterfield, a member of the Transportation Committee who has partnered with Surovell on legislation in the past, said she couldn't bring herself to support his bill.
"We have a lot of folks in my district who are very concerned that there are people here in our county who are undocumented," she said. "A lot of people in my district would say, 'If you get a Virginia driver's license, you need to be here legally.' "
She said potential political consequences from GOP voters did not play a role in her decision.
"We want the federal government to do their job," Chase said. "I go for what I feel like is the best thing for my district."
Chase said she was conflicted about the issue, adding that she understood arguments that bringing undocumented drivers into a regulatory framework could help reduce hit-and-runs and uninsured driving and fix other issues.
But she said Republicans also fear that the cards could be a "slippery slope" and create problems at the polls, despite the fact that the mock-up card prepared by the Department of Motor Vehicles says "not valid for federal, voting or public-benefit purposes."
"This is something I want to work with out of session," she said, adding that Surovell's bill wasn't ready for "prime time."
"It's an ignored problem and it's something we need to talk about," Chase said.
The DMV did a lengthy 2016 study. It convened dozens of representatives from law enforcement and governmental organizations, immigrant-rights and Hispanic groups, and state and local officials, among others, to hammer out a framework for providing the cards. The DMV supported the bill in 2016 but did not take a position this time around, Surovell said.
Surovell said the bill had broad benefits, including bringing in what he estimated at $1 billion to state coffers from income taxes, driver fees and insurance premium taxes. There are about 400,000 undocumented people in Virginia, he said.
"A lot of people who are not legally present are living in an underground economy," Surovell said. "It's about preventing accidents. It's about reducing the number of hit-and-run collisions. It's about broadening the pool of people paying into insurance. It's about quality of life for these folks' children who, like anybody else, need to go to the doctor or school."
And it's an issue that's not going away.
"The federal government has no right to tell us who can and can't drive in our state. That's up to us," Surovell said.
Luis Aguilar, 30, an organizer from Alexandria with CASA in Action, an immigrants-rights group, told supporters in Spanish afterward that the vote was a lesson in staying organized and active.
He added that lawmakers' sympathies wouldn't help them get to work.
"We're not going to stop," he said in Spanish. "We have to stay organized and connected."

---
TOPICS: Constitution/Conservatism; Foreign Affairs; Government; US: Virginia
KEYWORDS: aliens; illegals; vageneralassembly; votefraud
---
---
---
---
---
---
---
---
---
---
---
---
---
---