~ The FReeper Canteen Presents ~
~ Remembering Our Troops!! ~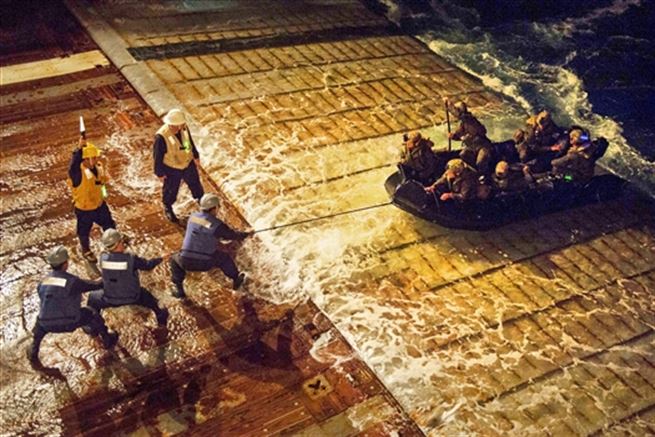 MARINE MUSCLE
U.S. Navy sailors pull a combat rubber raiding craft carrying Marines into the well deck of the amphibious dock landing ship USS Germantown during amphibious operations in the Philippine Sea, Sept. 11, 2014.







Canteen Mission Statement
Showing support and boosting the morale of
our military and our allies' military
and family members of the above.
Honoring those who have served before.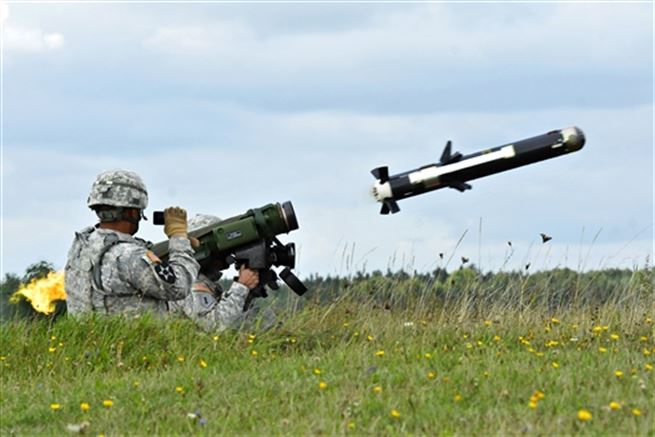 JAVELIN THROW
U.S. soldiers fire an M98 Javelin weapon system during range operations on the Joint Multinational Readiness Center in Hohenfels, Germany, Sept. 23, 2014.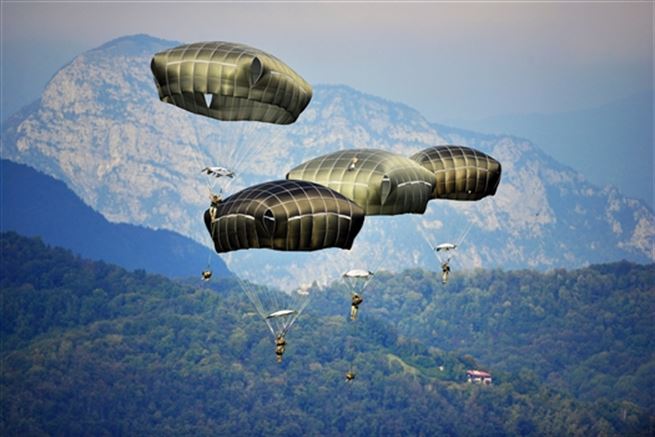 PARATROOPERS JUMP
U.S. Army paratroopers descend at Juliet Drop Zone near Pordenone, Italy, Sept. 24, 2014, with the Italian Dolomite mountain range behind them. The paratroopers are assigned to the 173rd Airborne Brigade and based in Vicenza, Italy.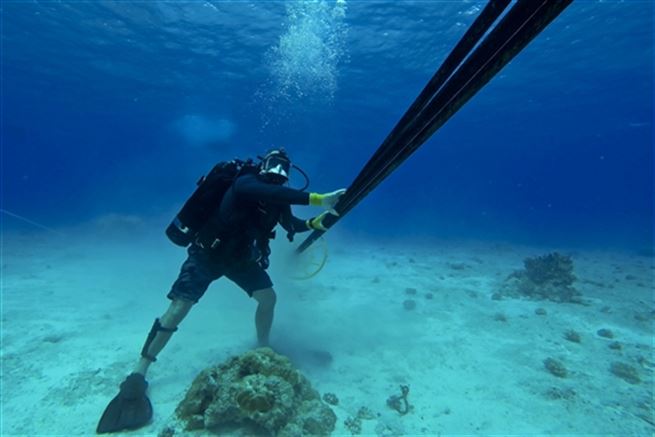 UNDERSEA CONDUIT
U.S. Navy Petty Officer 1st Class Leroy Schnathorst guides subsea cables through a horizontally directionally drilled conduit at the Kwajelein Missile Impact Scoring System Range in Gagan, Marshall Islands, Sept. 8, 2014. The Underwater Construction Team 2 Construction Dive Detachment Alpha is deployed to the Pacific region inspecting, maintaining and repairing various underwater and waterfront facilities in support of the U.S. Pacific Fleet.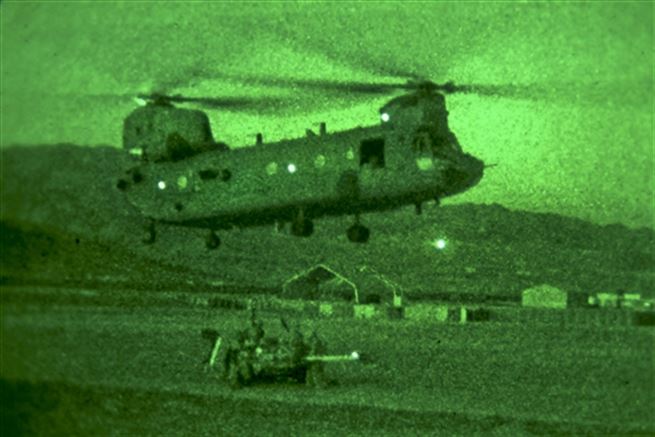 SLINGLOAD OPERATIONS
As seen through a night-vision device, U.S. soldiers prepare to hook an M777A2 weapon system to a CH-47 Chinook helicopter during slingload operations on Forward Operating Base Lightning in Afghanistan's Paktya province, Sept. 24, 2014. The mission is part of an ongoing retrograde on Forward Operating Base Lightning. The soldiers are assigned to Field Artillery Squadron, 3rd Cavalry Regiment.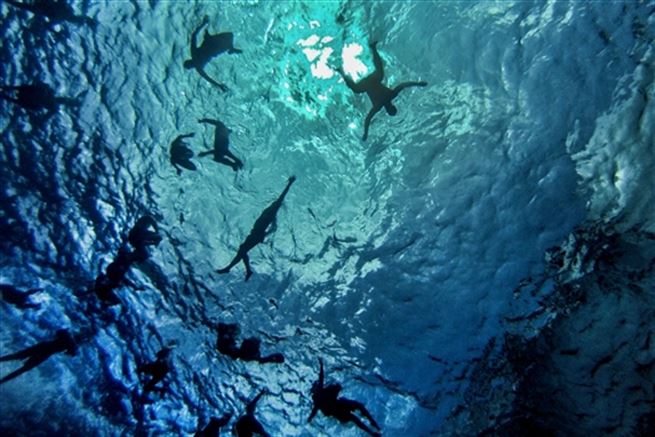 SWIM CALL
U.S. sailors participate in a swim call in the Philippine Sea, Sept. 27, 2014. The sailors are assigned to the guided-missile destroyer USS Halsey, which is deployed to the U.S. 7th Fleet area of responsibility to support security and stability in the Indo-Asia-Pacific region.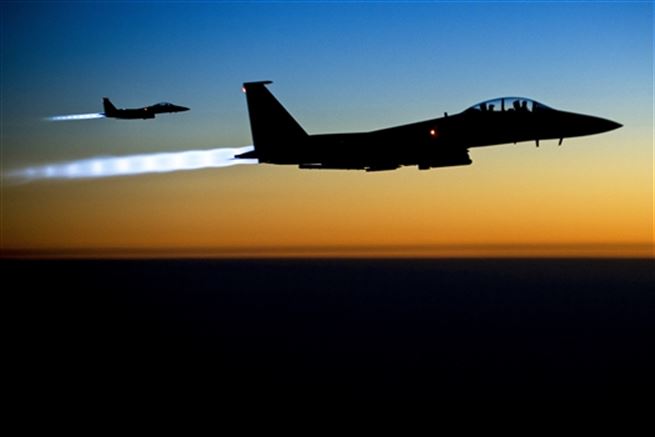 AFTER AIRSTRIKES
A pair of U.S. Air Force F-15E Strike Eagles fly over northern Iraq after conducting airstrikes against Islamic State of Iraq and the Levant targets in Syria, Sept. 23, 2014.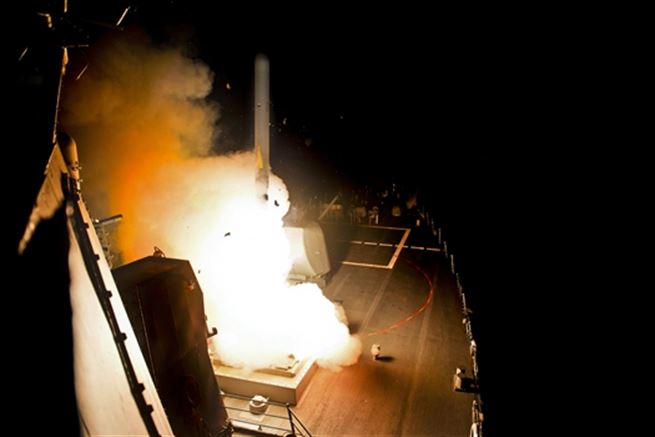 RED SEA OPERATION
The guided-missile destroyer USS Arleigh Burke launches a Tomahawk cruise missile in the Red Sea, Sept. 23, 2014, to conduct strikes against targets in the Islamic State of Iraq and the Levant, or ISIL.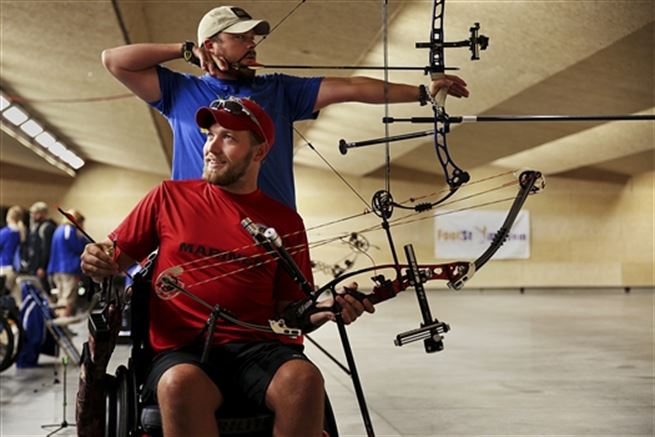 LETTING LOOSE
Marine Cpl. Richard Stalder, front, discusses shots during archery practice as Marine Sgt. Clayton McDaniel, back, aims at a target before the start of the Warrior Games at the Olympic Training Center in Colorado Springs, CO, Sept. 24, 2014.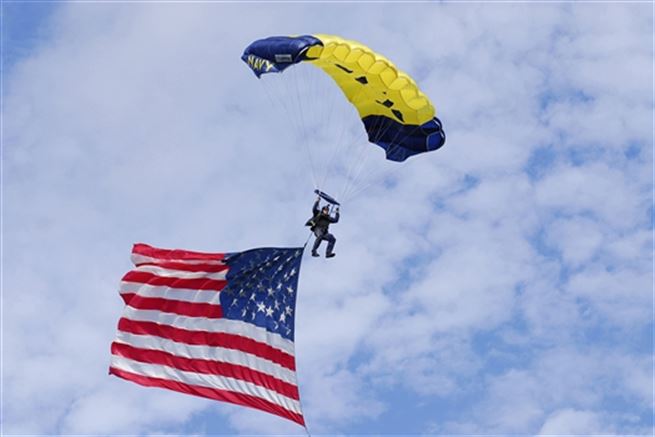 SPECTACULAR LANDING
Navy Chief Brad Woodard carries the American flag as he prepares to land during the Star Spangled Spectacular in Baltimore, MD, Sept. 12, 2014. Woodard is a member of the Leap Frogs, the U.S. Navy's parachute demonstration team.

Please remember that The Canteen is here to support
and entertain our troops and veterans and their families,
and is family friendly.