---
To: rktman
The arson was committed by (pick one):
1) Jews
2) Christians
3) Moslems
4) Buddhists
5) Hindoos
6) Mormons
7) Little green men from Mars
Take your time ...
15
posted on
05/22/2019 8:16:09 AM PDT
by
NorthMountain
(... the right of the peopIe to keep and bear arms shall not be infringed)
---
To: NorthMountain
You left out false flag attack by Sunnis to implicate Shias, and false flag attack by Shias to implicate Sunnis.
---
To: NorthMountain
Wasn't there an Amish guy fleeing the scene with
fake curls glued to each side of his head?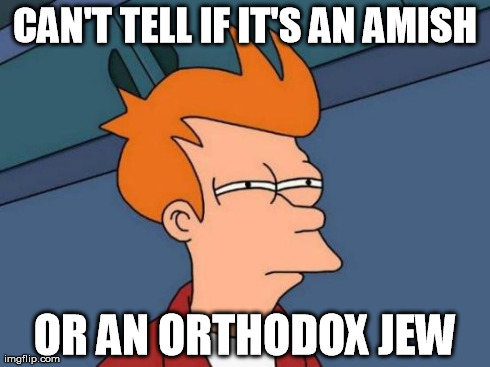 21
posted on
05/22/2019 10:40:40 AM PDT
by
MikelTackNailer
(NRT, NewRome Tacitus, just don't call me late to dinner.)
---
To: NorthMountain; Zathras
Sadly, my working theory is one of the Hasidic anti-Zionist cults in the old city.
They're a disagreeable lot: hate all other Jewish people, strongly anti-Zionist, hate the IDF, and hate what they perceive to be conversion attempts.
As a Modern Orthodox Israeli guy from a Charedi family who essentially was a career IDF pilot, these guys REALLY hate me.
27
posted on
05/23/2019 8:22:45 AM PDT
by
Jewbacca
(The residents of Iroquois territory may not determine whether Jews may live in Jerusalem)
---
FreeRepublic.com is powered by software copyright 2000-2008 John Robinson