---
Sir Ian McKellen returns [as Gandalf] to the big screen in The Hobbit film
Telegraph.uk ^ | 25/05/2008 | Nick Squires


Posted on 05/25/2008 6:32:45 AM PDT by yankeedame
Sir Ian McKellen returns to the big screen in The Hobbit film
By Nick Squires in Sydney
Last updated: 1:28 PM BST 25/05/2008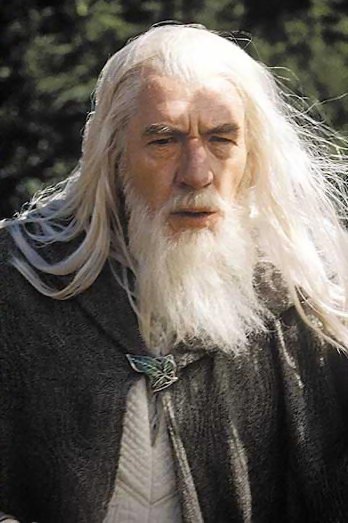 Sir Ian McKellen will reprise the role of Gandalf the wizard for two films to be made based on Tolkien's classic book The Hobbit, it has been confirmed. The two movies - The Hobbit and a sequel which has yet to be named - will be filmed in New Zealand and released in 2011 and 2012.
Andy Serkis, the actor who played Gollum with the help of digital wizardry, will also return for the Hobbit film, but other characters have yet to be decided.
Details of casting for the two films were revealed by executive producer Peter Jackson and the films' director, Mexican Guillermo del Toro, during an hour-long live internet chat with fans.
The Hobbit films are likely to be as eagerly anticipated as the Oscar-winning Tolkien Lord of the Rings trilogy.
The Hobbit village of Hobbiton would be rebuilt "bigger and even better than it was" in the Lord of the Rings, Jackson said.
"It is unlikely we will need any locations outside of New Zealand, which has always been the perfect Middle Earth," he added.
"There is nothing yet that Tolkien has described that we haven't managed to find in this amazing little country and I expect 'The Hobbit' to be no different."
Earlier this year Sir Ian said he had been told by Peter Jackson that the director "couldn't imagine The Hobbit without Gandalf… I am keeping my diary free for 2009!"
Del Toro was confirmed as director last month after the project was given the go-ahead when Jackson and Hollywood studio New Line ended a lengthy battle over dividends from the "Lord of the Rings" series.
The trilogy brought in nearly $US three billion dollars in global box office takings, not counting DVD sales, and between them the movies won 17 Oscars.
In 2004, the final installment "The Return of the King" was awarded the best picture Oscar, the first time ever that a fantasy film won the award.
The Hobbit is set in Middle Earth and is a prelude to the Lord of the Rings trilogy.
The book tells the story of how Bilbo Baggins sets off on a quest accompanied by 13 dwarves and Gandalf the wizard to confront a dragon.
Pre-production work on the films, which have a combined budget of US$150 million, will begin in 2009. They will be shot back-to-back beginning in 2010.

---
TOPICS: Books/Literature; Miscellaneous; Music/Entertainment; The Hobbit Hole
KEYWORDS: hollywood; lotr; moviereview; thehobbit; tolkien
---
Navigation: use the links below to view more comments.
first 1-20, 21-32 next last
---
---
---
---
---
---
---
---
---
---
---
---
---
---
---
---
---
---
---
---
Comment #20 Removed by Moderator
---
Navigation: use the links below to view more comments.
first 1-20, 21-32 next last
---
---