---
Thomas Jefferson: A little rebellion now and then is a good thing
11/04/08 | Kevin Davis


Posted on 11/04/2008 7:33:09 PM PST by KevinDavis

Granted things are not looking good, and I don't think McCain has a chance..

As Thomas Jefferson said A little rebellion now and then is a good thing. We should not give up. We must fight the rats..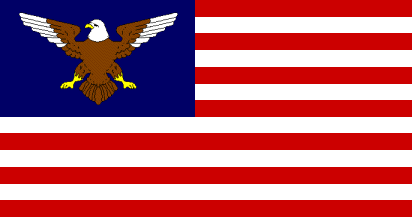 ---
TOPICS: Miscellaneous
KEYWORDS: fight; rebel; vanity



---
To: KevinDavis
Nothing causes more support for a Republican Presidential candidate like 4 years of a Democrat President. If Obama wins, I predict America will come crawling back in 2012. Four years of economic chaos, skyrocketing unemployment, incredibly high energy costs, and pure unadulterated socialism running the White House AND the Congress, and America will be begging to vote for a Republican. Not to mention the fact that they can't just blame all their screw ups on "8 years of bad policies" anymore. Maybe now at least they'll have to take responsibility for their crimes. They'll try to deny it of course, but when America sees that with a completely leftist Federal government things are just getting worse, a Democrat won't be able to get elected if they spend $5 billion on their campaign. Not to mention that the fairness doctrine is going to destroy Fox News and conservative radio, both of which are immensely popular. America is a center-right country, and in 2012, the Democrats are gonna learn that the hard way.
---
To: KevinDavis
3
posted on
11/04/2008 7:47:48 PM PST
by
Inyo-Mono
(In Memory of My Father--WWII Vet and Patriot 1917-1988)
---
To: NavySon
Does this mean a "state of war" exists between the real patriots of the Constitution, and the marxists who just led a coup?
---
To: KevinDavis
I'm 56 and have been politically active since I was 13. The past 43 years have been a steady retreat in the face of the inexorable advance national socialism, which is the ideology of the American Left.
Until this election, we have always been able to do just enough to at worst, prevent the dam from bursting. The dam burst tonight. America is broken and probably cannot be put back together.
---
FreeRepublic.com is powered by software copyright 2000-2008 John Robinson