---
Lazamataz Leaves FR! The Big Oh-P***!
My Fevered Brow | 1/31/2013 | By Laz A. Mataz


Posted on 01/30/2013 10:23:05 AM PST by Lazamataz

First, please click on this music link. This is a necessary part of the effect. Got it playing? Good! Now proceed with my Opus.

I have finally decided that enough is enough. This is my "oh,piss".

The reasons I am leaving Free Republic are three:

WAYCISM: Everyone is so RACIST on Free RepubliKKK. You all constantly post "Must be the Amish" and "Oh, those Amish again" or "Definitely the Amish" when some inner-city hoodlum starts with the shenannigans. That is so WAY RACIST that I call it "WAYSIS"!

I happen to BE an Amish, and I am tired of being blamed for everything. This is a picture of me on my bike.
I have heard it conjectured that the word "Amish" is a code word referring to a person of color, but I can prove that this is not true. Here is a picture of my Amish friend Jebediah. He is my BEST FRIEND and the Best Man in my wedding: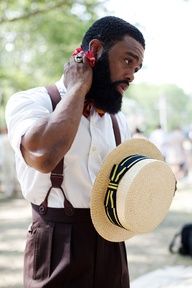 LACK OF ENDORSEMENT OF HOMOSEXUALITY: Then there is the fact that you are all on the wrong side of history (and the shower-soap) when it comes to butterfly-bowel-love. When it comes to homosexuality, we should be sensitive and loving to the giggling little donut-punchers. Never insult the pearl-necklace adorned tumblebunnies, or demean the limp-wristed prancing knob-jockeys in any way. There is nothing wrong with being a petal-covered swishing basket-burglar! If you are an effeminate queenie-baby genuflecting chicken licker, BE PROUD! Discrimination is no longer allowed to be directed at loafer-lightening grass-tickling pounders of fudge. NEVER! No, sir!It is time that we embrace the stool-pushed jolly-ranching graduates of the Assmasters school of backseat driving! Let us once and for all, put aside the prejudice against pink-sequin-adorned squeeze-friendly rectum-flagelators! Why must Free Republic be so hostile to Barbie hugging Broadway-showgirl tootsie-roll-eating lizard worshipers? The hostility I see exhibited to rump-radar-pinging, butterbutt loving, feathered drag princesses horrific, on this forum. There is no way that crisco-hoarding, rainbow-prancing, Fucsia Puffed batty boys deserve this sort of treatment. Can we STOP being so cruel to glitter-loving tail-tickling Cleveland Steamer pooftahs? Can we EVER be civil to three-dollar-bill-collecting rollerblading fan-TAS-tic sword swallowers? Why can't Free Republic be kinder to gerbil-feeding flower sniffing rainbow-squatting bottoms-up boys? This forum is so cruel to chalk-licking lavender sniffing cheeky merrymonkey pole-vaulters! Why are we so cruel to silent-screaming bed-bouncing pump-wearing butt pilots??!? It is wrong to single out and criticize the feminine-acting, stick-twiddling parade-marching ball-jugglers. They cannot help it that they are merrily-hopping NPR-listening musical-favoring chin-trauma patients. Do not ever again mock the whinnying crochet-loving sweetwater flaming mushroom-polishers and the sweetly-flaming pole-licking sequin-wearing arsehole patrollers.
So, it is clear that you are ALL on the wrong side of history and morality, and it is time that I must leave Free Republic because of it.
EXCESSIVE VIOLINS:
You are all so violet here on Free Republic. There is so much violins! I see violin talk ALL THE TIME on this forum. People talk about 'stringing people up' and 'making them face music' and 'fingering their necks' all the time. They talk about 'drawing a bow' across them, and 'playing them like a fiddle', and other such violin references. I cannot take the violins here any more.
This is so sad. I am sad because things didn't go my way. Maybe something didn't work out the way I hoped. My feelings got hurt. I feel sad that someone let me down, left me out, or hurt my feelings with something he or she said. I lost something special. Maybe I lost something that was special to me. Or maybe my favorite shirt got shrunk in the wash and now I can't wear it anymore. I miss someone. I might feel sad when I'm missing someone or have to say goodbye. Maybe my favorite friend moved to a new state, or my big brother went away to college, or my parent is away on vacation. I heard about something sad. I might feel sad when I watch a sad movie, read a sad part in a book, or someone tells me about a sad thing that happened. If someone I care about is sad, I might feel sad, too. And what if someone dies> It's natural to feel sad if someone dies, like a close relative, or I lose a pet. That kind of sadness has a special name — grief. A problem makes me sad. Problems like bullying, friendship troubles, or difficult work schedules can sometimes make me feel sad.
So, it is so hard to leave, but I must, because Free Republic was SO MUCH BETTER before, and now it is SO MUCH WORSE. In fact, it was SO MUCH BETTER mere seconds ago, and now it is SO MUCH WORSE a few seconds from now. Every second that ticks by, Free Republic just imploded completely, because you all are so awful, and I am so great. I really am so great. Here I am, as a matter of fact.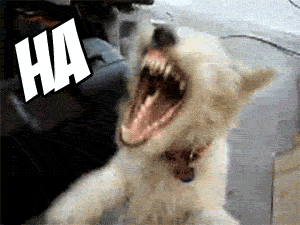 ---
TOPICS: Chit/Chat; Miscellaneous; Weird Stuff
KEYWORDS: bestohpissever; opiss; opus; revesupotsrow; snettikgnikiv; ztbi
---
Navigation: use the links below to view more comments.
first 1-20, 21-40, 41-60, 61-80 ... 501-507 next last
---
---
---
---
---
---
---
---
---
---
---
---
---
---
---
---
---
---
---
---
---
Navigation: use the links below to view more comments.
first 1-20, 21-40, 41-60, 61-80 ... 501-507 next last
---
---