---
"Heaven Can Wait" (Movie Review-8/12/43)
Microfilm-New York Times archives, Monterey Public Library | 8/12/43 | Bosley Crowther


Posted on 08/12/2013 4:51:44 AM PDT by Homer_J_Simpson

1
2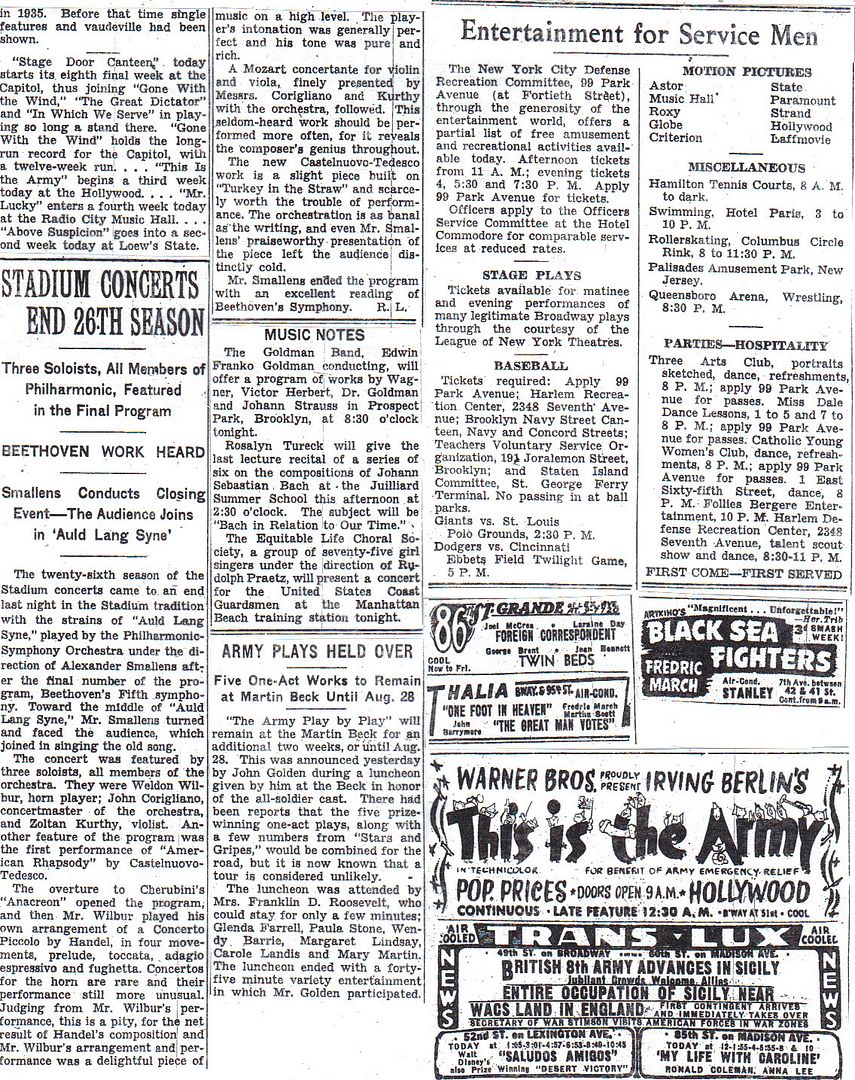 3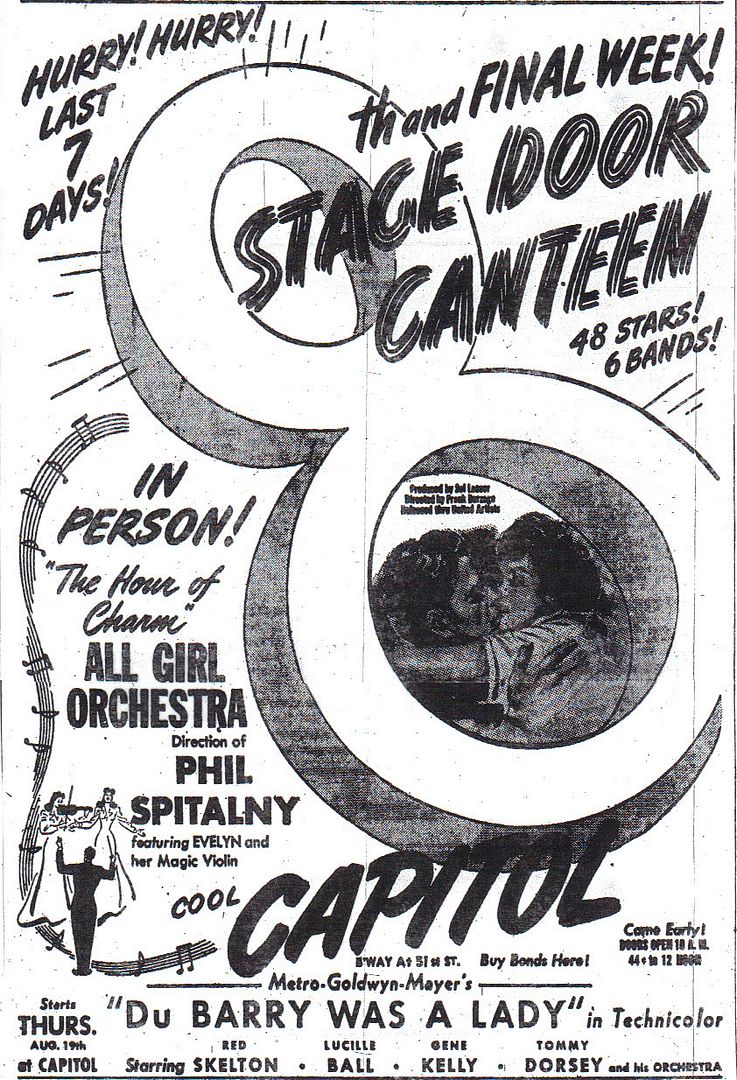 4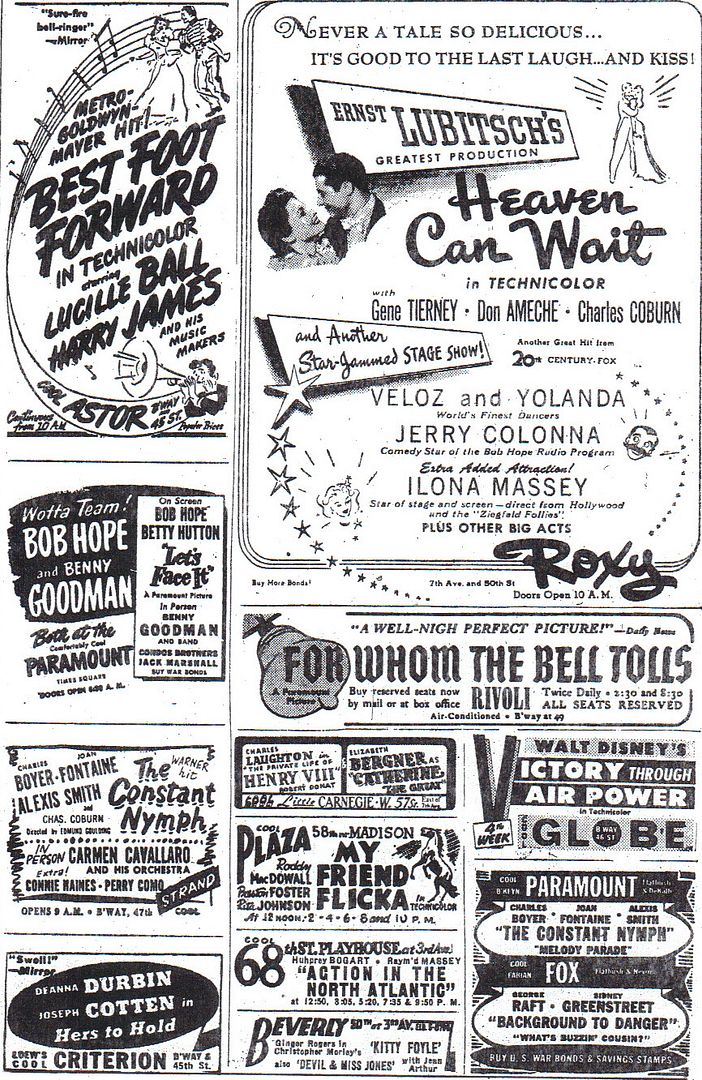 ---
TOPICS: History; TV/Movies
KEYWORDS: moviereview; realtime

Free Republic University, Department of History presents

World War II Plus 70 Years: Seminar and Discussion Forum

First session: September 1, 2009. Last date to add: September 2, 2015.

Reading assignment:

New York Times

articles delivered daily to students on the 70th anniversary of original publication date. (Previously posted articles can be found by searching on keyword "realtime" Or view

Homer's posting history

.)

To add this class to or drop it from your schedule notify Admissions and Records (Attn: Homer_J_Simpson) by freepmail. Those on the Realtime +/- 70 Years ping list are automatically enrolled. Course description, prerequisites and tuition information is available at the bottom of Homer's profile. Also visit our

general discussion thread.
---
To: r9etb; PzLdr; dfwgator; Paisan; From many - one.; rockinqsranch; 2banana; henkster; meandog; ...
Netflix has this movie on DVD.
Their picture has utterly no significance. Indeed, it has very little point, except to afford entertainment. And that it does quite well.
Crowther has it about right there.

2
posted on
08/12/2013 5:00:08 AM PDT
by
Homer_J_Simpson
("Every nation has the government that it deserves." - Joseph de Maistre (1753-1821))
---
To: Homer_J_Simpson
Here Comes Mr. Jordan Prequel?
---
To: beebuster2000
No. The Warren Beatty version was a remake of "Here comes Mr Jordan". They used the title from this film, but the story line of the original "Heaven can Wait" is entirely different.

4
posted on
08/12/2013 6:12:34 AM PDT
by
70times7
(Serving Free Republics' warped and obscure humor needs since 1999!)
---
FreeRepublic.com is powered by software copyright 2000-2008 John Robinson