---
"So Proudly We Hail," "Swing Shift Maisie," "The Great Mr. Handel" (Movie Reviews-9/10/43)
Microfilm-New York Times archives, Monterey Public Library | 9/10/43 | Bosley Crowther, T.S., T.M.P.


Posted on 09/10/2013 4:20:21 AM PDT by Homer_J_Simpson

1
2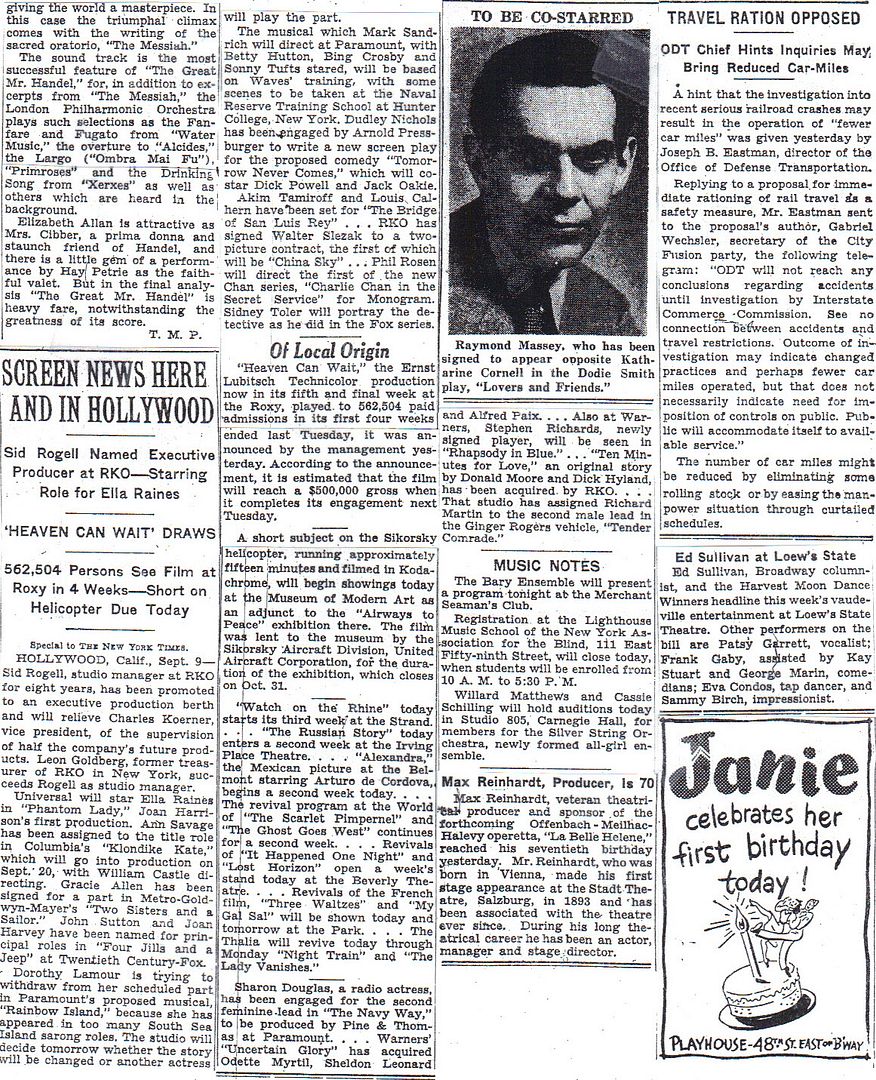 3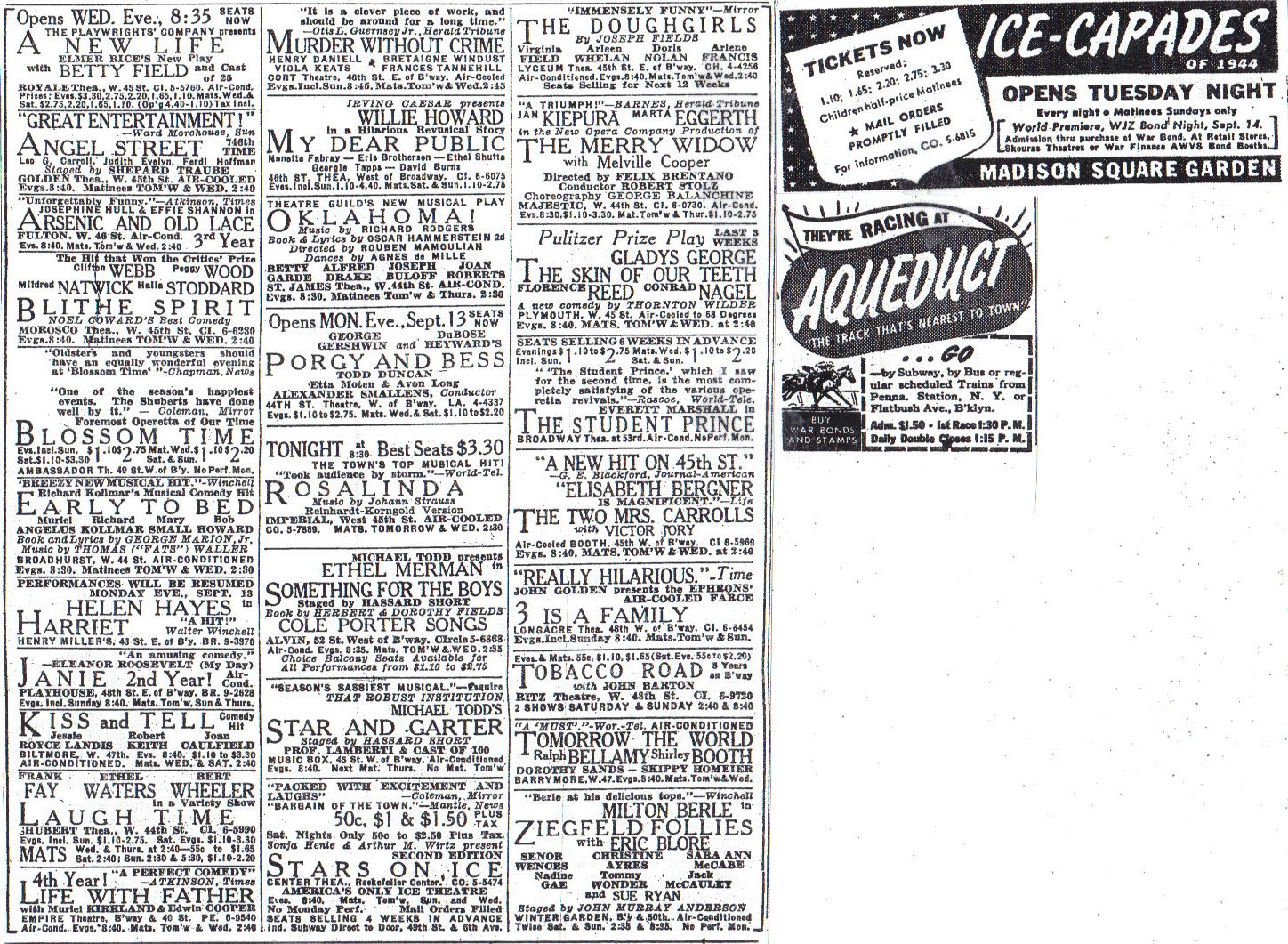 4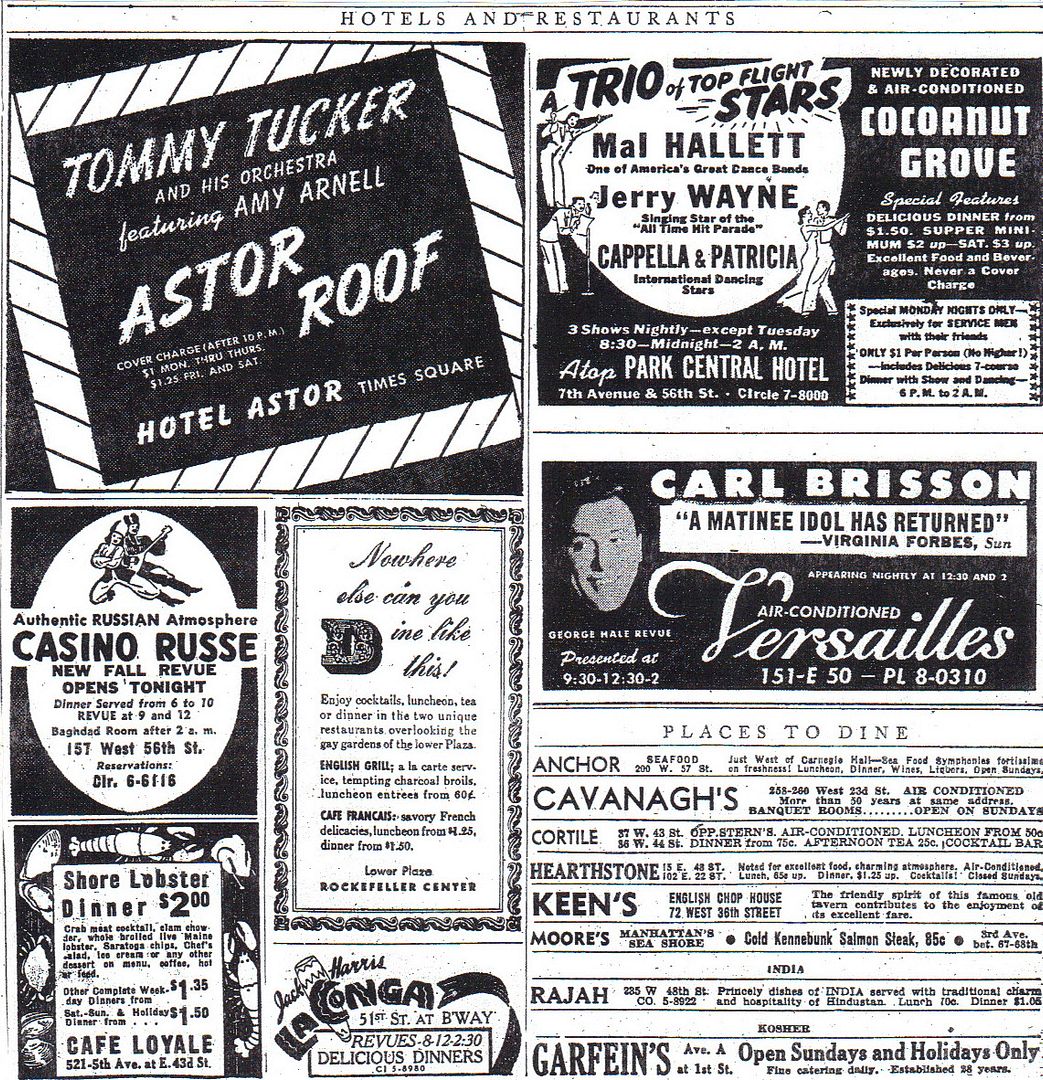 5
---
TOPICS: History; TV/Movies
KEYWORDS: moviereview; realtime

Free Republic University, Department of History presents

World War II Plus 70 Years: Seminar and Discussion Forum

First session: September 1, 2009. Last date to add: September 2, 2015.

Reading assignment:

New York Times

articles delivered daily to students on the 70th anniversary of original publication date. (Previously posted articles can be found by searching on keyword "realtime" Or view

Homer's posting history

.)

To add this class to or drop it from your schedule notify Admissions and Records (Attn: Homer_J_Simpson) by freepmail. Those on the Realtime +/- 70 Years ping list are automatically enrolled. Course description, prerequisites and tuition information is available at the bottom of Homer's profile. Also visit our

general discussion thread.
---
To: r9etb; PzLdr; dfwgator; Paisan; From many - one.; rockinqsranch; 2banana; henkster; meandog; ...
Netflix has "So Proudly We Hail" on DVD. We have seen grade B movies about Bataan and Corregidor. "So Proudly We Hail" is more of the same done on a big budget scale. There have been a few hints in the news lately that the American public is not taking the war as seriously as they might. This movie is part of a campaign to adjust that attitude by reminding the public of the terrible defeats their country suffered just a year and a half ago and asking them to get involved both spiritually and physically (by donating blood).
This movie is probably the only time Veronica Lake was cast as a suicide bomber. Mrs. Homer was impressed that Claudette Colbert's character was able, no matter the hardships faced during the fight for Bataan and after the evacuation to Corregidor, to keep her makeup fresh and eyebrows perfectly plucked.
2
posted on
09/10/2013 4:21:33 AM PDT
by
Homer_J_Simpson
("Every nation has the government that it deserves." - Joseph de Maistre (1753-1821))
---
To: Homer_J_Simpson
Claudette Colbert what a hottie for her time... why are not most American women like her today ?
---
FreeRepublic.com is powered by software copyright 2000-2008 John Robinson