---
CBS World News Today – April 2, 1944
archive.org ^ | 4/2/44


Posted on 04/02/2014 12:10:06 PM PDT by Homer_J_Simpson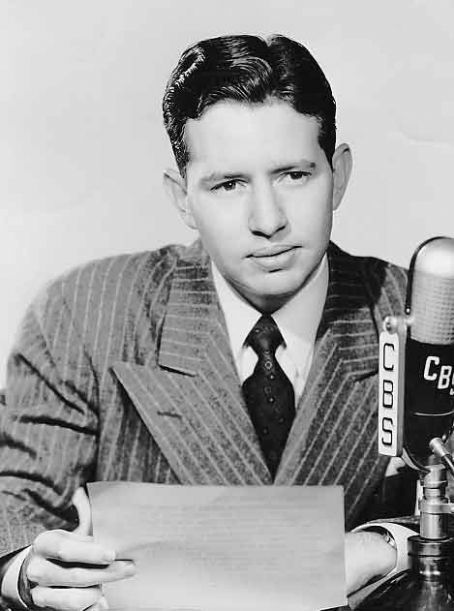 Douglas Edwards
---
TOPICS: History
KEYWORDS: milhist; realtime; worldwarii

Free Republic University, Department of History presents

World War II Plus 70 Years: Seminar and Discussion Forum

First session: September 1, 2009. Last date to add: September 2, 2015.

Reading assignment:

New York Times

articles and the occasional radio broadcast delivered daily to students on the 70th anniversary of original publication date. (Previously posted articles can be found by searching on keyword "realtime" Or view

Homer's posting history

.)

To add this class to or drop it from your schedule notify Admissions and Records (Attn: Homer_J_Simpson) by freepmail. Those on the Realtime +/- 70 Years ping list are automatically enrolled. Course description, prerequisites and tuition information is available at the bottom of Homer's profile. Also visit our

general discussion thread.
---
To: r9etb; PzLdr; dfwgator; Paisan; From many - one.; rockinqsranch; 2banana; henkster; meandog; ...
In today's news -
Eric Sevareid, Naples, on the Italian front and an interview with an American lieutenant of infantry.
Don Pryor, Washington, on political news. Later in the program he interviews Dr. Wassell.
Larry Leseuer, London, interviews an 8th A.F. Liberator pilot.
Maj. George Fielding Eliot, CBS military analyst, covers the eastern front.
Webley Edwards, Pearl Harbor, interviews a B-24 bombardier.
To hear the news click here.

2
posted on
04/02/2014 12:11:19 PM PDT
by
Homer_J_Simpson
("Every nation has the government that it deserves." - Joseph de Maistre (1753-1821))
---
To: Homer_J_Simpson
It makes me feel old that I can remember Douglas Edwards and Eric Sevareid, still on CBS in the late 1970's.
3
posted on
04/02/2014 2:01:06 PM PDT
by
iowamark
(I must study politics and war that my sons may have liberty to study mathematics and philosophy)
---
To: Homer_J_Simpson
I liked the Admiral commercials. They promised a cornucopia of consumer goodies once the war was won. But it is interesting; with today's bottom-line minded corporate execs, would Admiral even have spent money sponsoring a newscast if they weren't getting a return?
I also wonder if radio, and now television, has changed the way we speak. Although you cannot really tell from this broadcast; the servicemen being "interviewed" are clearly reading from censor-approved scripts.
4
posted on
04/02/2014 3:08:15 PM PDT
by
henkster
(I don't like bossy women telling me what words I can't use.)
---
To: iowamark
I don't remember Douglas Edwards but I do remember Eric Sevaried...as a left-wing commie.
5
posted on
04/02/2014 3:09:07 PM PDT
by
henkster
(I don't like bossy women telling me what words I can't use.)
---
FreeRepublic.com is powered by software copyright 2000-2008 John Robinson