---
FRED IS FANTASTIC! (After-action report McLean, VA)
self | Sept 27, 2007 | RobFromGa


Posted on 09/27/2007 12:33:01 PM PDT by RobFromGa

The Thompson fund-raising event was at the private residence of William & Christine Barr. Mr. Barr was Attorney General under Bush 41 and their home is wonderfully full of mementos like photos with the Pope, Pres. Reagan, and a host of other notables.

We got there promptly at 6pm and they valet parked our car, and we went inside where we met our hosts, the Barrs, and talked to them as people arrived. They are warm, wonderful and normal people.

At about 6:20 there were about 125-150 of us in their "library" and there was a buzz in the room that FRED was in the building. We spotted that familiar tall man through a few rooms out in the entry area making his way back. He worked his way through three rooms stopping briefly to chat and shake hands with people in these rooms. At about 630, he worked his way into the library, and I got to talk with him for a few seconds and shake his hand.

I told Fred that I was all the way from Atlanta as a friend from Georgia, and that I felt we would have no trouble delivering Georgia to him. He was warm, and friendly and energetic and very much alive and engaged in the whole event.

After about thirty minutes of meeting and greeting, Fred moved to the front of the library and at this point they introduced Jeri (his beautiful wife) and his 4 year old girl. The baby was at home. Then Fred gave about a 35 minute talk where he expounded on his reasons for running, his theme of SECURITY- PROSPERITY- and UNITY, and then he ended with an optimistic tone about what he thought could be accomplished with a THOMPSON presidency.

Then he took questions from the audience (about 6 questions in all). They ranged from Iraq, to Iran, to economic growth, to how to communicate best with the American people and get around the media filter. It was candid, honest and refreshing. And not once did Fred seem to be at a loss for words.

The entire time he came across as totally in command of his message and he was able to plainly deliver that message which I believe is going to resonate with the American people.

During the Q&A he referenced his good friend "Sen. Allen" there in the back, and there he was smiling and happy to be in good company.

At the end, we got a chance to get a quick picture with Sen. Allen and then with Fred, and I got him to sign a quick thing for me. And then we talked to a few more people, and left at about 815 to go grab some BBQ for a late dinner.

I flew home at 630am this morning and it was a day I will always remember.

Here are some pictures...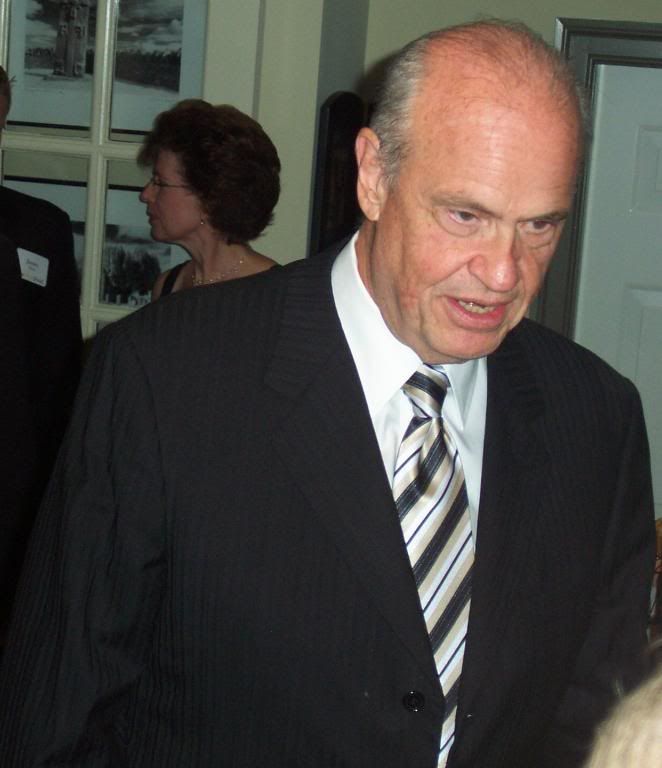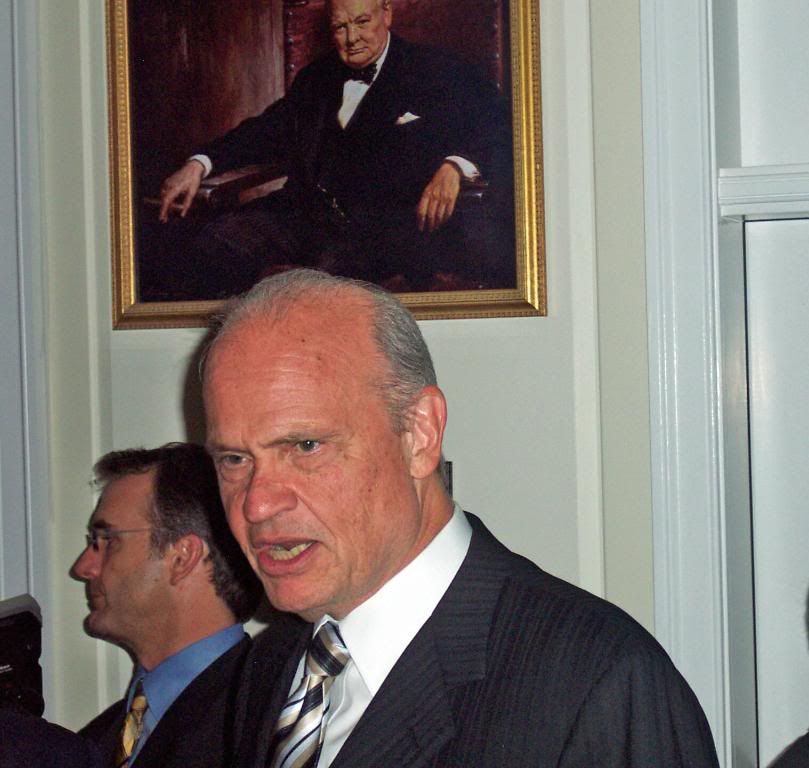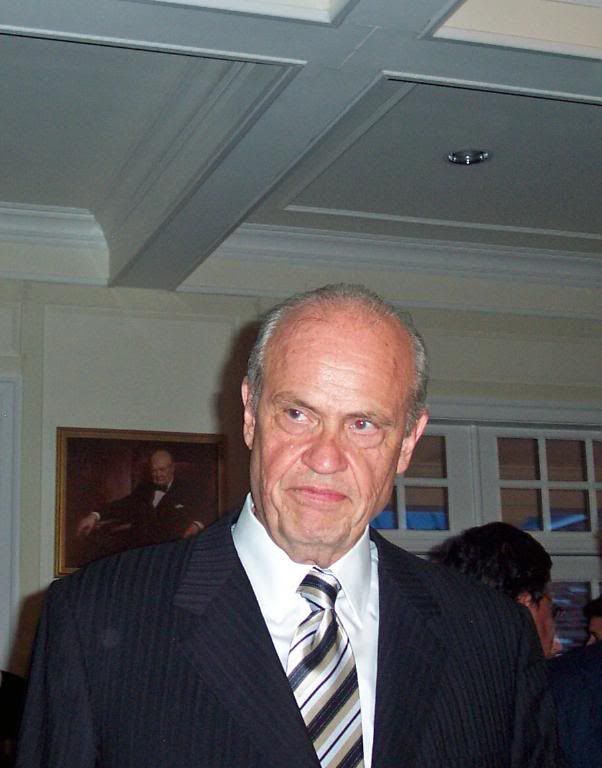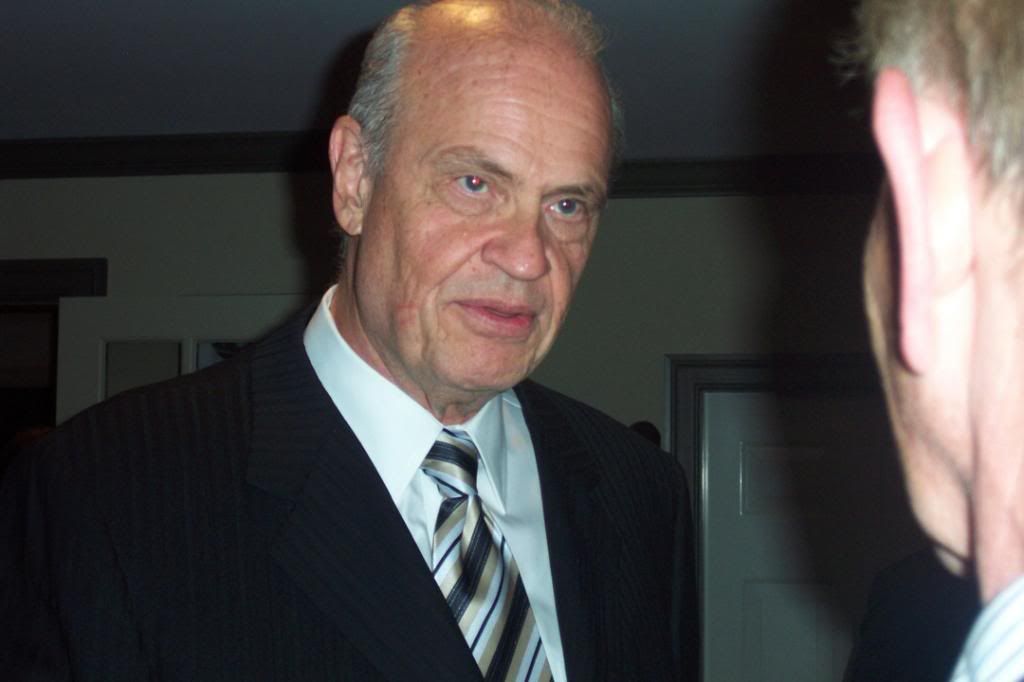 Fred Speaking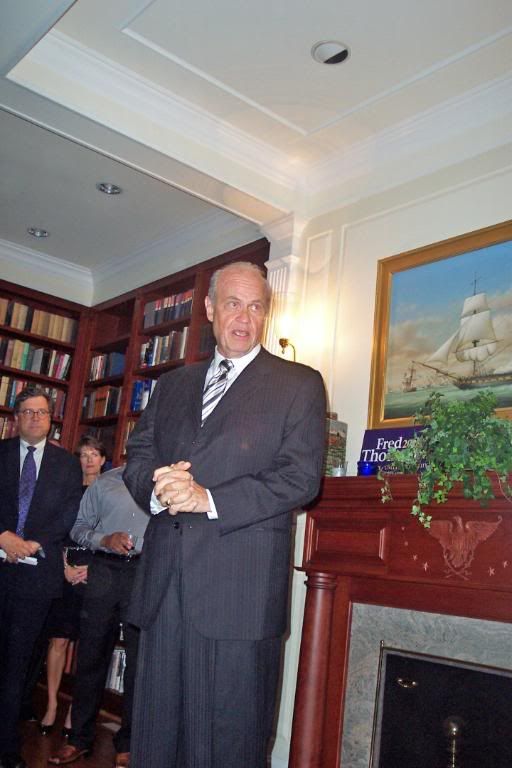 Jeri putting her name tag on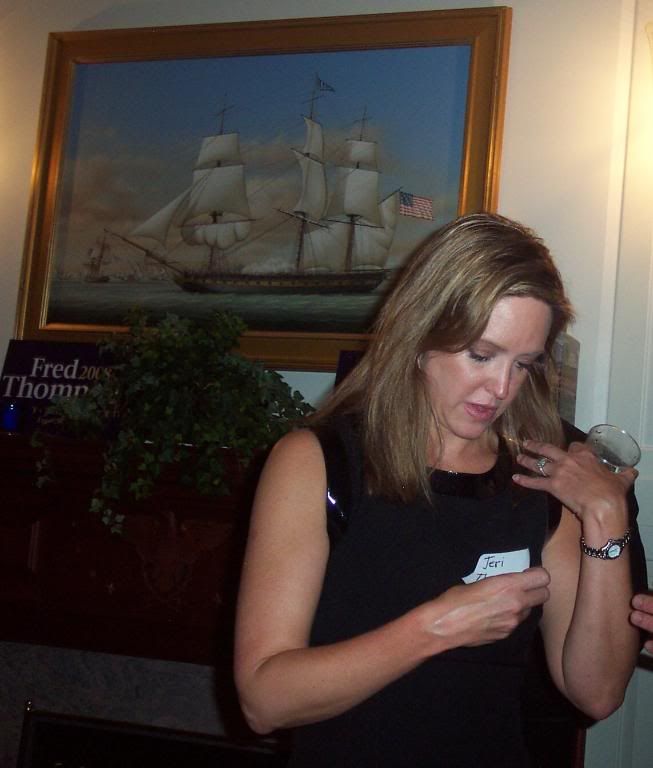 Jeri attending to their child (not shown)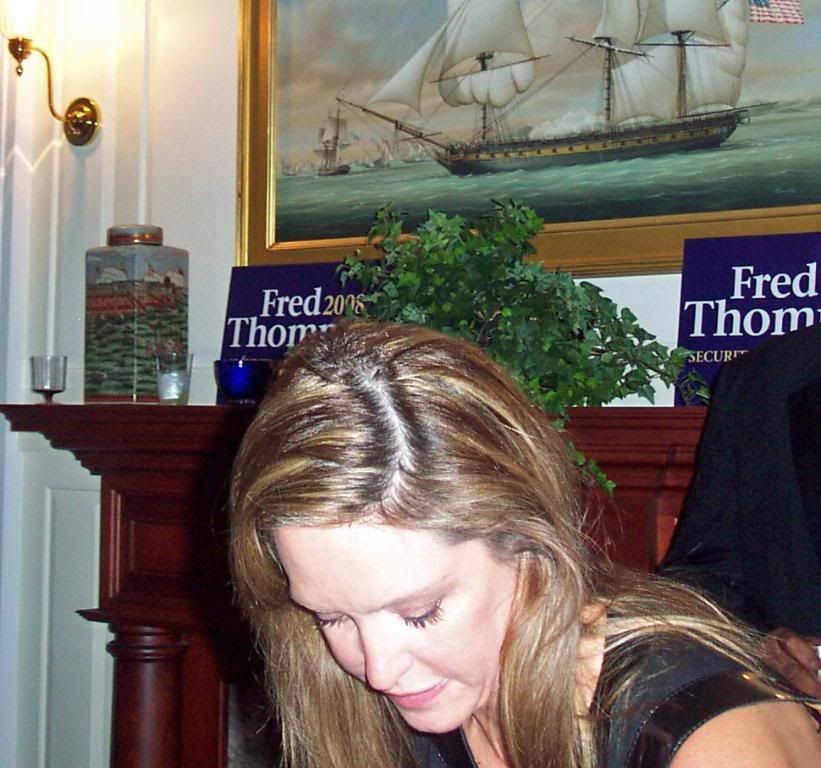 RobFromGa with Sen. Allen
Fred smiling at us
RobFromGa and Fred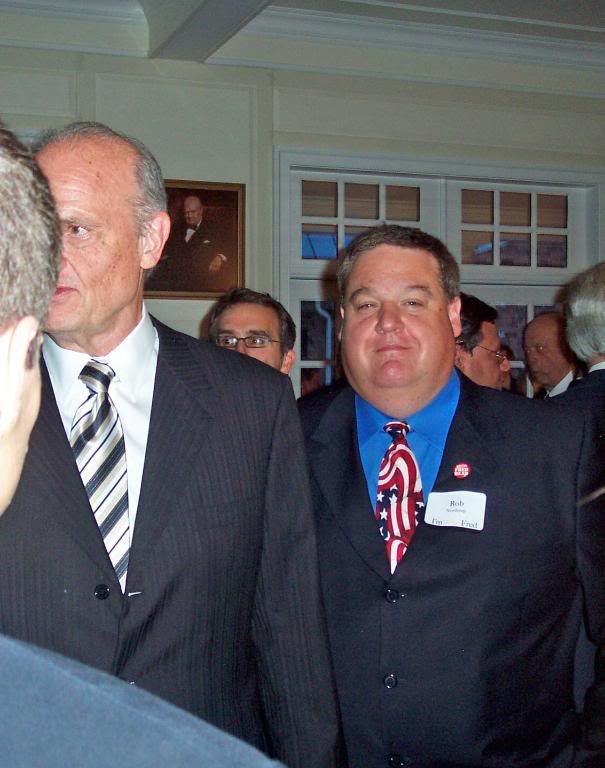 RobFromGa and Fred 2
A good one of Fred!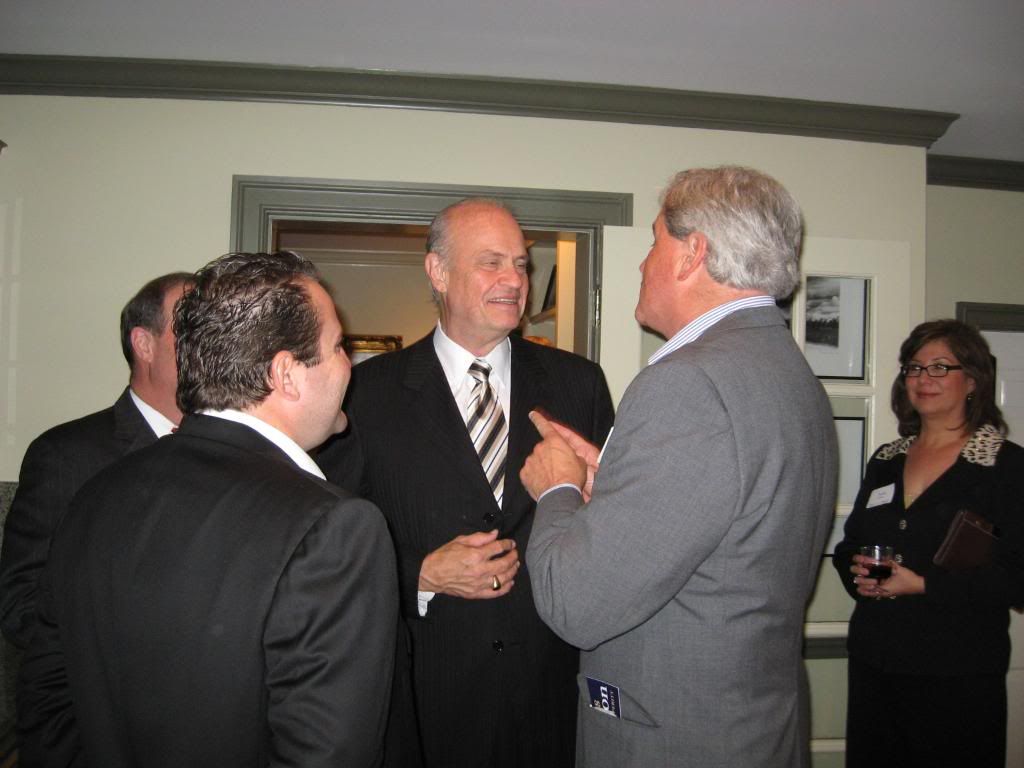 Fred looking right at us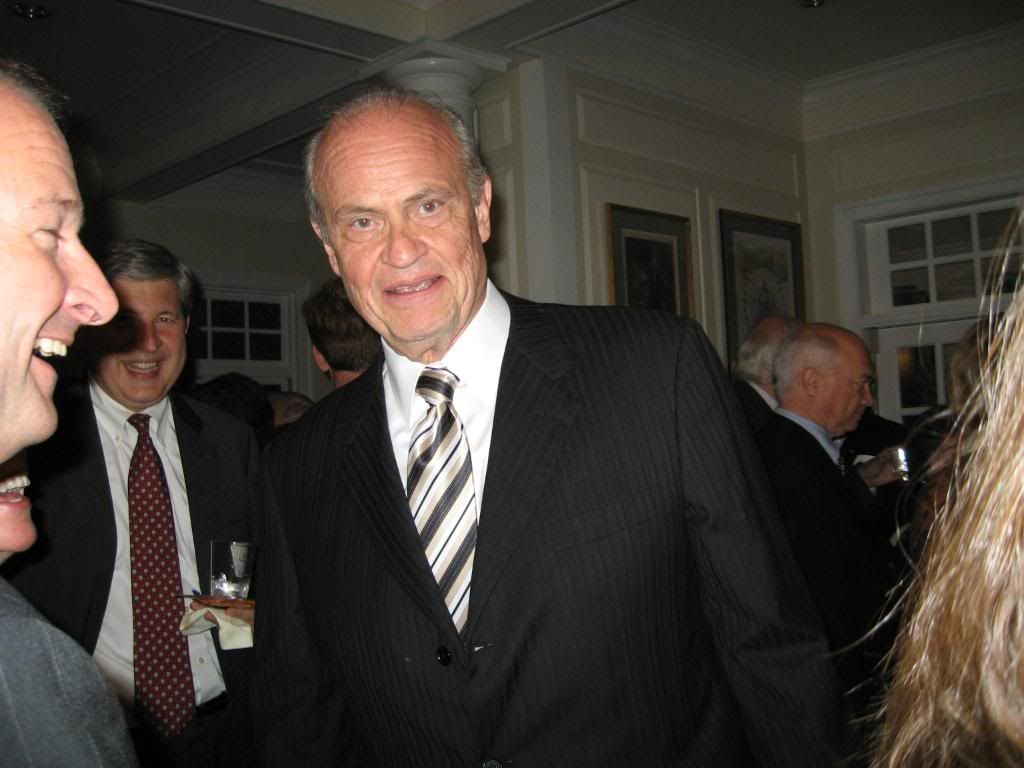 Fred in front answering questions
Fred and Jeri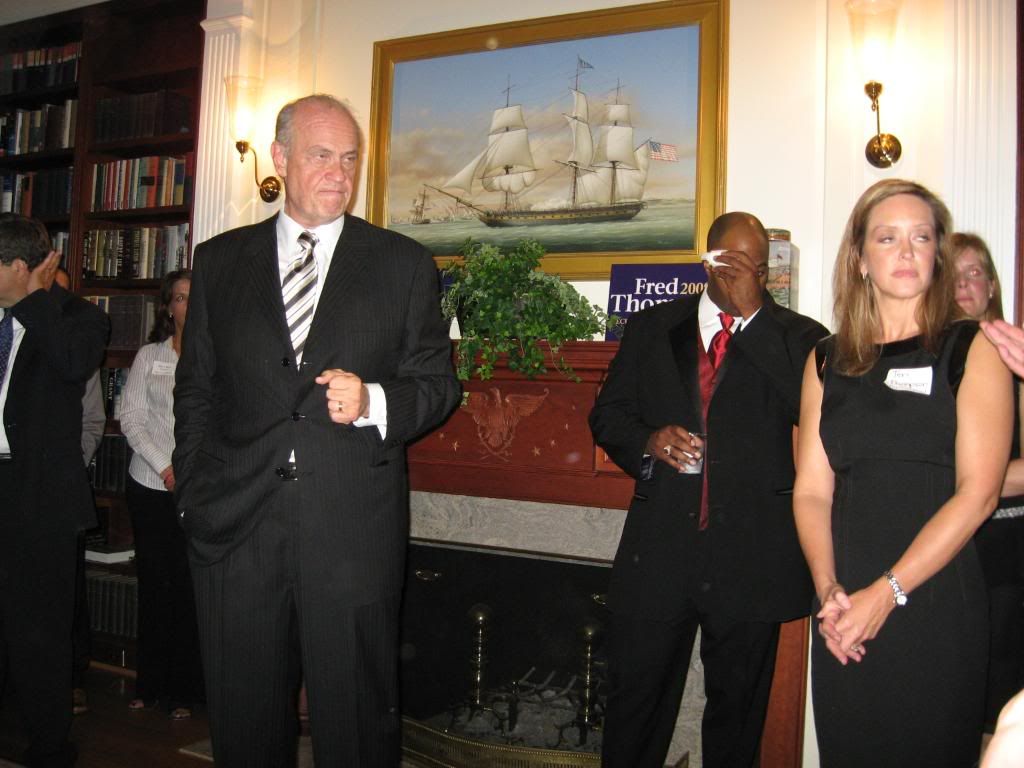 ---
TOPICS: Politics/Elections; US: Virginia; Your Opinion/Questions
KEYWORDS: aar; fairfaxcounty; fredthompson; mclean; virginia
---
Navigation: use the links below to view more comments.
first 1-20, 21-40, 41-60, 61-80 ... 101-119 next last
---
---
---
---
---
---
---
---
---
---
---
---
---
---
---
---
---
---
---
---
---
Navigation: use the links below to view more comments.
first 1-20, 21-40, 41-60, 61-80 ... 101-119 next last
---
---